Game of Thrones fans knows that the film revolves around the bad blood in Westeros.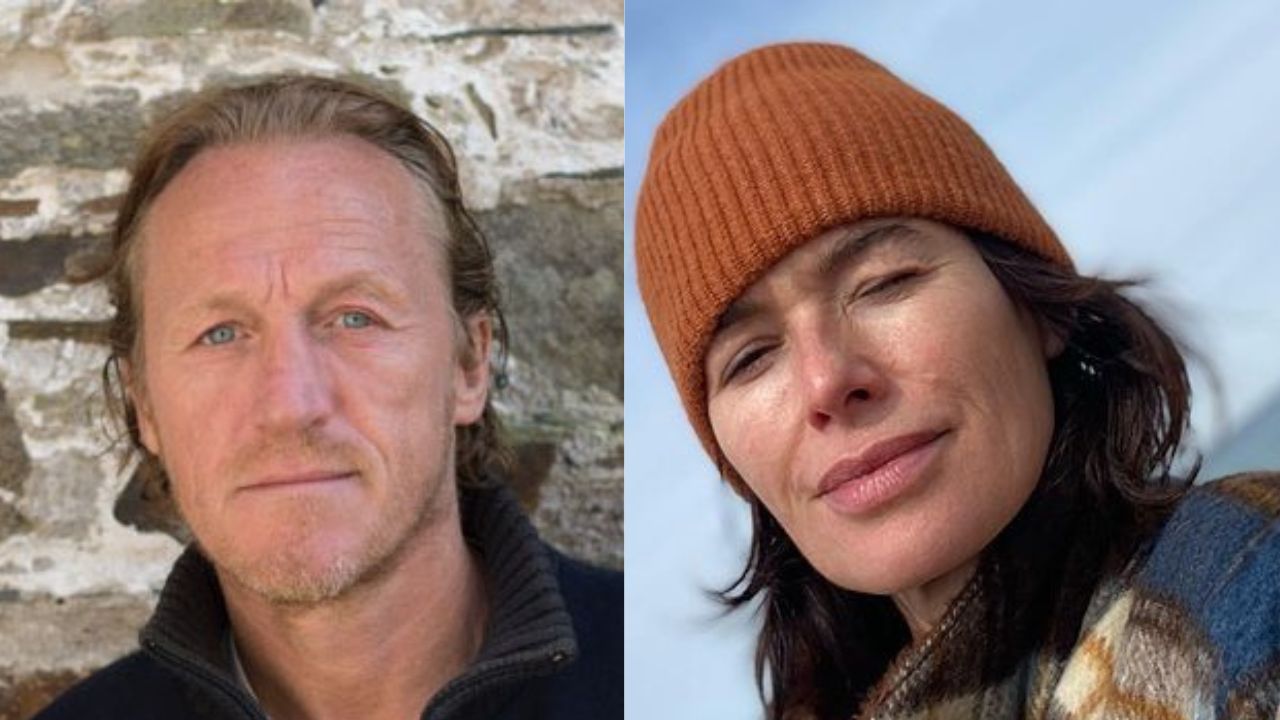 The film was rife with long-held grudges, dishonored alliances and carefully crafted machinations for revenge.
Examples were the Red Wedding betrayal, where the Freys in association with the Lannisters backstabbed the Starks at the Red Wedding.
And then there was Arya's brutal revenge against the Freys for the Red Wedding that saw her lose her mother, brother and sister-in-law.
It doesn't stop here! There have also been rumors of tensions on set.
While most members of the cast are cordial and relate well with others, two were said to abhor each other to the point that they couldn't appear in the same scene together!
They were Jerome Flynn and Lena Headey.
Now, you might be wondering what happened between the two actors who were essential to Benioff and Weiss' film. Don't worry; we've got you covered.
Their Relationship of set
According to reports by The Sun, Lena and Jerome dated around 2002. However, the details of their entanglement are fuzzy and it ended up badly.
Still, Lena's aunt confirmed at some point that the two actors were involved. Down the line, their relationship ended badly and by the time they were cast for their roles in Game of Thrones, there was a lot of bad blood between them.
According to a source, "Jerome and Lena aren't on speaking terms anymore and they are never in the same room at the same time … It's a pity because they appeared to have patched things up for a while, but now the word is they should be kept apart at all costs."
In 2019, another source revealed that Lena had a "genuine hate" for Jerome and that the pair has a "turbulent" relationship.
In the end, the producers just decided it was best for there to never be a reason for Lena and Jerome to ever be around each other because Lena Headey and Jerome Flynn both had a clause inserted into their contracts that they were never to share scenes and must remain apart in the set.
What did they say about the feud?
When asked about the rumors, neither Headey nor Flynn commented on these rumors.
But Jerome was forced to comment on the speculation when a fan at 2019's Con of Thrones asked about the rumors. This is what the actor had to say:
"We were actually in the same scene together, and the last time I saw Lena we were speaking, so I wouldn't believe everything you read, and like I said, [the media] can get pretty desperate for stories," Flynn said. "Lena is a wonderful person and a wonderful actress. I think the world of her."
On the other hand, Lena has never publicly addressed their relationship.
However, Flynn was right when he said that they shared a scene on the celebrated series.
They briefly appeared together on set in Season 3 of Game of Thrones. But they did not speak in the scene.
The pair also appeared in Season 8 when Lena (playing Cersei) hired Flynn (playing Bronn) to assassinate her brothers, Peter Dinklage (playing Tyrion) and Nikolaj Coster-Waldau (playing Jaime).