Julia Stiles a former teen sensation and this propitious movie queen has come a long way from her early days.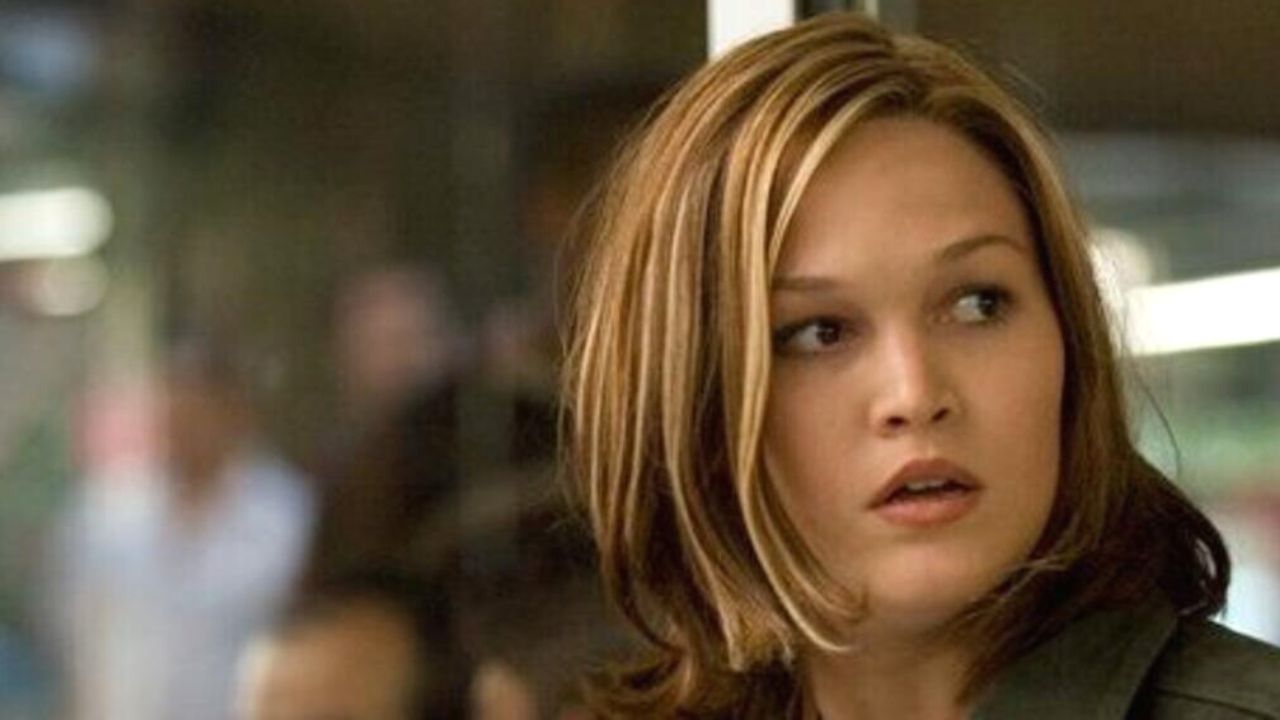 Even though Julia was on a verge of a promising mainstream Hollywood career, her personal developments always came first.
But, even though she decided not to continue surfing on the perfect waves of the early 2000s, Julia was destined for greatness either way it seems.
Her accomplishments include Golden Globe Awards and Emmy Awards nominations but we don't hear much about her recently.
What Happened to Julia Stiles?
Julia Stiles started to worry about her career after she became famous landing the lead role in the teen movie "10 Things I Hate About You."
"I started to wonder what is going to happen with my career, I know I had a couple of successful projects in my 20s, but now things are a little different. I'm in a different place in my life and I feel like the producers don't know what to do with me," Julia said back in 2019 in an interview with Paparazzo.
Luckily for her, in the 2000s, Julia made a decision that probably saved her a lot of problems. She decided to attend Columbia University from which she graduated with a degree in English literature back in 05.
Even though she was a regular student, from time to time she still managed to shoot a film or two. This was good for her because she was away from the drama and hiatus that Hollywood brings.
Although Julia had some ups and downs in her career she never stopped acting. Fun fact about her is that she's been active on screen every year since 1996, with one exception being 2011.
What is Julia Stiles Doing Nowadays?
Julia Stiles is keeping herself pretty busy, at the moment she is an active cast member on "Riviera," portraying Georgina Clios.
"Riviera" is a popular British TV series airing on Sky as their original TV series. The popular show debuted on Sky back in 2017 and after the debut, it broke all records. Without any mistake, "Riviera" is Sky's most successful project of all time.
The show also airs in the US on Ovation, but the viewership is nowhere near as in the UK.
On top of this, Julia is also a star in the new Prime Video comedy series "The Lake." The series storyline follows a family that's desperately trying to connect and along the way they are struggling really hard.
The cool thing about "The Lake" is that it's the first ever Prime Video series that was filmed solely in Canada.
The show debuted a couple of months ago, on July 17, 2020, at the Inside Out Film and Video Festival.
Julia Stiles also starred in the "Hustlers" in 2019, co-starring with Jennifer Lopez and Constance Wu. Other notable mentions are definitely "The God Committee" and "Orphan: First Kill."
Therefore, even though you don't hear as much news about Julia these days she still keeps herself extremely busy and doesn't plan to stop anytime soon.
She Decided to Focus More on Her Family
In 2017, Stiles tied the knot with her long-time partner Preston Cook, a camera operator known for working on War for the Planet of the Apes and Deadpool.
The two met in 2015 while filming Blackway, in which Stiles acted alongside Alexander Ludwig, Anthony Hopkins, and Ray Liotta.
The actress welcomed their first child, Strummer Newcomb, in 2017.
This made her take a short break from acting to concentrate on her family.
She still appeared in various projects like Trouble and Riviera.
In 2020, the actress gave birth to their second child.
She earlier revealed the news of her pregnancy when she attended the premiere of the movie Humans, in which she acted.
After the birth of her first child, she stated, "having my attention focused on my son has made me a better actress because I don't come home every night dwelling on every little scene."
As of 2022, the actress is still happily married, and the two spend much time caring for their children.
Even though she decided to take some time off, she still acts.
She is Set to Appear in Orphan: First Kill
Her next project is Orphan: First Kill, a sequel to the 2009 movie, Orphan.
She recently acted in the series DreamWorks Dragons: The Nine Realms.
Even though she is trying to spend more time away from the spotlight, it is evident that she still loves acting.
She once stated, "I think audiences, producers, and directors included, develop crushes on actors (actresses in particular) and then lose interest and move on to the next one.
There are a handful of actors who sustain interest because it's exciting to watch them get better at what they do. I want to be one of those actors."