By now, we are already used to seeing celebrity lookalikes in Hollywood.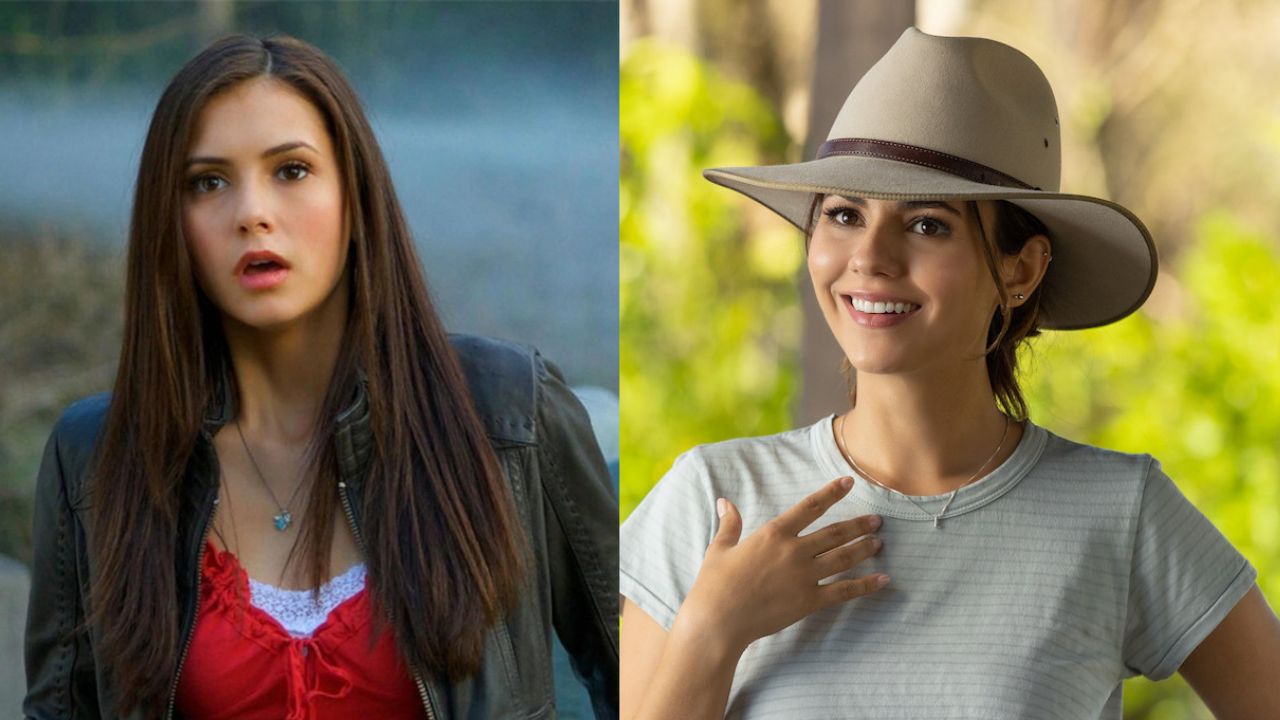 However, that doesn't minimize the surprise factor once we see a new pair come to the spotlight.
Victoria and Nina are one of the latest examples, these look so much alike that people are wondering whether they might even be related.
If you want to know more about Victoria Justice and Nina Dobrev you've come to the right place!
Are Victoria Justice and Nina Dobrev Related?
Even though they almost look exactly the same, these two lovely actresses are NOT related. Nina was born in Bulgaria while Victoria was born in Florida, so two different worlds.
Nina Dobrev's parents are Kamen Dobrev, a computer specialist and Michaela Dobrev, an artist, both of them Bulgarian. Victoria's parents are Serene Reed and Zack Justice, both from the US so nothing in common there either.
They are also super cool about everyone mistaking them for one another. Victoria especially was affected by this, she said on multiple occasions that people mistake her for Nina all the time.
RECOMMENDED

Did Paul Wesley and Nina Dobrev Ever Date in Real Life?
"I'm honestly cool about it. I've known Nina for quite some time now, she's super cool and cute I simply don't have a problem with people mistaking us for one another," Victoria said in an interview.
Instead of letting this affect them in any way, both Nina and Victoria have accepted this with immense enthusiasm. They even started hanging out together on regular basis.
The questions regarding Nina's and Victoria's obvious resemblance started way back, more 10 years ago. Seeing that many of you are still interested in this, it could take another decade or so before letting go.
When Did Fans First Notice the Resemblance?
The age difference between Nina Dobrev and Victoria Justice is only four years and they both started their careers in the 2000s.
Victoria Justice started her career on the famous TV network for kids Nickelodeon where she became quite famous for her role as Lola Martinez in "Zoey 101."
After the finale of "Zoey 101," Victoria continued her career on the right foot landing one of the lead roles in a Nickelodeon teen sitcom "Victorious."
Therefore, we can say that Victoria became quite famous around that time from 2005 when she debuted on "Zoey 101" to 2013 after the finale of "Victorious."
On the other hand, Nina Dobrev, even though she is older than Victoria, began her career three years after in 2006.
She landed her debut role in the drama series "Degrassi: The Next Generation," portraying Mia Jones.
But her first major role and the role that made her as famous as she is was as Elena Gilbert in the popular supernatural drama series "The Vampire Diaries" from 2009 to 2015.
Therefore, we can presume that the first time Nina and Victoria were linked together was somewhere in 2008 or 2009.
At the time their faces were everywhere, Nina just landed the role that changed her life completely while Victoria was being nominated for NAACP Image Award and two Young Artist Awards.