Taylor Swift Breaks Concert Protocol to Ensure Fan's Safety at Philadelphia Show.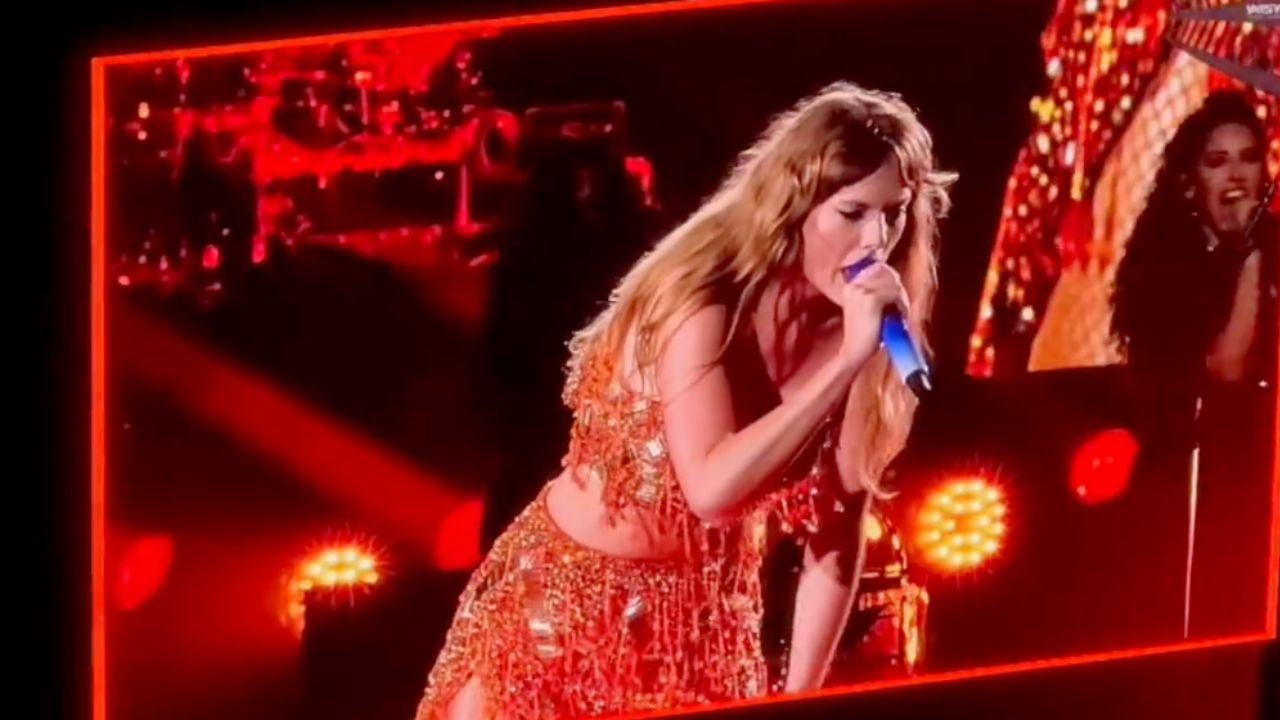 It was an ordinary evening on Taylor Swift's Eras tour until the award-winning singer abruptly interrupted her performance in an unexpected turn of events.
A situation involving a fan and a security guard at Philadelphia's Lincoln Financial Field stadium led Swift to pause her rendition of "Bad Blood", with fan-captured footage showing her stepping in to ensure the fan's safety.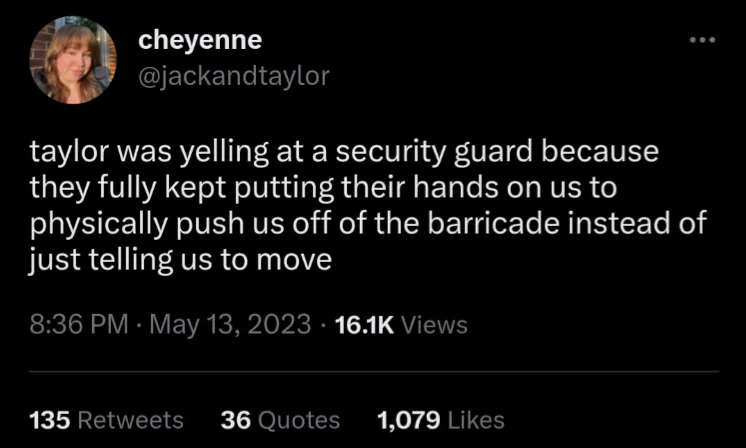 The incident happened during the singer's two-night concert stint in Philadelphia.
Clips of the encounter began to circulate widely on Twitter and TikTok, providing a glimpse into the incident.
Swift, renowned for her dazzling performances, was singing "Bad Blood" when she noticed a commotion in the crowd.
Dressed in a sparkling two-piece ensemble, she gestured towards the crowd, breaking away from her lyrics to assert, "She's fine. She wasn't doing anything!"
Twitter user Nicolle Bradford shared a 25-second clip of the interaction which quickly gained traction, garnering more than 1.6 million views in just one day.
Although the exact nature of the situation remains unclear, the circulating footage and social media speculation suggest an escalating situation between a fan and a security guard.
Swift's protective intervention was lauded by her fanbase, as they pointed out how rare it is for the singer to let anything disrupt her performances.
One Twitter user stated, "I've literally never seen Taylor interfere with security/fans like this before. It must have been really serious," highlighting the unusualness of the situation.
"I would hate to be the security guy that got in trouble with her" another added.
All I can say is that I always appreciate it when artists do this for their fans!