Jonathan Bailey and Ariana Grande Charm Fans in Newly Revealed 'Wicked' Set Photos.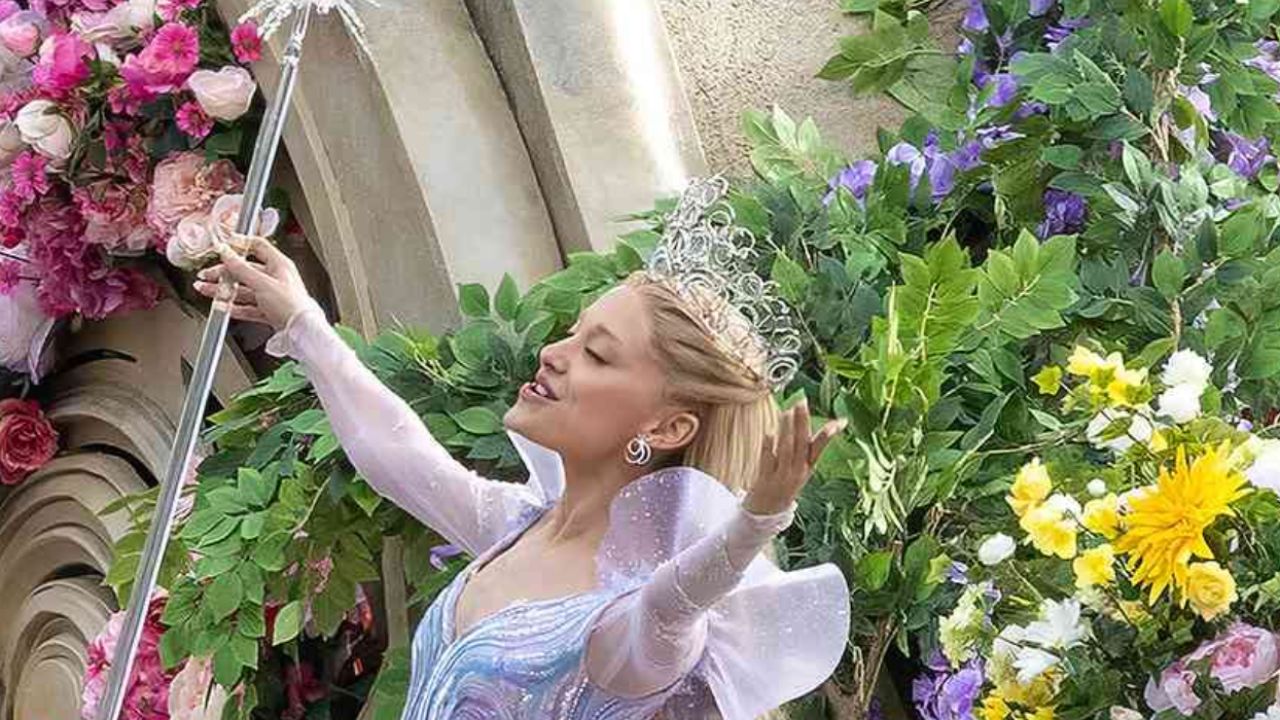 Fans of the upcoming film adaptation of the hit musical "Wicked" are eagerly anticipating its release, with recent on-set pictures of stars Jonathan Bailey and Ariana Grande fueling their excitement.
Both actors, playing Fiyero and Glinda respectively, were captured in their ethereal costumes, surrounded by a dreamlike set filled with flowers and decorations, eliciting joyous responses from fans who praised the costumes, set, and evident camaraderie among the cast.
Bailey, best known for his role as Viscount Anthony Bridgerton in the Netflix series "Bridgerton," dons a lavish green and gold suit as Fiyero, a character entangled in a love triangle in the Land of Oz.
Standing beside him, Grande looks magical in an iridescent gown complete with flowing sleeves, a cinched waist, a tiara, and a wand, her blond hair and eyebrows adding to her ethereal appearance as Glinda.
Fan reactions to these behind-the-scenes glimpses have been overwhelmingly positive, with comments highlighting the stunning costumes, intriguing set, and the apparent joy the cast is experiencing during filming.
"Every new thing that comes out about this movie makes me more obsessed, I hope it lives up to it," one fan commented on Reddit, reflecting the high expectations the fanbase has for the film.
The film "Wicked" is based on Gregory Maguire's 1995 novel and the subsequent Broadway musical.
It offers a different perspective on the Land of Oz, telling the story from the viewpoint of the witches Elphaba, the Wicked Witch of the West, played by Cynthia Erivo, and Glinda, the Good Witch, played by Grande.
With Bailey's Fiyero caught between these two powerful women, the story adds layers of complexity and intrigue to the familiar "Wizard of Oz" narrative.
In September, director Jon M Chu expressed his excitement about the casting of Bailey, tweeting, "He's perfect, they're perfect.
They'd be perfect together. Born to be forever." Such enthusiasm from the director, combined with the palpable anticipation from fans, sets a high bar for "Wicked," which is slated to be an epic musical fantasy film that brings a beloved stage musical to the big screen.