Sarah Wayne Callies has been married for over two decades now, sharing good times and bad with her charming husband, Josh Winterhalt.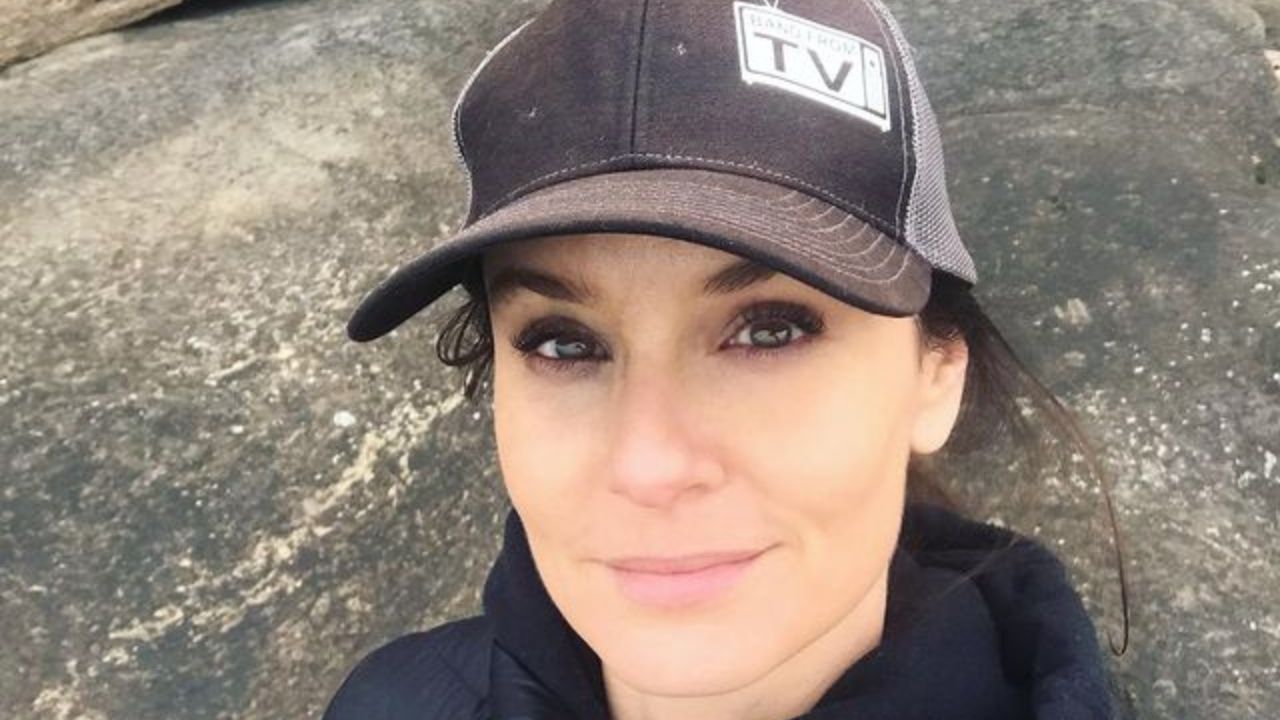 While Ms. Wayne Callies has achieved fame in the entertainment industry, Mr. Winterhalt has chosen to lead a more private life, dedicated to training mixed martial arts fighters and spending time with his family.
The couple exchanged vows in 2002 and since then, for over two decades now they have consistently exhibited a bond of enduring strength and support.
Learn more about Josh Winterhalt below!
Who is Josh Winterhalt?
Josh Winterhalt never wanted to be a celebrity or anything like that, but his name started to pop up everywhere when he married Sarah Wayne Callies.
Sarah's husband is a normal everyday man who specializes in martial arts training, everything from grappling, jiu-jitsu, to boxing and kickboxing.
But more about his career later on!
Firstly, Josh Winterhalt is an American born in New Hampshire sometime in August 1976. Apart from that, little to no information is available about his early life, but considering that he's not a celebrity, it's not that big of a surprise.
Some sources claim that Josh showed an interest in martial arts from a very young age, and later in life, he trained in many combat sports such as K1, MMA, and jiu-jitsu.
After he completed his high school education, young Josh decided to further his knowledge and enrolled in Dartmouth College located in Hanover.
He even met the love of his life, Sarah Wayne Callies, at Dartmouth College in his senior year there. While he was still young, Josh Winterhalt liked to rock long, straight hair, but now in his best years, he chose a more casual short hairstyle.
His wife even said that one of the things that attracted her to Josh was his beautiful long hair!
The lack of information about Josh can be tiresome, but we do know that he competed in MMA for quite some time, but later when his age finally caught up to him, Josh started training young MMA athletes.
Josh mostly trains young MMA fighters and tries his best to prepare them for battles to come and teach them fundamental stuff when it comes to martial arts training and competing against other fighters.
Unlike his lovely wife, who has a dedicated Instagram fan base of over 2 million, Josh does not use any social media platforms, and I couldn't even find a single new photo of him on his wife's Instagram page.
I mean, even though Sarah is a celebrity, she still likes and manages to keep a low profile. So then you can imagine how low of a profile Josh can keep.
As of 2022, Josh Wintehalt's estimated net worth is approximately $500,000 while his wife has significantly deeper pockets, with something around $5 million.
Josh met his adorable wife sometime around 2001 while they both attended Dartmouth College. They fell in love almost immediately and after just a year of dating, the lovely couple exchanged vows in a private ceremony on July 21, 2002.
Sarah and Josh made sure that word didn't come out about their wedding as they invited only their closest family and friends.
Since then, the lovely couple has expanded their family to two new members. Their firstborn, a beautiful baby girl named Keale Winterhalt, was welcomed into this world in 2007.
Even though Josh and Sarah have two children, Keale is their only biological child. Their second child, a boy named Oakes Wayne, was adopted in 2013.
The whole Winterhalt family currently resides in their family home located in La Grange, Illinois.