Reno 911! should be acknowledged more widely for being one of the top-notch comedies of the 2000s.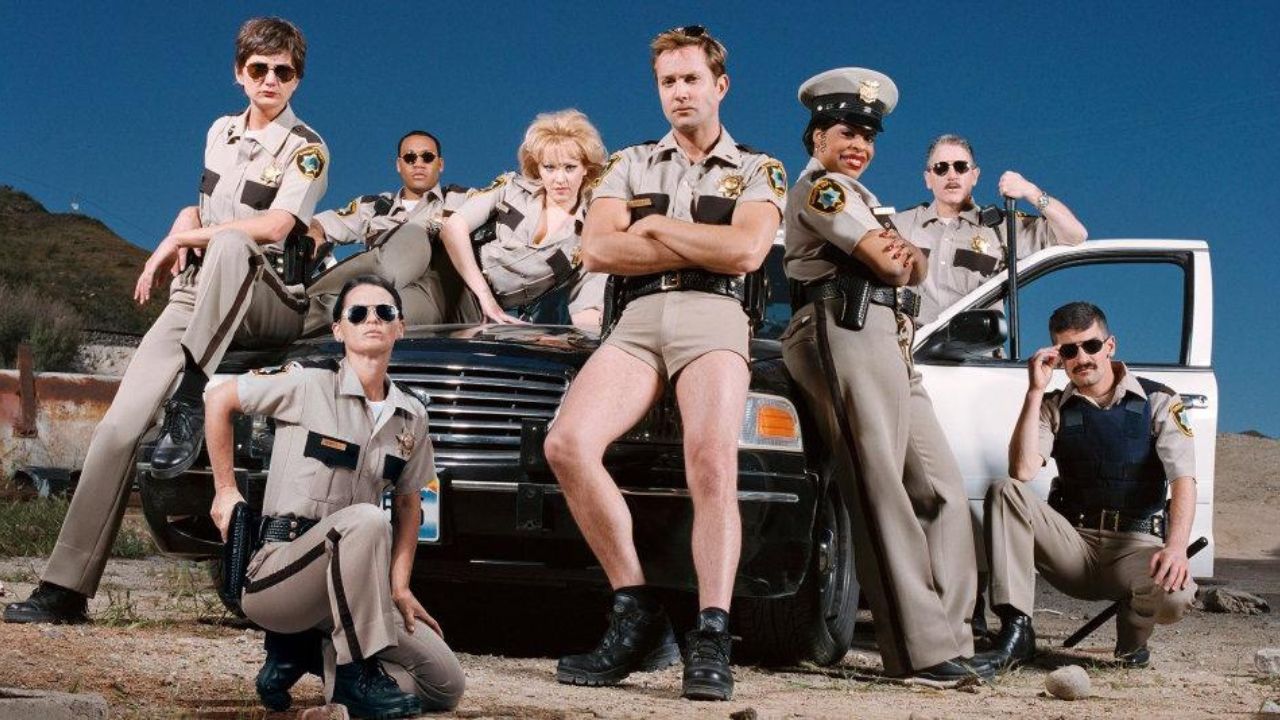 In the pantheon of early 2000s television comedies, few shows can claim as cult-like a following as "Reno 911!" Despite its relatively modest mainstream success, the irreverent mockumentary-style sitcom has been hailed by fans on Reddit as one of the most underrated gems of its time. Known for its distinctive humor and memorable characters, "Reno 911!" is now receiving renewed attention and appreciation for its comedic genius.
Redditors reminisced about their favorite episodes on Reddit. One standout mention was the episode featuring Trudy, one of the show's most beloved characters, dating the green river strangler. The unexpected plot twists and character-driven humor emblematic of "Reno 911!" truly shone in this episode, cementing its place in fans' hearts.
Fans praised the show's unique take on sketch comedy, along with the impressive roster of actors that graced the screen. The show's knack for casting future stars was particularly highlighted. Charlie Day and Mary Elizabeth Ellis, better known as the dysfunctional couple from "It's Always Sunny in Philadelphia," were fondly remembered for their roles as incestuous siblings. Comedian Zach Galifianakis also left a memorable impression as the eccentric Frisbee.
The fans' retrospective praises underscore "Reno 911!" as a breeding ground for talent, and a show that was unafraid to push boundaries. Even years after its original run, it continues to be celebrated for its offbeat humor, compelling characters, and the audacious spirit that made it a standout comedy of the 2000s.
For those who are yet to discover the comedic brilliance of "Reno 911!" or those looking to relive their favorite episodes, the entire series is now conveniently available on Roku. The humor, far from being dated, remains as hilarious as ever.
One memorable episode, fondly recalled by fans, involves Officer Jones responding to a call about a black child in a pool. Expecting a racially charged complaint, Jones is shocked when the caller reveals, "he's drowning!" Jones' horrified reaction, "oh no not black babies!" perfectly encapsulates the show's ability to subvert expectations with humor.
In addition to the original series, there are two new "Reno 911!" movies available on Paramount Plus, allowing fans to dive back into the world of their favorite bumbling law enforcement officers. For those seeking even more "Reno 911!" content, a holiday special was released last year, which is accessible on the Comedy Central website, app, and possibly on-demand services. Despite the changing landscape of TV viewership, one thing remains clear: "Reno 911!" continues to entertain, offering a unique blend of humor that is as relevant today as it was in the 2000s.