Queen Charlotte racks Up 148.28M viewing hours in the first 4 days, nipping at the heels of Bridgerton Season 2's 193M in 3 Days.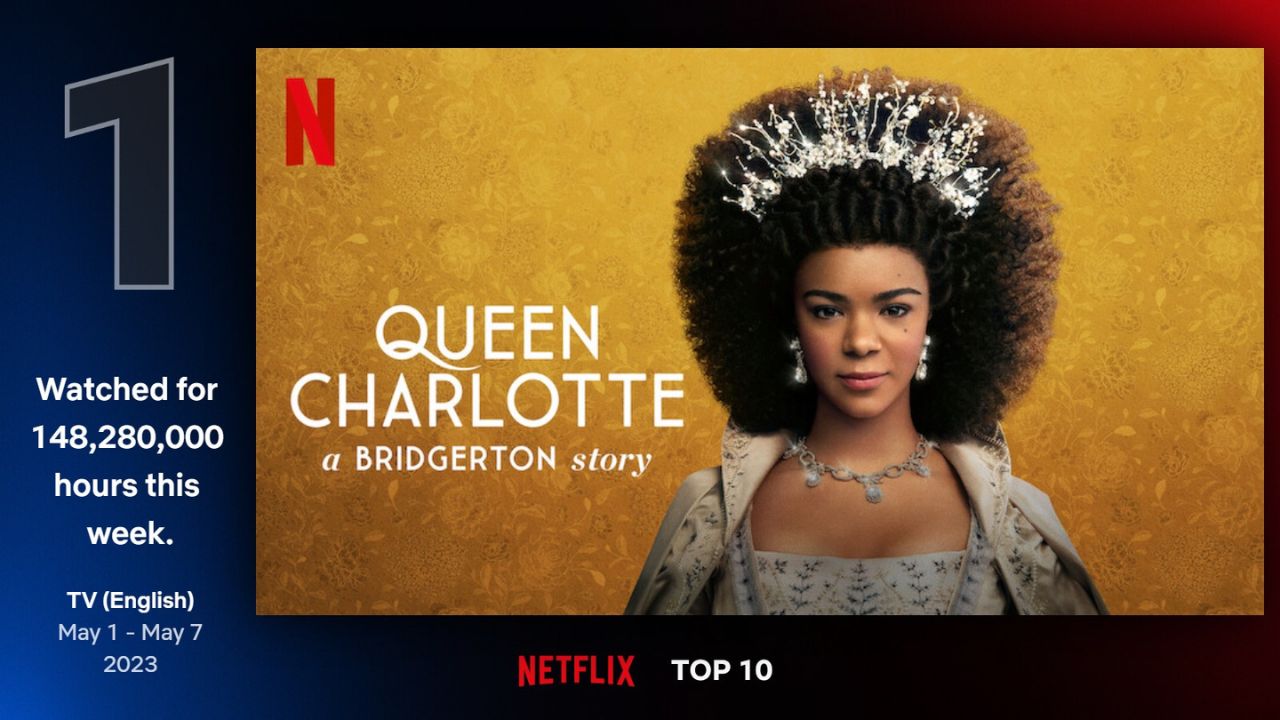 Netflix's latest regency drama sensation, Queen Charlotte, has already captured the hearts and minds of viewers worldwide. This spin-off of the wildly popular Bridgerton series, produced by Shonda Rhimes, offers a more intimate look at the lives of our favorite high-society characters, with a focus on the titular queen's romantic entanglements.
Fans of lavish melodrama will find themselves enthralled by the series, which amassed an impressive 148.28 million viewing hours in its first weekend alone, from May 1 to 7.
Queen Charlotte's powerful debut suggests that it may soon join the ranks of Netflix's most-watched series of all time.
For comparison, Bridgerton Season 1 and Season 2 attracted 625.49 million and 656.26 million hours viewed, respectively, in their first 28 days on the streaming platform. These impressive numbers place the two seasons among the top 10 most-watched series and movies on Netflix of all time.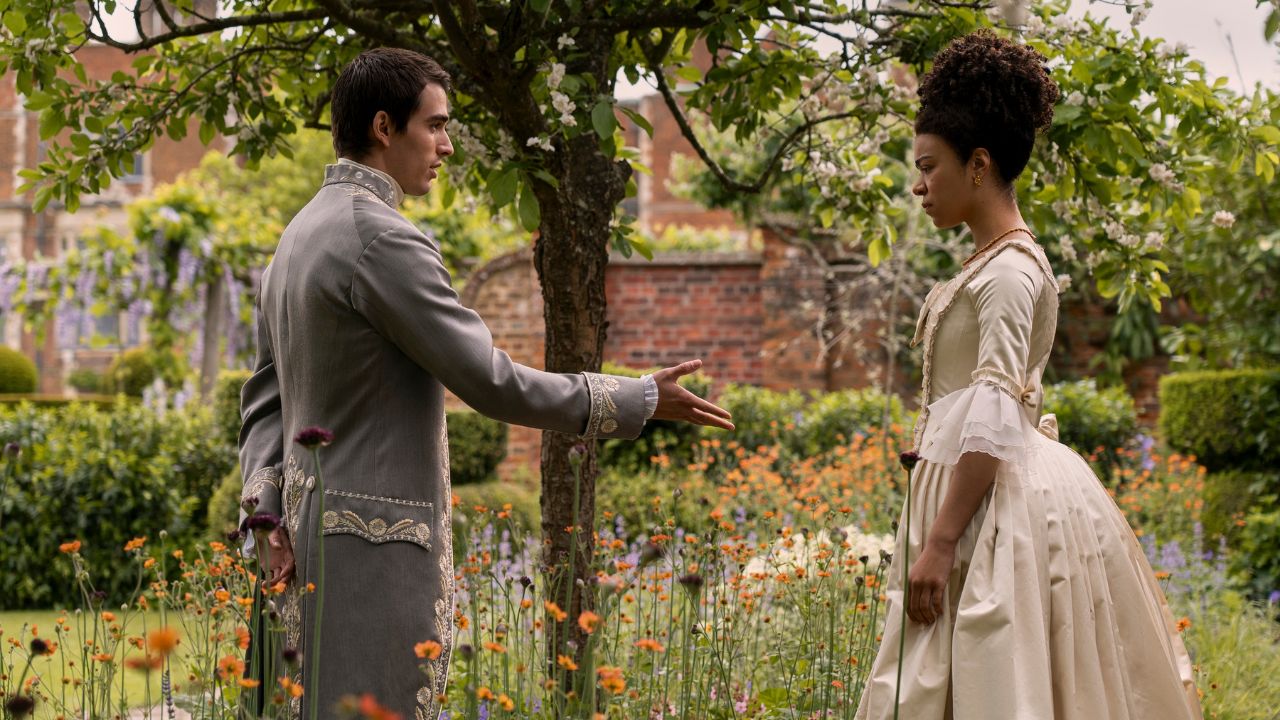 The current top 3 most-watched Netflix titles are Stranger Things Season 4 with 1,352,090,000 hours watched, Wednesday Season 1 with 1,237,150,000 hours watched, and DAHMER, a limited series, with 856,220,000 hours watched.
The previous record-holder for a Netflix series debut was The Night Agent, which enjoyed a whopping 168.7 million hours viewed in its initial days on the service back in March. The espionage thriller maintained its hold on viewers for several weeks, eventually climbing to the No. 5 spot on Netflix's all-time list.
As Queen Charlotte continues to gain momentum, it's clear that the world of Regency-era romance and intrigue is far from losing its appeal. With Bridgerton and Queen Charlotte captivating audiences, the stage is set for more enthralling period dramas to dominate the streaming charts.