Nick Offerman and Megan Mullally are not afraid to discuss their love for each other.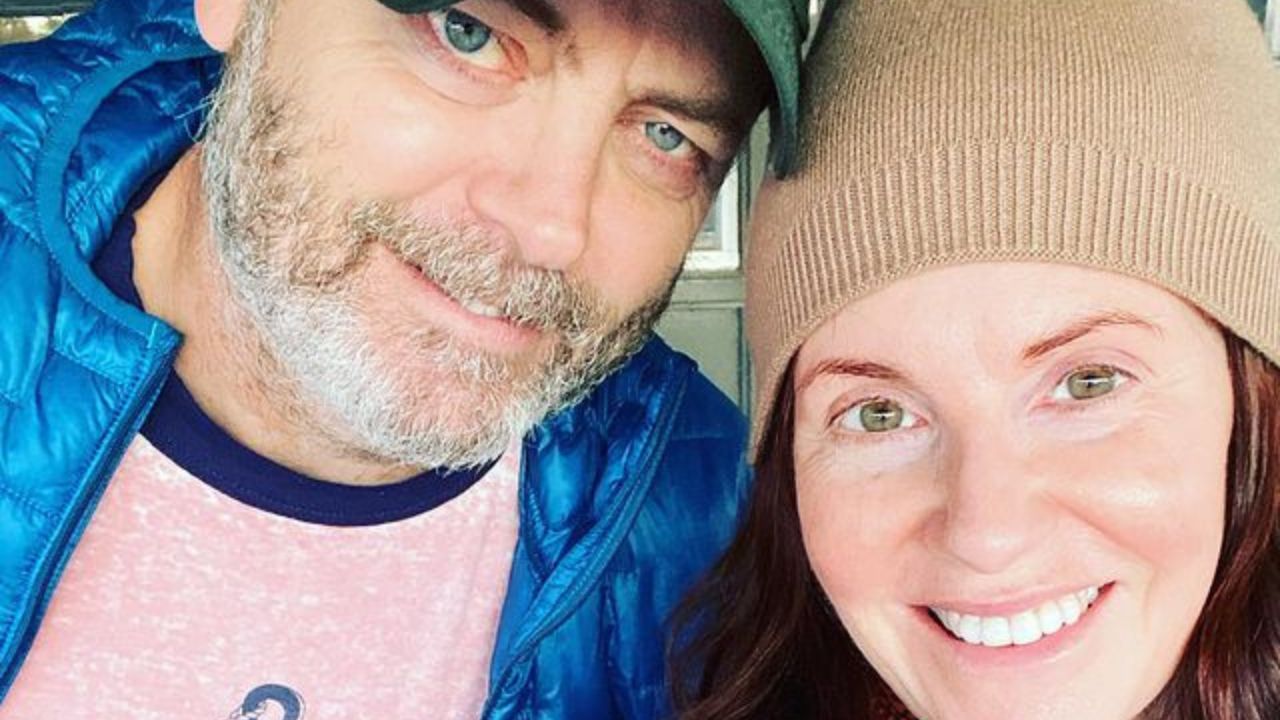 The couple has been together on various projects, and many have wanted to know their relationship history.
Let us look at their relationship timeline.
How they met
The couple first met when they were performing in a play known as The Berlin Circle in Los Angeles.
They also talked about how the actress had just completed acting in Will & Grace season 2 while Offerman was spending his nights on a friend's couch.
Offerman stated that Megan took a chance with him despite being in different places.
2001
Even though Offerman had not watched Will & Grace before he approached Mullally, his love for the show quickly developed.
During an interview, Mullally revealed that Offerman missed a few show episodes.
He even acted briefly as Nick, the plumber in season 4.
According to the couple, he almost landed the role of Nathan, but it went to Woody Harrelson.
He returned to season 1 of the series' revival in a role where he dated the main characters.
2002
Before his relationship with Offerman, the actress had been married and divorced to Michael Katcher, a talent agent.
She was willing to get married again and accepted Offerman's proposal.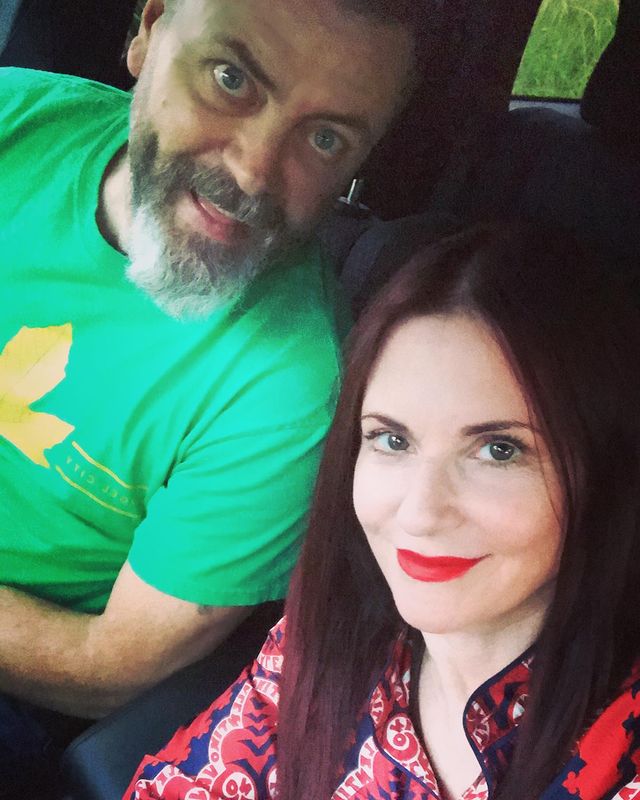 He had previously faked engagements while in Paris.
He used disposable rings, which he obtained from Will & Grace's costume designer.
According to an interview with James Corden on The Late Late Show, he officially proposed to Mullally in London.
2003
The couple did a surprise wedding in September, a day before the Emmy Awards.
The actress revealed to Entertainment Tonight that they got married in front of close family and friends after duping them that it was an Emmy Awards party.
They came only to realize it was their wedding.
At the time, the two lived in Mullally's house.
2006
The actress got nominated for an Emmy Award for her performance as Karen Walker.
Despite failing to clinch the award in the year she got married, she won the prize during the show's last season, and Offerman was there to cheer her.
2007
Even though the couple resides in Los Angeles, they briefly went to live in New York to allow Mullally to act in the Broadway release, Young Frankenstein.
He revealed to The New Yorker that his wife asked him if they could move to allow her to perform in the play, and he accepted.
He also stated that he constantly attended the play's production to see his wife perform.
2008
The couple is talented in music, and when she celebrated her 50th birthday, he composed a song known as The Rainbow Song, which he released a new version in 2015 for charity purposes.
2009-2015
The actor's big break was in 2009 when he acted in Parks and Rec as Ron Swanson.
Mullally also made a guest appearance in the series as Tammy Two, Ron's second wife, and this was one of the couple's many joint projects.
2017
Their collaborations did not slow down, and they went on to release a comedy special known as Summer of 69: No Apostrophe, which aired on EPIX.
2018
After many years of being together, they released a book called The Greatest Love Story Ever Told, which appeared in the New York Times bestselling book.
It featured the couple's pictures in different positions.
Clearly, the couple knows a few tricks on how to navigate the fame that comes with acting and their relationship.
As they have said on various occasions, they never stay apart for more than two weeks.