Glenn Howerton has been in a happy marriage with Jill Latiano for almost 13 years now.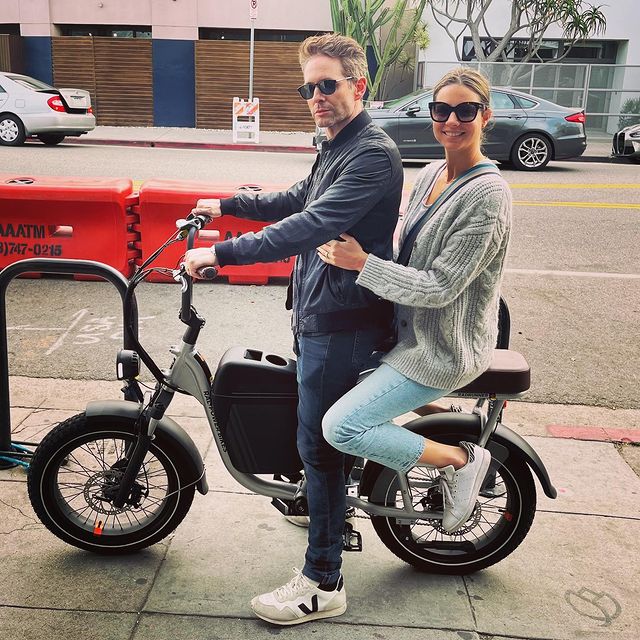 The Howerton family has grown through the years, read along to know more about them.
Glenn Howerton is not just an actor, he is also a screenwriter, producer, and director from the States.
He is mostly known for his appearance in "It's Always Sunny in Philadelphia" where he starred as Dennis Reynolds.
The series was made in 2005 and quickly became popular and counts 158 episodes so far.
A short list of Glenn's roles
In 2021 he was one of the members of "The Always Sunny" podcast.
Gleen also appeared as Jack in the TV series "A.P. Bio".
Gleen was a cast member of a dozen successful TV series, including "The Fugitive" in 2020, "The Mindy Project" as Cliff, "House of Lies" in 2016 as Cliff Buckley, "Family Guy" and "Fargo" in 2014.
Howerton actually started his acting career in the movie "Monday Night Mayhem" in 2002 as Dick Ebersol.
After that, he starred in a few unpopular series such as "The Job", and "ER" in 2002 and 2003 also he was cast in "The 80's Show" in 2002.
Soon after, he again started working on movies from 2003 up to 2008.
In 2008 he appeared for the first time in Season 3 of the series "It's Always Sunny in Philadelphia" which made him famous as the show continued to rise.
Between 2008 and 2013 he had roles in a few movies and a few TV series like "Everything Must Go", "Crank: High Voltage", "The Cleveland Show" and a couple more.
Jill Howerton Latiano's life and career
Jill Latiano is a 41-years old American actress, producer, and model.
She changed her marital status in 2009 when she got engaged to Glenn Howerton.
Just a few weeks before the wedding she got a role in a series "It's Always Sunny in Philadelphia" that made Glenn famous.
Before that Jill was working mostly in a series throughout her career.
In 2004 she got her first, minor role in the uprising series "Sex and the city" as a party girl.
In the same year, she starred as Geneva in a series named "Rescue me".
In the next 3 years, she had four more series, and then in 2007, she got her first film "Epic Movie" where she starred as a singing pirate girl.
Moving forward Jill continued with filming series such as "Ugly Betty", "Moonlight" and more.
Then she got three more movies from 2008 to 2010, "Lower Learning", "Fired up!" and "Kalamity" and a few series between.
Lastly, she appeared in five different series of which "Casual" in 2015 was her last appearance as an actress.
Glenn Howerton and Jill's relationship timeline
Glenn and Jill met for the first time as coworkers on a set for "It's Always Sunny in Philadelphia".
They started dating soon after they met.
And like we know these days they are meant to be together.
They took the relationship to a higher level on the 8th of September 2009.
The wedding ceremony took place at Rancho Las Lomas in California.
Glenn and Jill Latiano's children
Most couples get into wedlock because they want children, many would agree that life is incomplete without them.
Jill and Gled got blessed with their first child in 2011.
They have a baby boy named Miles Robert Howerton who was born on September 12.
In August 2014 Howerton's family welcomed another boy, Miles's younger brother Isley Raw Howerton.
The couple didn't officially share that they have one more family member.
They waited for the right, "red carpet", opportunity and shared the news at the 7th Annual Go Go Gala in Beverly Hills.