The last time Miranda officially dated was ten years ago. Do you believe she's been single for so long? I don't.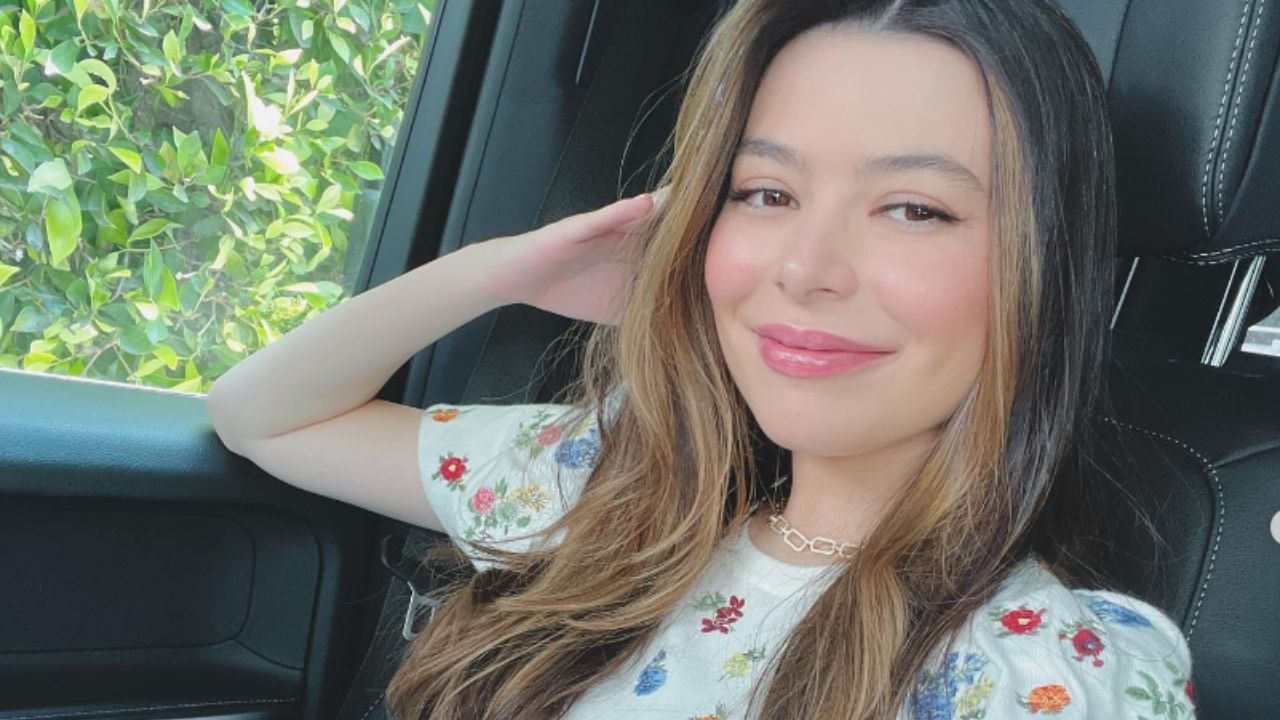 Throughout her life, Miranda has dated a couple of boys, but as she kept a low profile while at college, some of them will sadly remain a mystery. Let's look
Does Miranda Cosgrove have a Boyfriend?
The word on the street is that Miranda is in a relationship with Justin Hurwitz. FIY, Justin has won two academy awards in 2016 and he is the best friend of Damien Chazelle.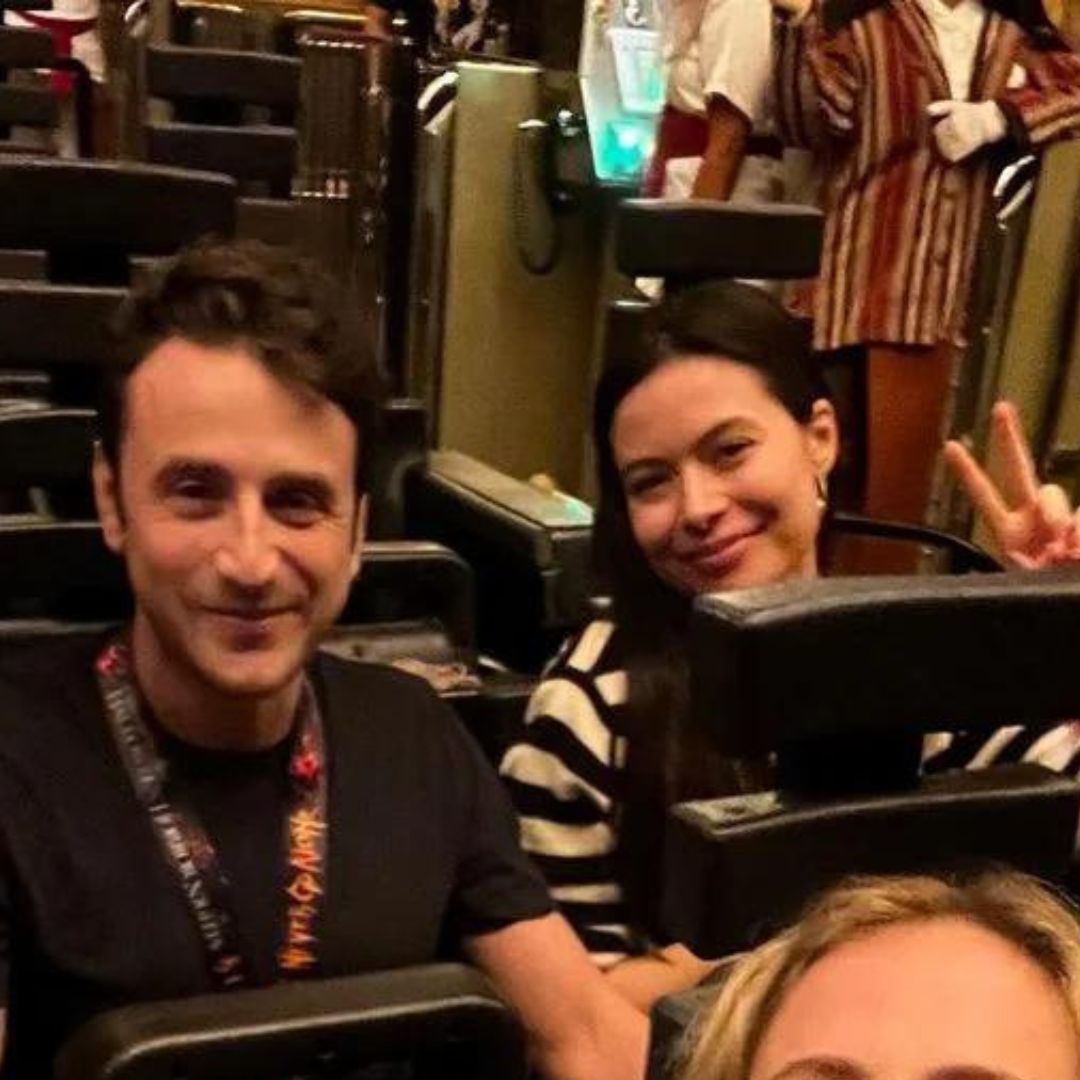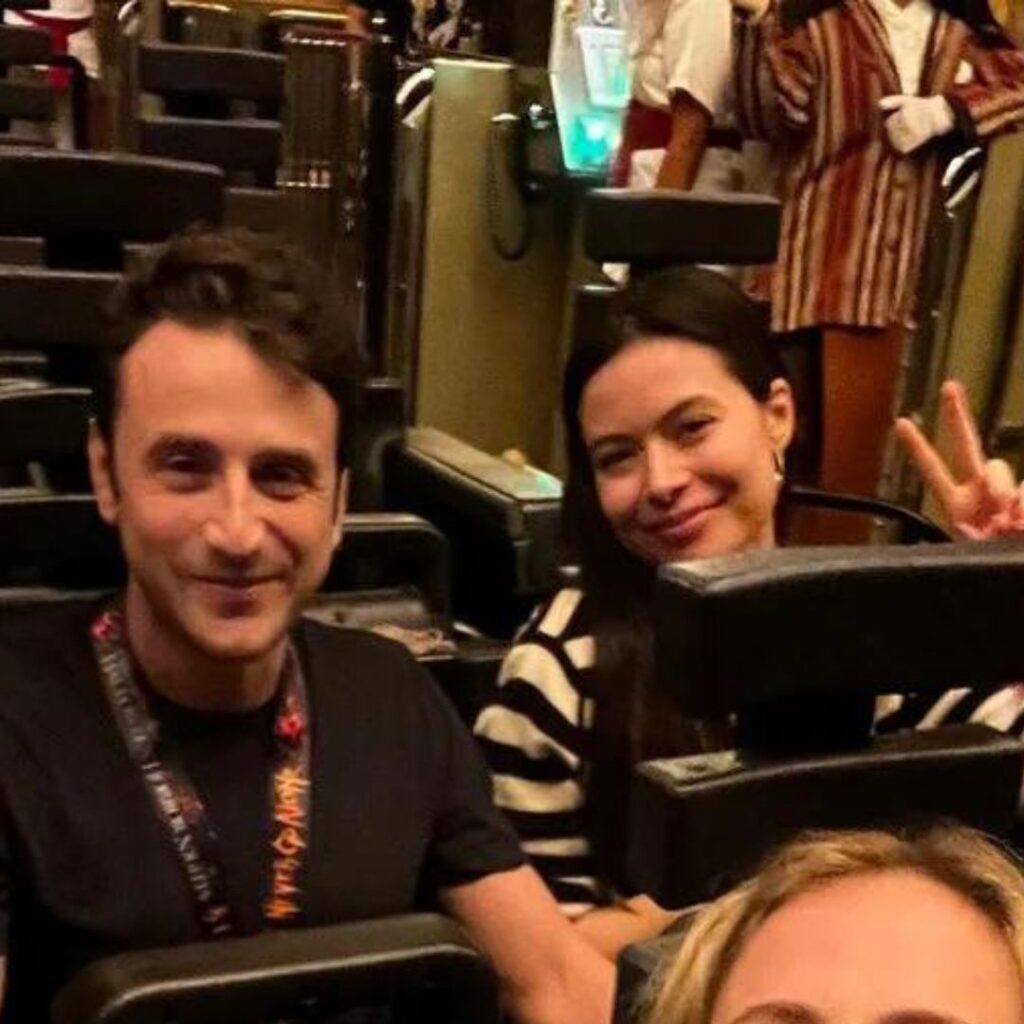 The last time they were seen together in public was in Octeober, 2022 at Universal's Halloween Horror Nights. See image above.
On another image from the same evening we can see two of them hugging.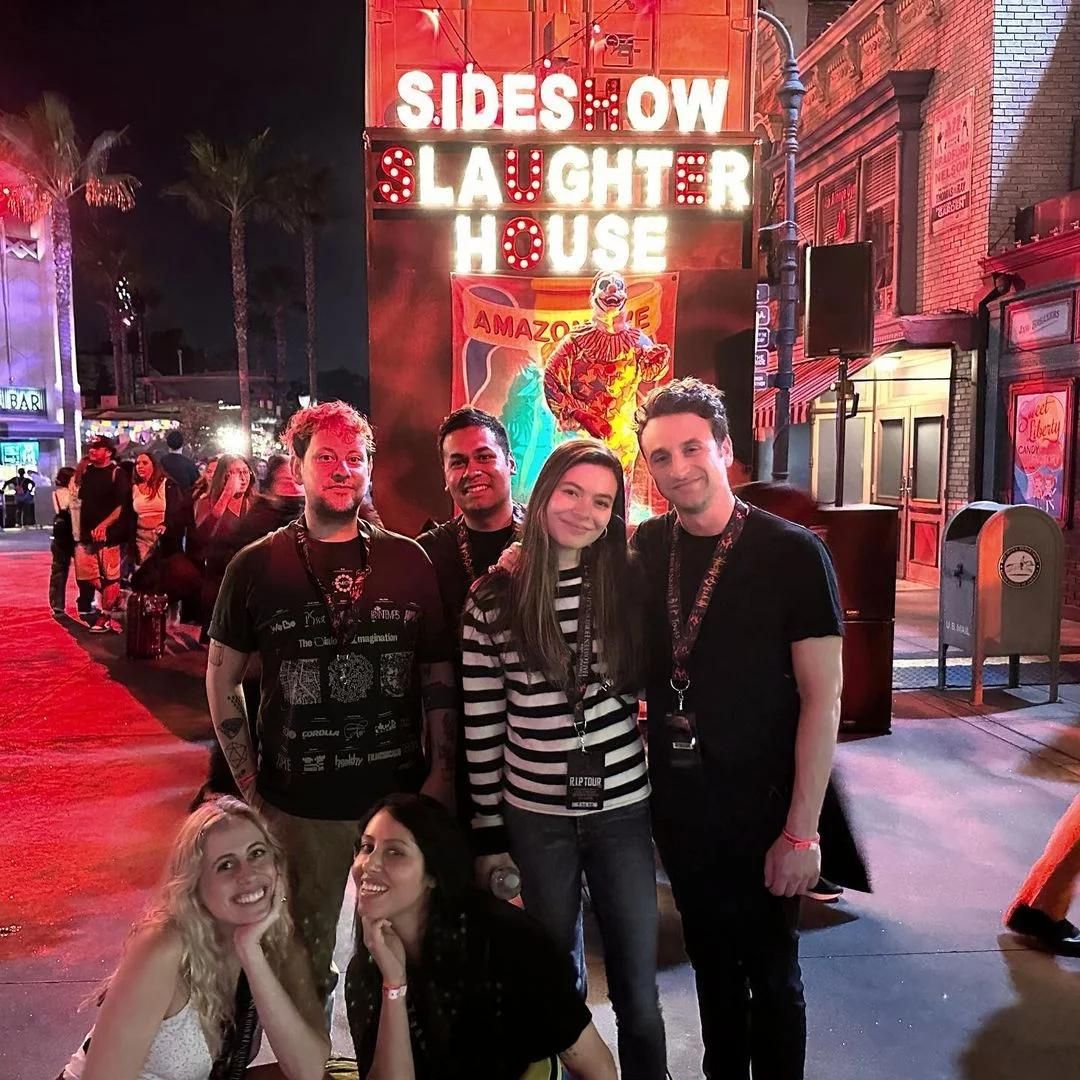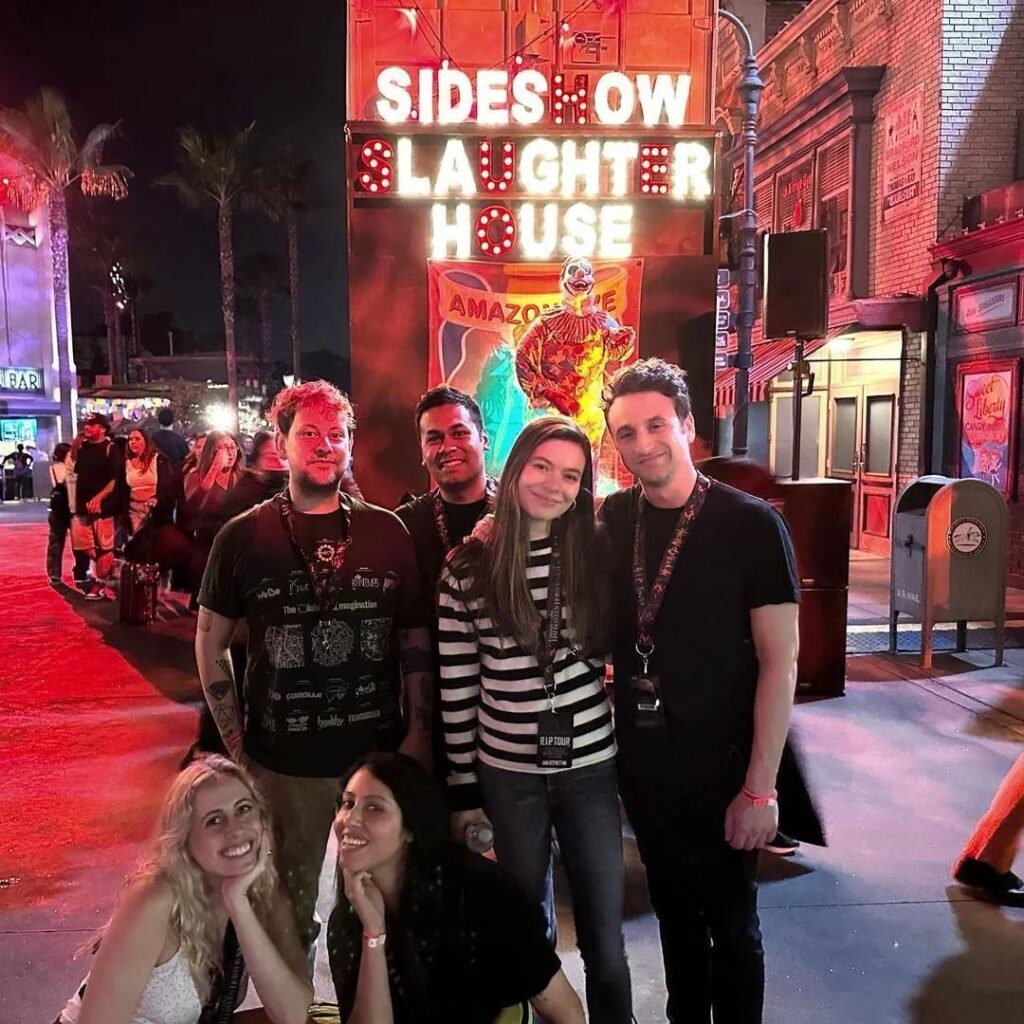 Yes, I agree, this seems like a friendly hug but where there's smoke there's fire!!!
Now, let us look all known boyfriends that Miranda has dated over the course of her life.
Miranda Cosgrove Dating History
As mentioned above, Miranda has dated a couple of boys throughout her life and below, you can find everything you need to know about their relationship.
James Maslow (2007-2008)
Rumours started circulating that these two were in a romantic relationship back in 2007 and that it lasted for one year until 2008.
Since then, these two were spotted hanging out many times, which means that they ended their relationship on good terms and decided to remain friends.
James Maslow is her fellow "iCarly" co-star and on top of that, he is also a singer. Maslow became famous when he started appearing on the Nickelodeon "Big Time Rush."
Since his glory days, Maslow has appeared on the Sony Crackle original's "Sequestered" and on the eighteenth season of "Dancing with the Stars", in which he finished fourth.
One of his latest endeavours was in 2018 when he appeared on the first American edition of Celebrity Big Brother.
Nat Wolff (2008-2011)
Nat Wolff and Miranda started appearing together at several events back in 2008 and as expected, dating rumours started to surface.
In 2010 they were spotted yet again as they were leaving a concert in LA, but despite the rumours, Miranda opened up in several interviews stating that she and Wolff are just friends.
To make things even more interesting, in 2011, in an interview with Seventeen, Miranda said that she had just come out of a relationship.
"I've recently come out of a relationship with someone. We dated for three years and he was my only 'serious' boyfriend. You know that one person in your life that you just can't forget… well, for me, that's him," Miranda said.
She never mentioned a name, but her fans are certain she was talking about Nat Wolff.
Max Ehrich (2010)
Miranda and Max were linked together in 2010, shortly after he guest-starred on "iCarly", but Max quickly denied all rumours saying they were just friends.
Two years later, these two were spotted once more in Hollywood hanging out and the dating rumours exploded again.
But shortly after, no one was talking about them and the rumours began to fade as neither addressed the subject.
RECOMMENDED

Noah Centineo Girlfriend List: Dating History & Current Relationship Update
Noah Centineo (2013)
In 2013 after they attended a Lakers game together everybody wondered if Miranda has found a new boyfriend but neither of them commented on this.
In 2020 certain fan posted a flashback photo of them from that Lakers game with the caption, "Why am I just finding out that these two dated back in 2013??"
Noah and Miranda were spotted once more together on the premiere of "Despicable Me 2" also in 2013, but neither of them confirmed anything.