Milo Manheim is a young actor with good looks and a huge fanbase but does he has a wife or a girlfriend.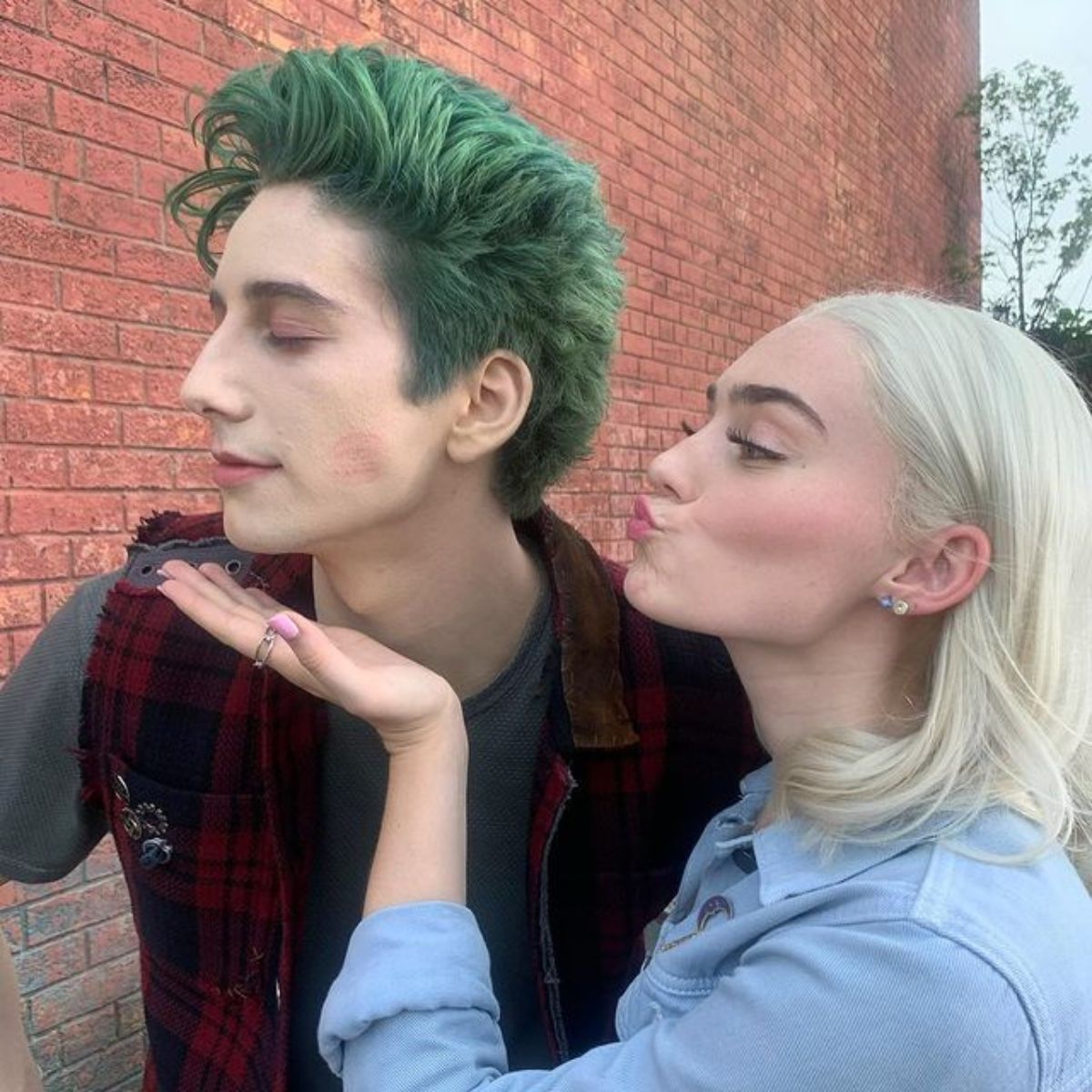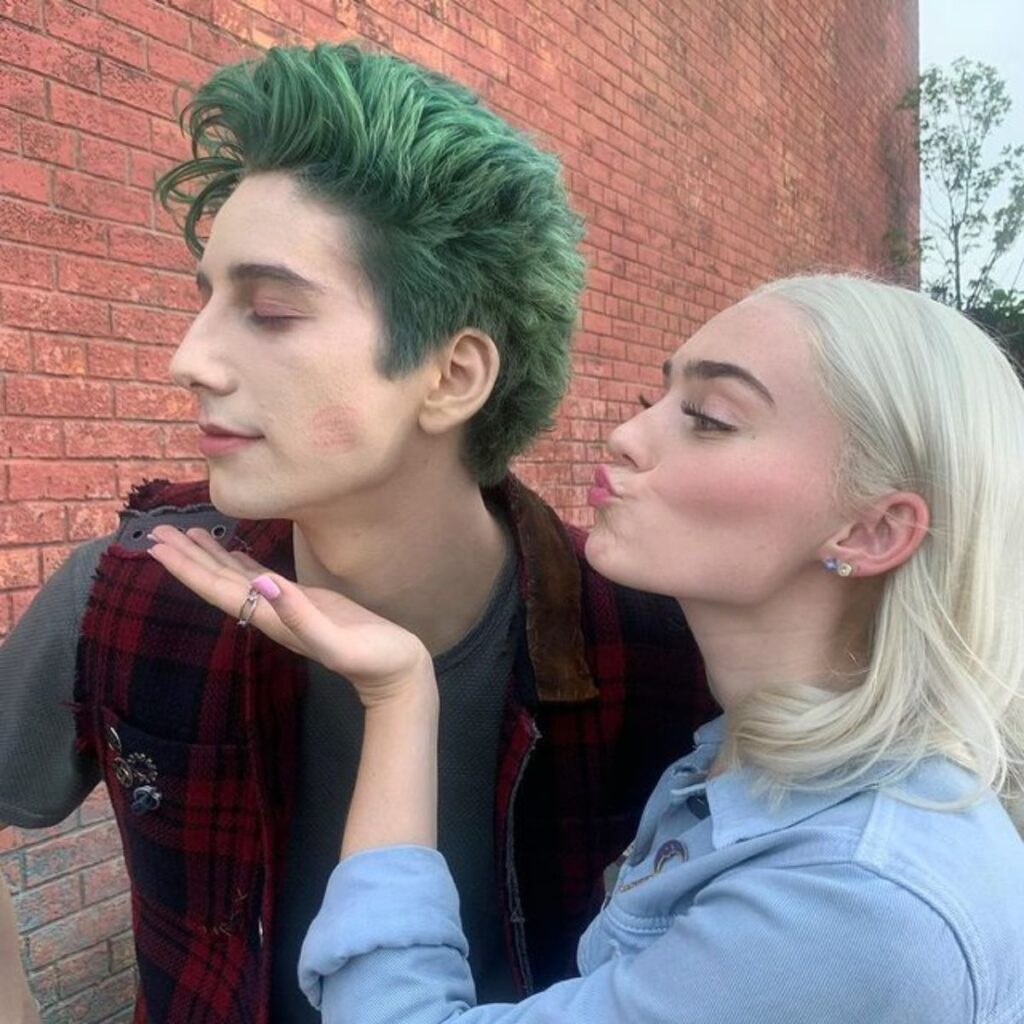 The actor prefers to keep the details about his personal life to himself and has not provided any information that could make fans know whether he is in a relationship.
Manheim also loves using social media, and his social media activities led to speculations that he preferred dating his co-stars.
Is Milo Manheim Married?
No, Milo is not married. Actually, he has never been married.
Is Milo Manheim Dating Anyone?
Milo Manheim is single at the moment. However, he was linked to many girls in the past.
The Disney star said he was "single" and "ready to go" in an interview with Entertainment Tonight, noting that Kendall Jenner was his celebrity crush.
In the same interview, he said Dancing With the Stars participant Witney Carson had been trying to hook him up.
This was a month after Witney tried to hook Manheim with Maddie Ziegler.
He said they talked about it for hours, and even though she was excellent, he did not want to hang out with Witney and hoped it was not the end of their friendship.
The actor also revealed his other celebrity crush was Alexis Ren, his Dancing With the Stars co-star.
They later sparked rumors they were in a relationship.
In 2019, the two were seen together during the Coachella Music Festival and even posted a picture of them together on Instagram.
A few days later, the model posted Noah Centineo as her boyfriend, and many were left wondering what happened between her and Manheim.
Are Milo Manheim and Meg Donnelly in a Relationship?
One of his most publicized stories is his supposed relationship with co-star Meg Donnelly.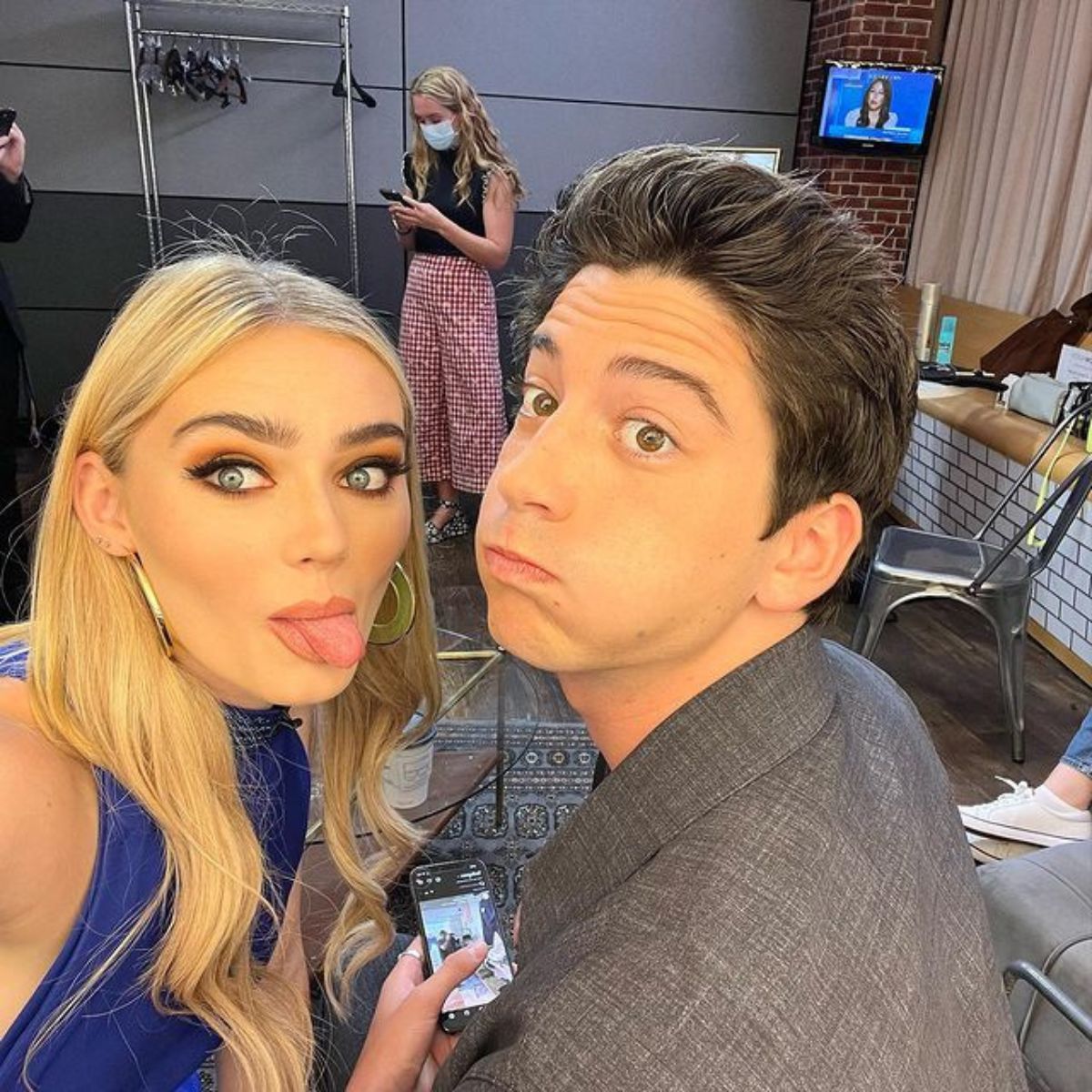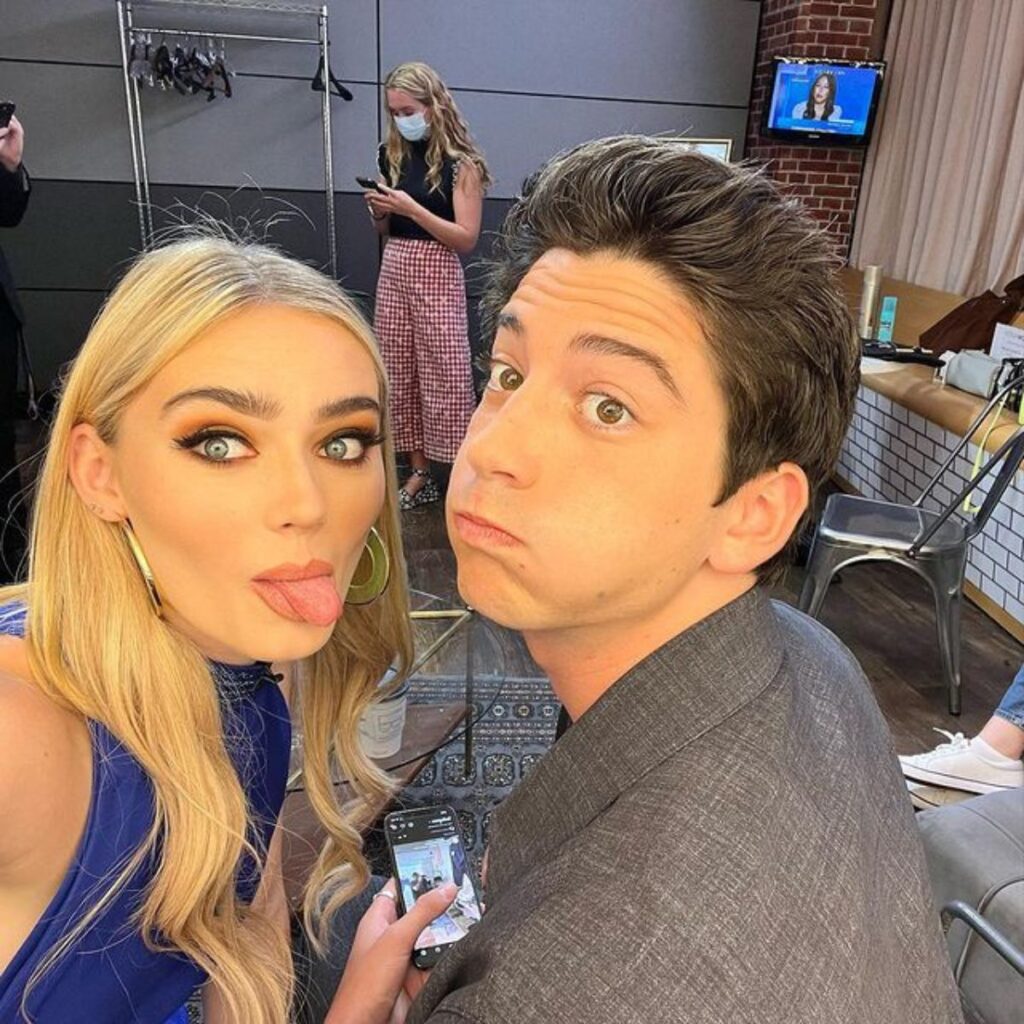 The two act as a couple in Zombies, and their chemistry, according to fans, is impressive.
On television, they share a lot of unique and beautiful moments; an example is during the final episode of season two, the two managed to kiss each other.
The two sparked the rumors when they started acting together in February 2018.
They later revealed they were good friends, and their romance was only limited to reel life.
In a joint interview in 2021, the pair revealed they were lucked out since they did get along and were best friends.
They considered each other as family and summed up by saying they loved everyone who was involved in creating Zombies.
He also confessed that he constantly had to remind himself and others nothing was happening between them.
He revealed they were a perfect group of people and were lucky.
As a result of his fame, many also stated that Manheim was dating Holiday Kriegel.
They sparked the rumors in 2018, and in July of the same year, the two appeared together on the red carpet during the premiere of Incredibles 2.
Even though non of them discussed their supposed romance, Manheim revealed he was single and looking for someone during an interview in October 2018.
He noted that he had a crush on Kendall Jenner.
Milo Manheim and Peyton Elizabeth Lee
Many started speculating that Milo and Lee were dating after she uploaded a picture on Instagram with the actor's arms around her.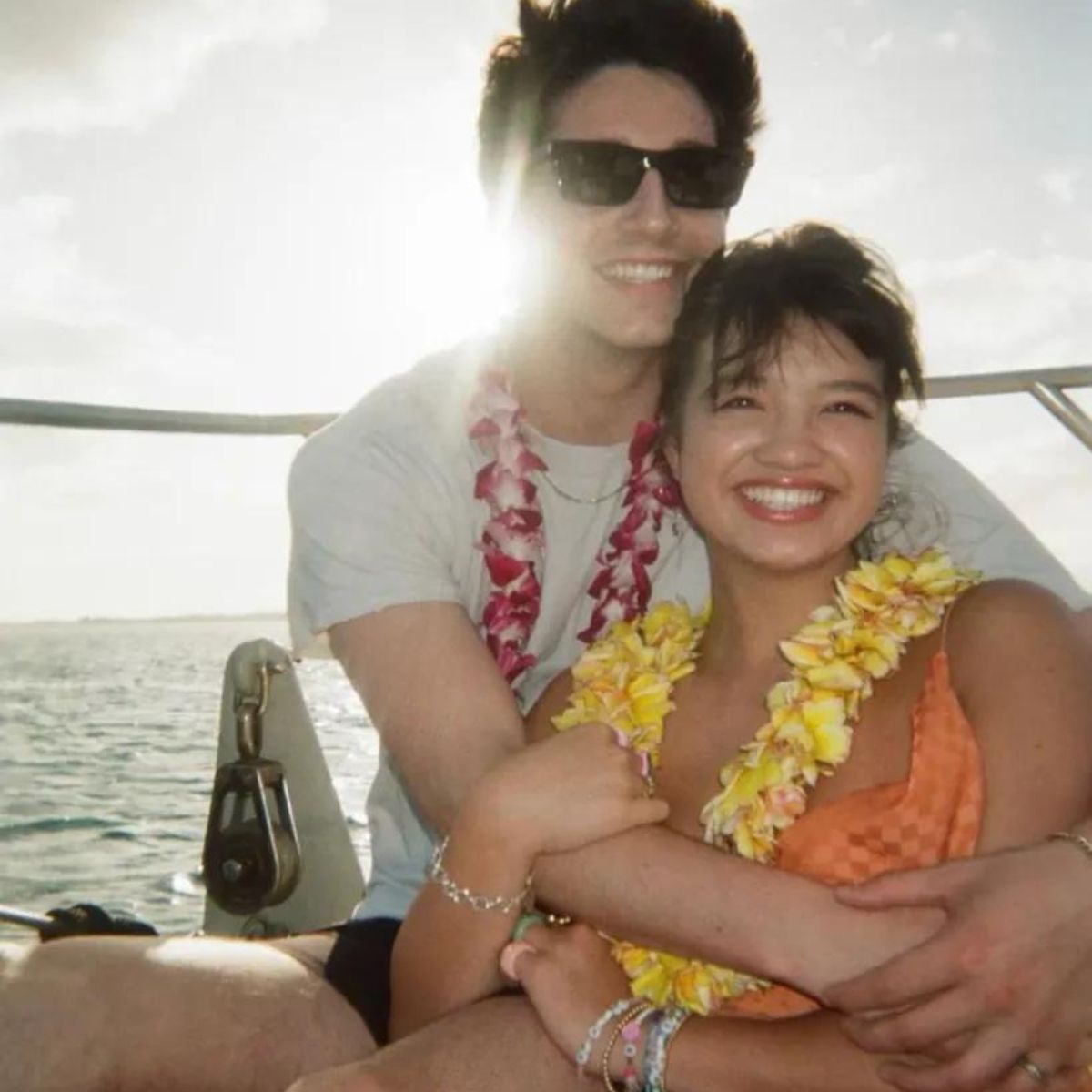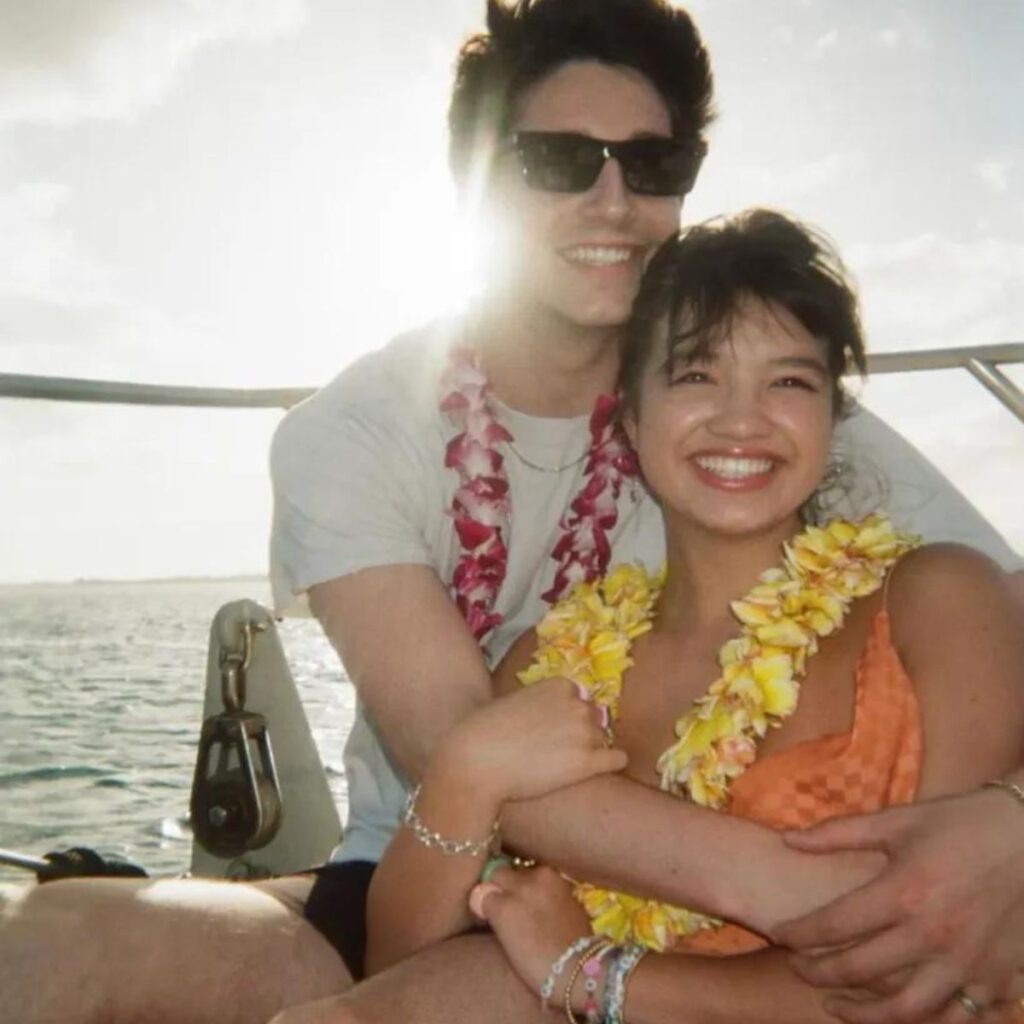 The two are set to appear in Prom Pact season 2, which will be aired on Disney +. Many questioned whether they were dating, but neither talked about the moment.
Even though the actor enjoys having his private life to himself, he revealed in an interview he was looking for a girlfriend.
He said he wanted someone who made him laugh since his goal in life was to be happy.
He stated everything else did not matter as long as they were laughing.
He summed up his statement by saying, "So if she can make me laugh, then I'm good. That's all I need."