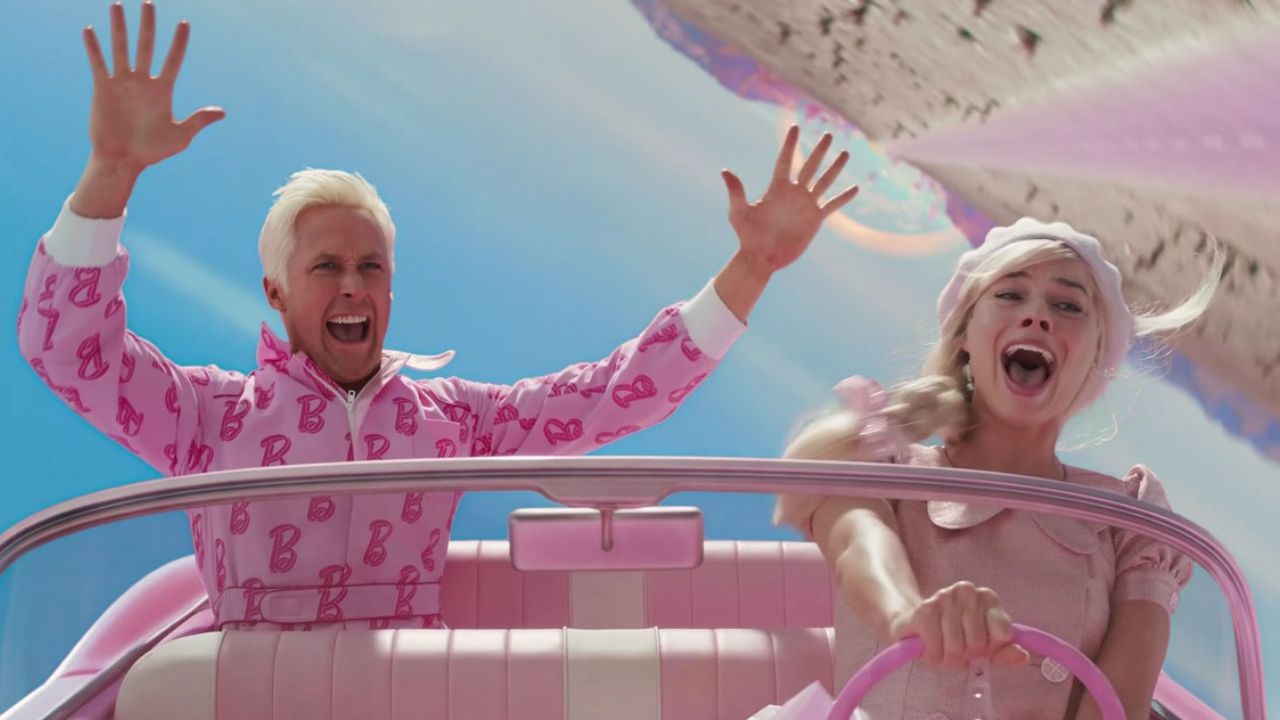 In just 17 days after its release, 'Barbie' made a smashing entry into the box office's billion-dollar club, collecting over $1 billion globally.
The film, directed by Greta Gerwig, enjoyed immense success, with $459 million coming from North American theatres and $572 million from international showings. This success places Gerwig in history books as the first solo female director to achieve this feat with a film.
Warner Bros. sees 'Barbie' as its quickest release to hit the billion-dollar mark, beating the previous record-holder, "Harry Potter and the Deathly Hallows: Part 2", which achieved this in 19 days.
The film's performance has left the studio's executives almost speechless, and they believe this shows how much audiences have missed movies. The team behind 'Barbie' highlights that the film's unique, funny, and emotional storyline resonates with people of all age groups.
Despite stiff competition from other major releases, 'Barbie' retained the number one spot at the box office for three weekends in a row.
The film's opening weekend saw a commendable $155 million domestic collection, marking it as the biggest opening of 2023. Successful marketing and strong word-of-mouth played a crucial role in the movie's success.
Robbie and Gosling's Roles and Their Compensation
Margot Robbie, not just an actress in the film, played a pivotal role in bringing 'Barbie' to life. From portraying the titular character to serving as a producer, Robbie was a vital part of this project.
Over the years, Robbie has shown she can play many different roles well, from the mischievous Harley Quinn to the gripping performance in 'The Wolf of Wall Street', earning her critical acclaim and fan admiration.
Ryan Gosling, another powerhouse of talent, starred opposite Robbie, playing the iconic Ken. The two actors' on-screen magic and their journey of self-discovery outside the Dreamhouse contributed significantly to the movie's appeal.
Now, here's the twist: Both these star actors were reportedly paid only $12.5 million each for their contributions to 'Barbie'. Given the film's enormous budget of $145 million, their salaries make up less than 10% of the total production cost. Even more surprising is the comparison of their compensation to the film's overwhelming box office success.
While the exact details of Robbie and Gosling's compensation are not officially confirmed, the reported figures raise questions. Were two of Hollywood's top talents underpaid for a film that grossed over a billion dollars in a record time?
The success of 'Barbie' cannot be denied, and the roles Robbie and Gosling played in it are undeniable. The actors' compensation, when compared to the film's earnings, certainly sparks a conversation about fair pay in the industry.
More from The Little Facts:
20% of Barbie's U.S. Audience Haven't Visited a Movie Theatre in Recent Memory
'Barbie 2' is Going to Happen and Here's Why
Barbie vs Oppenheimer Is Just An Ingenious PR Stunt Disguised as a Rivalry