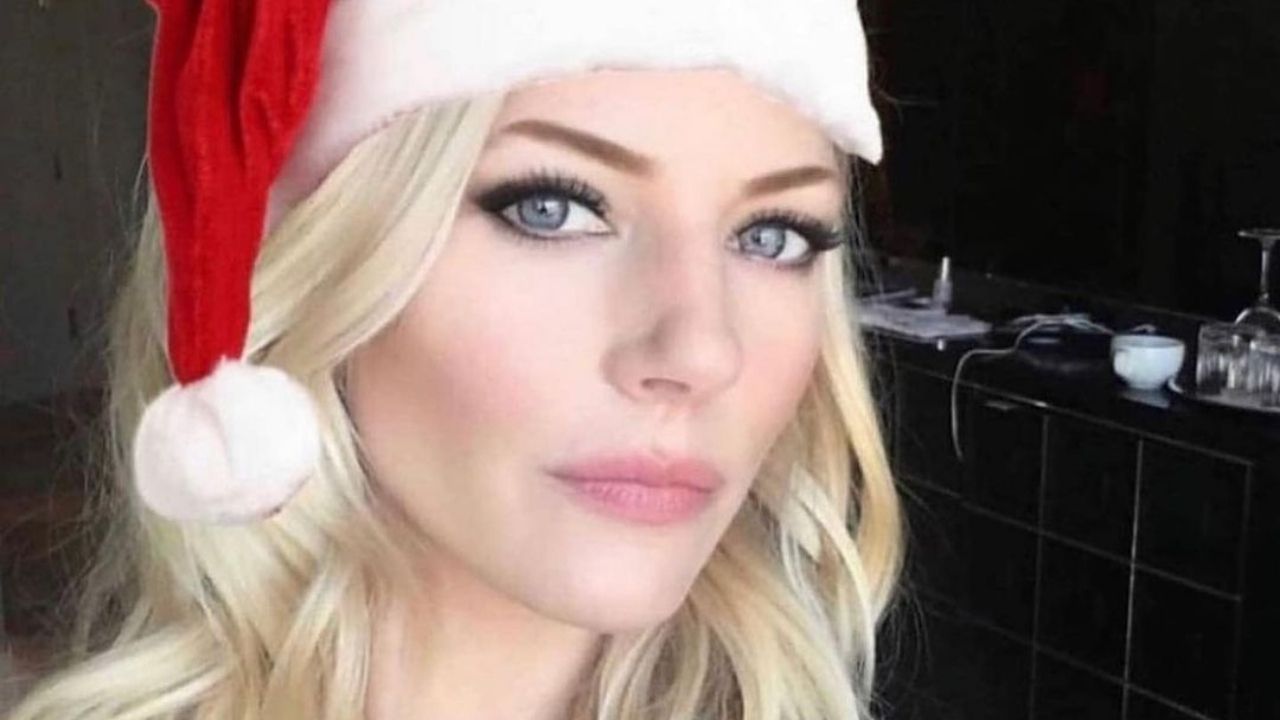 Katheryn Winnick became popular in the mid-2010s because of her amazing portrayal of the "Vikings" heroine named Lagertha.
Lagertha Lothbrock can easily be called one of the most influential, powerful female characters in Hollywood history!
Katheryn spoke about the importance of her character as well, saying she was happy to portray such a strong-willed, dominant female warrior.
Katheryn Winnick's stunning photos in swimming suits
Katheryn admitted it took a lot of physical training for the role of the warrior heroine Lagertha, however, it was pretty easy for Katheryn since she had been an expert in martial arts for 20 years.
Her athletic, healthy lifestyle is clearly visible, especially when she stuns us with her appearances in bikini sets.
We can all agree she looks straight up like a goddess in this photo, in which she posed in a black bikini suit.
Just a couple of weeks after sharing this stunning photo, Katheryn used her social media platforms to promote her upcoming project, a movie titled "Stripped", which was created by one and only India Dupre.
She captioned yet another beautiful bikini photo by saying "Based on a true story, of an unconventional mother's fight to keep her children".
"Stripped" by India tells a touching story of a mother fighting for her children, as well as fighting against the corrupted government.
Other than this project, Katheryn has joined forces with several influential colleagues to help relieve the war consequences in Ukraine, which is very compassionate, seeing that she is indeed from Ukraine.
Katheryn Winnick – acting career recap
Even though her gorgeous features hint that she's in her early thirties, Katheryn Winnick started her career all the way back in 1999.
She made her debut TV appearances in two 1999 series titled "PSI Factor: Chronicles of the Paranormal", and "Student Bodies".
From the year 2000 to 2010, Winnick landed several amazing roles, mainly in TV series such as "Tracker", "CSI: Miami", "Criminal Minds", and "Bones".
The year 2013 is a major point in Katheryn's acting career, as she landed the role of Lagertha in the History drama titled "Vikings", in which she stayed until 2020.
After wrapping up "Vikings", she starred in a TV series called "Wu Assassins", as well as another great series titled "Big Sky".
"Vikings", Katheryn's biggest project so far
The popular drama "Vikings" aired on History from 2013 to 2020, and it drew a lot of attention because of its amazing storyline, as well as brave (and sexy) characters such as Ragnar, Lagertha, and Bjorn.
The show has 91 episodes in total over the course of 6 seasons, with the main cast including Katheryn Winnick, Gustaf Skarsgård, Alexander Ludwig, Travis Fimmel, and Alex Høgh Andersen.
READ: The Real Reason Travis Fimmel left 'Vikings'
"Vikings" follows the story of Ragnar Lothbrok, the leader of a Viking tribe village which is trying very hard to "upgrade".
Ragnar and his wife Lagertha are ruthless warriors, as well as their son Bjorn later on.
It's interesting to mention the show has a very high rating, and most of the fans are there because of the handsome king Ragnar, but instead, Lagertha was in the main cast for more episodes than him (more than anyone else, actually!).