Jerry O'Connell and Rebecca Romijn are one of the best examples of how to be a loving and long-lasting couple in Hollywood.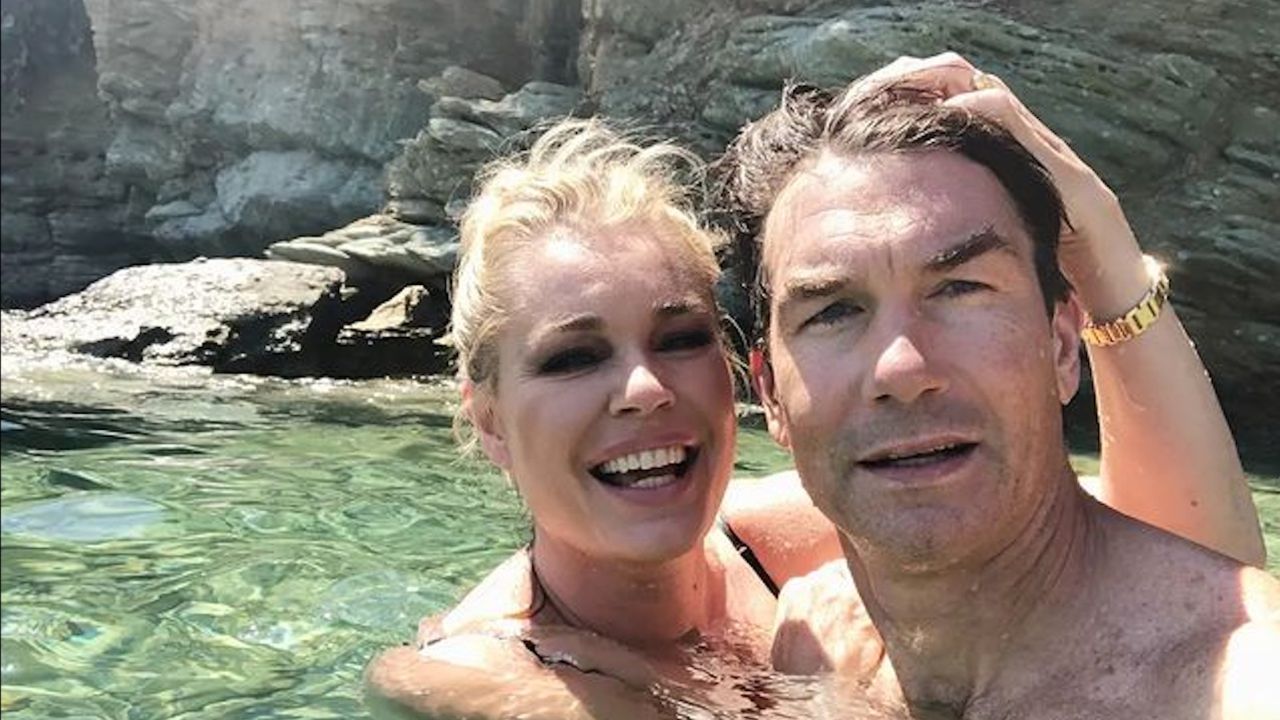 These two began dating more than a decade ago and are going stronger than ever.
Even though rumors are that these two started seeing each other while Jerry was still in a relationship with Giuliana Rancic, everything is forgiven just because these two were made for one another.
In this article, you can find everything about their beautiful relationship.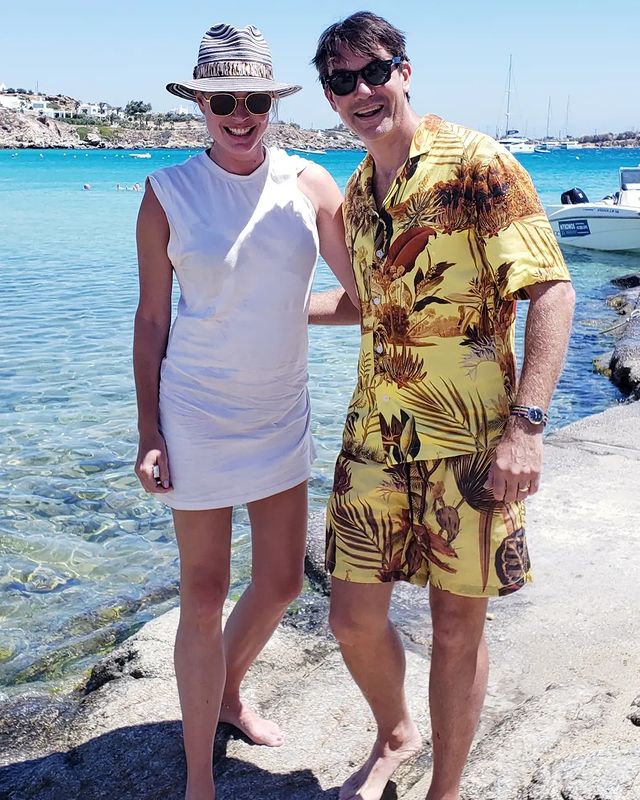 Jerry O'Connell and Rebecca Romijn Relationship Timeline and Details
Below you can find all the necessary details you need to know about Jerry's and Rebecca's relationship from the day it all started.
How they met
During one of the episodes of The Talk, in which Jerry O'Connell is a co-host, the actor revealed he was encouraged by one of her future wife's (Rebecca Romjin) friends to make a move on her while she was on a date with another man.
The actress revealed the friend urged him to get her number; he was hesitant since she was with someone, and she replied, "I hate that guy. Get her number."
When interviewed by Jesse Cagle, the Entertainment Weekly, and PEOPLE's editorial director, Jerry remembered the first time he met Romjin, who was still married.
They connected, and he said he met her with her former husband, John Stamos, at a party.
He remembered thinking that she was beautiful and funny.
He talked to her the whole time, and Romjin also remembered that they clicked.
O'Connell said, "We clicked. My wife and I clicked. We clicked the first time we met."
He went on to reveal more details about the first encounters.
He confessed, "I want to tell you this about my wife, and my wife says it funnier than I do, but we met.
We started hanging out. I came for a sleepover … and I never left. That's the truth. We just clicked."
The actor noted that Romjin was struggling with depression during the initial times of their marriage due to her divorce.
Rebecca Romjin and O'Connell On Their Second Meeting
While on The Wendy Williams Show, the actor brought his wife to the stage to recall the second day they met.
He revealed they were at a pool party in Las Vegas and remembered she was in the VIP section while he was not.
He joked she was newly single and felt he wanted some of what she had.
He took his shirt off, did a few pushups, rubbed some oil, and since he had met her earlier, he said, "Hey Rebecca!"
She confessed he looked good and he was in a bathing suit.
Eventually, the actor managed to sit next to her, and they exchanged numbers.
They went on a few dates in Las Vegas and one day, he came for a sleepover and never left.
Love at First Site
Jerry and Rebecca were both at a famous Maxim Hot 100 party located in Vegas back in 2004. This is the place these two first met and they clicked immediately even though Rebecca was married at the time and Jerry was seeing Giuliana Rancic.
"We met at this party in Vegas and Rebeca was with her ex-husband. At the time, the only thing that went through my mind was, 'omg, this girl is so beautiful and funny.' I simply had to get to know her" Jerry opened up in an interview.
First Time 'Going Out'
"We just couldn't stay away from each other. Rebecca and her husband separated and that's when we agreed to go on our first date to the place where it all started. At another Maxim party," Jerry said.
Rebecca and Jerry hung out with a couple of Rebecca's friends at the party and later, they went out to dinner.
"I was very casual and didn't want to push anything, but her friend whispered to me at one point, 'ask for her number, I think she really wants to see you.' And that's exactly what I did," Jerry said.
He also added, "We talked on the phone afterward and got together again in LA, where we officially started dating."
Taking it a Step Further
After dating for a whole year and waiting for Rebecca to finalize her divorce, the couple officially got engaged in 2005.
The Big Day
Jerry and Rebecca decided it was time to finally tie the knot on July 14, 2007. The ceremony was held at their home in Calabasas with a small group of close friends and relatives.
The funny thing was they never mentioned the wedding. They just invited their closest friends and relatives to have a barbeque and surprised them.
Expanding the Family
In July 2008, the big news surfaced that the couple was expecting twins after many months of trying. A couple of months after, on December 28, they welcomed two baby girls, Dolly Rebecca-Rose and Charlie Tamara-Tulip.
Parenting with Style
Shortly after their daughters were born, Rebeca started working on "Love Child of Andy Warhol and Yoko Ono."
To show support for his wife and his family, Jerry took a break from his overloaded work schedule to look after their children.
"I love staying at home and watching the kids while she works," Jerry said.
The couple doesn't have a full-time nanny either. Jerry and Rebecca said that they are supporting each other and that they don't need a nanny.
"You can call us each other's assistants when it comes to parenting," Rebecca added.
Rebecca Romjin and Jerry O'Connell in 2022
The couple is still going strong after all the years together.
In July 2022, the couple celebrated their 15-year marriage by posting loving tributes to one another on Instagram.
O'Connell uploaded a picture of them swimming and captioned it, "15 years today!" and further joked, "This one puts up with my mommy issues, cheapness and is infinitely out of my league. INFINITELY."
He also wished her a happy anniversary and told her he loved her. Romjin posted pictures of the couple over the years.
The caption read, "Still smiling after all these years. Happy 15th Anniversary @mrjerryoc Love you!!"