Isabel May is a 21-year-old year American actress who you probably remember as Katie, the awkward and loveable character from Netflix hit series "Alexa & Katie".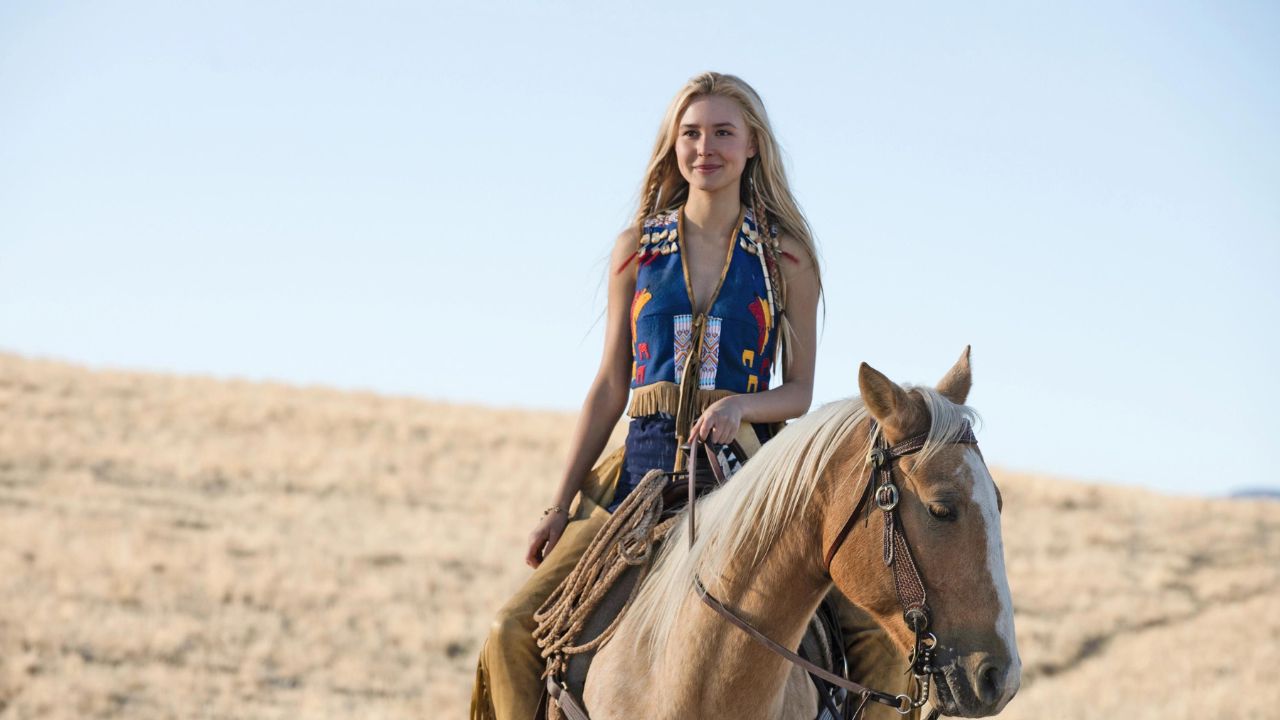 After that memorable role, she came into the spotlight once again thanks to her acting and steamy romance with Eric Nelsen in the hit TV show "1883".
That led many fans to wonder if there is a special someone in her life "behind the scenes".
However, with little to no information online, the only assumption is that Isabel May is single and not dating anyone now.
Is Isabel May in a Relationship?
It is safe to say that Isabel May is single. There's no official information about Isabel May dating anyone right now. And for a star of her caliber, it would be pretty hard to hide that special someone. 
The only man she was rumored to be dating was no other than her co-star Barret Carnahan. The young actress seemed to have a lot of chemistry with Carnahan, but neither of them confirmed anything.
Isabel May's Dating History
Since her role in 1883, Isabel has sparked dating rumors left and right, but still maintained her personal life away from the public eye.
As a new face in Hollywood, this beautiful actress tries to focus on her performance and career at the moment and is apparently not interested in dating.
There is not much information about her dating life on social media either because she hasn't shared anything publicly.
While there were a few "suspicious" photos, there was nothing that really stood out except a picture with an older gentleman that some fans rattled about.
Again, leaving no information or context, fans were confused but concluded that the man in the picture must be her father. She neither claimed nor denied the rumors.
Did Isabel May Once Date Barrett Carnahan?
Isabel won the hearts of young viewers with her role as Katie in "Alexa & Katie" but the fans thought she won over another heart along the way – none other than her co-star in the series, Barret Carnahan.
Barret Carnahan is playing Aiden in the Netflix hit series alongside Isabel. Fans were obsessed with this on-screen couple. The amazing performance and undisputed chemistry between these two co-stars led fans to the conclusion that they are dating.
But this rumor turned out to be just that – rumors. It was quickly disputed by Barret Carnahan himself.  Fans' happiness was short-lived because, as it turned out, Barret was already in a happy relationship with his long-time girlfriend Nicki Kubick. Barret and Nicki got married which was confirmed on her Instagram back in 2020 and they are expecting a child together.
So with Barret definitely out of the picture there really aren't any other guys linked to May.