After breaking up her engagement with Annie Cline a few months ago, certain rumors started to spread that Taryn Manning is already in a new relationship.
Let's investigate and see whether this is true, or is it another false Hollywood alarm.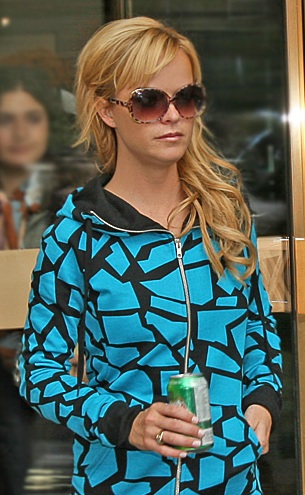 Taryn Manning is a famous American actress and singer. Her most famous projects include the role of Tiffany Doggett in the Netflix hit series "Orange is the New Black", Cherry in "Sons of Anarchy", Nola in "Hustle and Flow", and Janeane in "8 Mile".
Taryn's acting career began in the 1990s when she made small appearances in a few movies and TV shows such as "The Practice", "Get Real", "Speedway Junky", "NYPD Blue", and "Popular".
Interestingly, her part in the TV show "Boston Republic" was specifically written for her.
Her movie debut was in the romantic drama "Crazy and Beautiful" which was followed by the movie "Crossroads".
Manning's first major role in Hollywood was playing Nola, a prostitute in the 2005 movie "Hustle & Flow".
The director of the movie mentioned seeing Taryn's photo in a photo album and was immediately convinced that he wanted her to play the role of Nola, she was just what she imagined her to look like. 
As for her singing career, it started in 2001 when Manning auditioned for a musical reality TV show called "Popstar". In 2003, she and her brother formed a band – Boomkat.
The band achieved some success by signing a deal with a major label owned by American Idol producer Randy Jackson, but unfortunately the deal didn't go through.
After that, Manning signed with DreamWorks Records and worked with them from 2002 to 2004.
In October 2008, she played several gigs throughout LA. One of her famous performances was at the NOHO Scene Festival at venues like Viper Room and Hotel Café.
Her most recent single was released in August of 2020, a song called "Time Wasted".
Is Taryn Manning in a Relationship? 
The answer to this question is a bit complicated.
This is because after separating from her fiancée Anne Cline, the actress reported that she has found a new partner.
However, many believe that this story isn't true and that she only said it to create the impression that she has moved on.
The reason she broke up the engagement with Anne is that things weren't going as good as everyone thought. Taryn explained that she said 'yes' to the engagement because Anne put her on the spot, proposing to her in front of a full bar with cameras.
This is probably also the reason why the actress never formally announced their wedding or even put a social media post about their relationship.
After spending time together following the engagement, Taryn realized that she wasn't enjoying their relationship and decided to call it quits.
Quick reminder, the two of them got engaged in June of 2021. Anne proposed to Manning in Panama City during her concert in a bar.
Anne jumped off the stage and got on her knees to pop the question. Taryn later told TMZ that it was "the easiest YES" she ever said.