If you haven't ever heard of Robert Duvall, and Shelley Duval, you are probably Tarzan, a caveman or a bushman.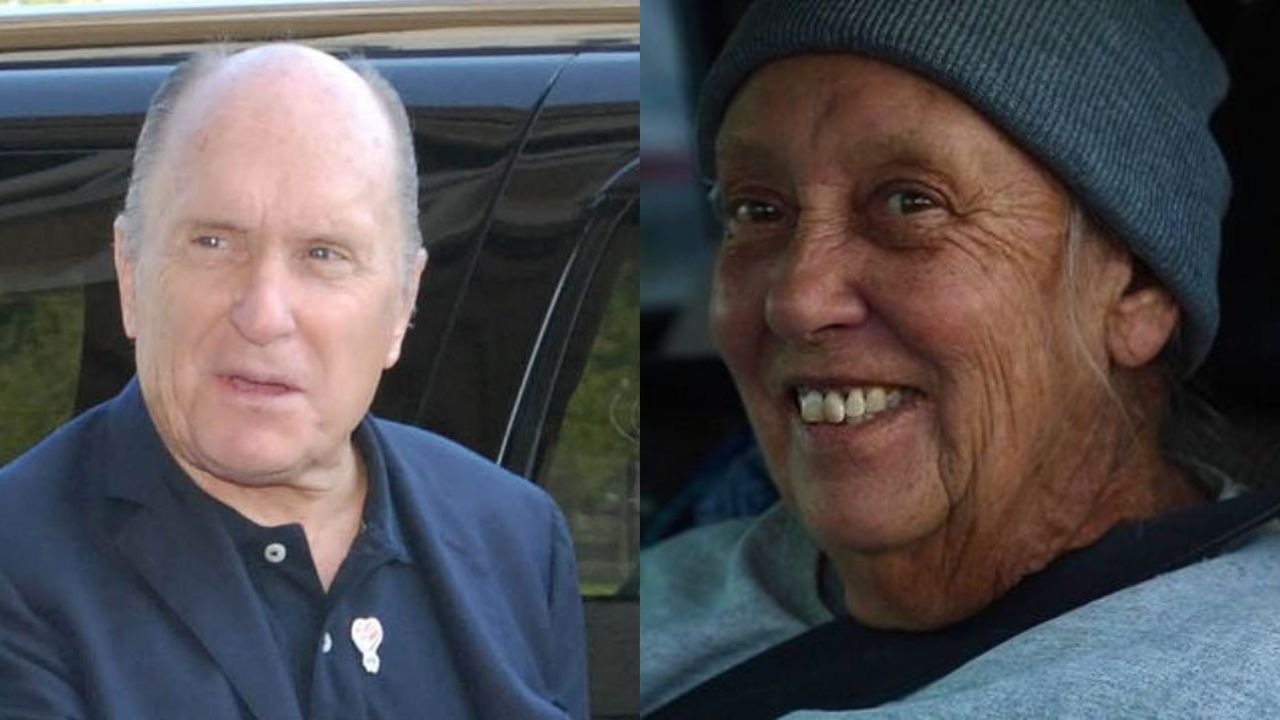 These two names are living legends of Hollywood and world cinema. And of course, human curiosity never dies, so in this case everyone who has ever heard of them, has been wondering at some point – are they related?
Well, let's clear that mystery immediately. No, they aren't related, despite having the exact same surnames.
Is Shelley Duvall Related to Robert Duvall?
Shelley and Robert are both Duvall but, they are not related at all. She was born on July 7th, 1949, in Houston, Texas, the daughter of Bobbie Ruth and Robert Richardson Duvall.
That's where her surname comes from if you wondered. And also, not many people know, her grandfather was a cowboy named Bill Hall.
Even though she was several times in Robert Altman's films, Shelley is most famous for her role in Stanley Kubrick's "The Shining" (1980), starring alongside Jack Nicholson.
One of the most legendary scenes from that film is the "baseball bat" scene where Jack is approaching Shelley on the stairs, and she swings the baseball bat at him frantically.
Kubrick did 127 takes, which became and probably still is the world record for the most takes/re-takes of a scene, in film history. If you still haven't seen that film be sure to watch it after you finished reading this.
One other interesting thing from this film is that between takes of The Shining, she played chess with Stanley Kubrick. Now which filmmaker and chess lover wouldn't dream of doing that too?
Robert Duvall has never lived with 11 dogs, 12 parrots, and 58 finches, budgies, and cockatiels, but Shelley has, believe it or not! Was she an inspiration for Ace Ventura?!
Not as many directors as animals, but either way, Shelley was directed by six Oscar winners in her career: Stanley Kubrick, Woody Allen, Steven Soderbergh, Emile Ardolino, Jane Campion, and Dean Parisot.
And how about Robert? Well, Robert Duvall was born on January 5, 1931, in San Diego, California. His parents were William Howard Duvall and Mildred Virginia Duvall (Hart).
One of Duvall's most notable early roles was in the 1962 film "To Kill a Mockingbird" which helped establish him as a rising talent in Hollywood.
He appeared in a number of critically acclaimed films, including "Bullitt," "True Grit," and "The Godfather."
Duvall's performance in "The Godfather" earned him an Academy Award nomination for Best Supporting Actor and helped solidify his status as one of Hollywood's most versatile and talented actors.
Throughout his career, he earned an Emmy Award for his portrayal of a dying football coach in the TV movie "Lonesome Dove," and received critical acclaim for his performances in films such as "Tender Mercies," "The Natural," and the cult film "Apocalypse Now."
In 1997, Duvall stepped behind the camera to direct his first film, "The Apostle."
The film, which he also wrote and starred in, was a critical and commercial success, earning Duvall an Academy Award nomination for Best Actor.
Duvall would go on to direct several more films and continued to act in films and television shows throughout the 2000s and 2010s. He was awarded the National Medal of Arts in 2005.
Creepily, he was the subject of a false death report on 19 August 2019.
In addition to his many achievements on screen, Duvall has also been a strong advocate for a number of causes throughout his life.
He has been involved in efforts to support military veterans and their families and has spoken out in support of animal rights and environmental conservation.
Oh yes! He travels several times a year to Argentina and is a huge football fan of the Argentinian national football team. So last year, he was certainly more than happy, after the World Cup final.
Final Words
So to underline it, is Robert Duvall in any way related to Shelley Duvall? No, they aren't at all!
They simply happen to share the same surname and work in the same industry. On top of it, they also happen to be two movie legends, which films you shouldn't miss.