Mario Lopez has repeatedly shown how much he loves his family, including his gorgeous wife, Courtney Laine Mazza.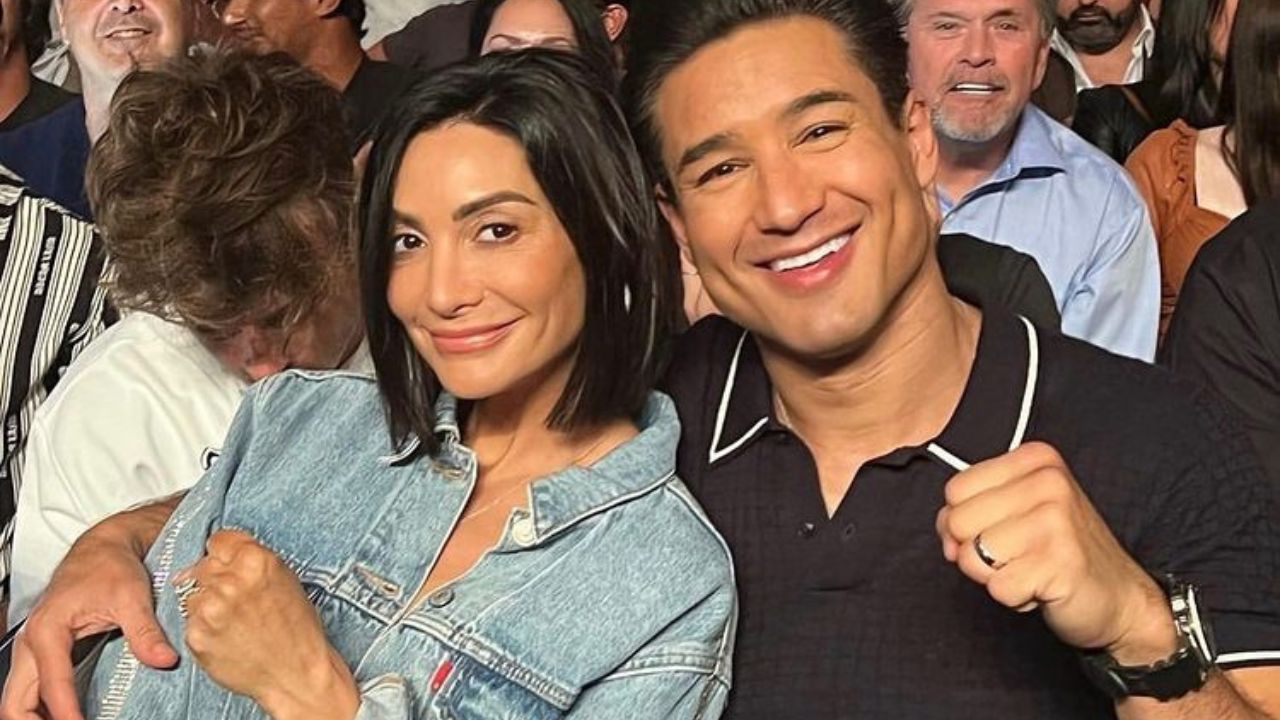 The couple has been together for a while and loves reminding their fans how crazy in love they are with each other.
How Did Mario Lopez meet his Wife?
Mario met Mazza in New York while they worked on Broadway.
According to their family YouTube channel, Courtney stated that she remembers the day clearly since they met before the show commenced.
Mario stated that she was cute the first time they met, and he tried to start a conversation with her.
He later saw her perform and was amazed at her singing and dancing prowess.
Mario was attracted to her performances and physical appearance and admitted that she did not give him much time.
Since Mario's stay in New York was short, the two did not want a long-distance relationship.
They enjoyed each other's company, and even though Mazza was in a relationship, it was experiencing some trouble.
Courtney admitted her previous relationship was on its deathbed, but she did not think she would end up getting married to him due to the distance between them.
The two made sure they enjoyed their little time together in New York.
The Broadway gig ended, and the actor returned to Los Angeles.
They Skyped to maintain contact, and he missed her.
He requested if he could fly her out, and she started making several movements between Los Angeles and New York so they could meet.
The trips would sometimes take less than a day since Courtney was in New York performing in the Little Mermaid.
Mario asked Mazza to come to live with him for some time while she was taking a break.
She agreed, and as they spent time together, Mario found it hard to let her go.
Mario offered to pay for an apartment in New York so she could see whether she liked California and living with him to see if they could make it work.
Courtney agreed, and after three months, Mario did not want her to leave.
He asked her to stay longer. Courtney revealed that it was strange since when she temporarily moved to L.A. and moved to his house, she felt at home.
There was never a time he made her feel like she was on a brief visit.
She also revealed that everything between them felt natural and admitted there were times she thought it was too good to be true.
It Was The Appropriate Time For Mario To Date
Mario felt he was in the right state of mind when they met.
He revealed, "Had I met her five, six years prior, I probably would have messed it up, and it wouldn't have worked out.
So, I really believe it is about the right time in your life.
You can have the most fantastic person, the right person, but if you're not right with yourself or where you need to be, then you're just gonna mess it up.
So, a lot of things gotta align.
Gotta be the right person, gotta be the right time for you, and fortunately for me, that was the case, so it worked out."
They Laugh A Lot
One of the things he finds attractive and loves about his wife is her sense of humor.
He revealed that she is funny, sharp, and quick-witted.
He stated, "We laugh a lot, and I think laughing is extremely healthy and vital to the success of any relationship. I never really had that before, and it keeps it fun."
Courtney revealed that she fell in love with his heart and charm.
She went on to explain how incredible he was, and after meeting his family members, she was sure that she wanted to be a part of it, and everyone liked her.
Mario admitted that he was grateful his parents and sister loved his future wife since it would be disheartening if they did not.
Marriage and Children
Mario popped the question when they were on vacation in Mexico in 2011. The following year, they got married in Punta Mita, Mexico.
The guest list was made up of 200 people.
These were mostly family and friends as they witnessed them exchange their vows in a Catholic event.
Their family has grown since their wedding.
They have three children Santino who was born in 2019, Dominic, born in 2013, and Gia, born in 2010.