Abigail Cowen is an actress who is mostly famous for her performance in Chilling Adventures of Sabrina and Bloom in Fate: The Winx Saga as Dorcas Night.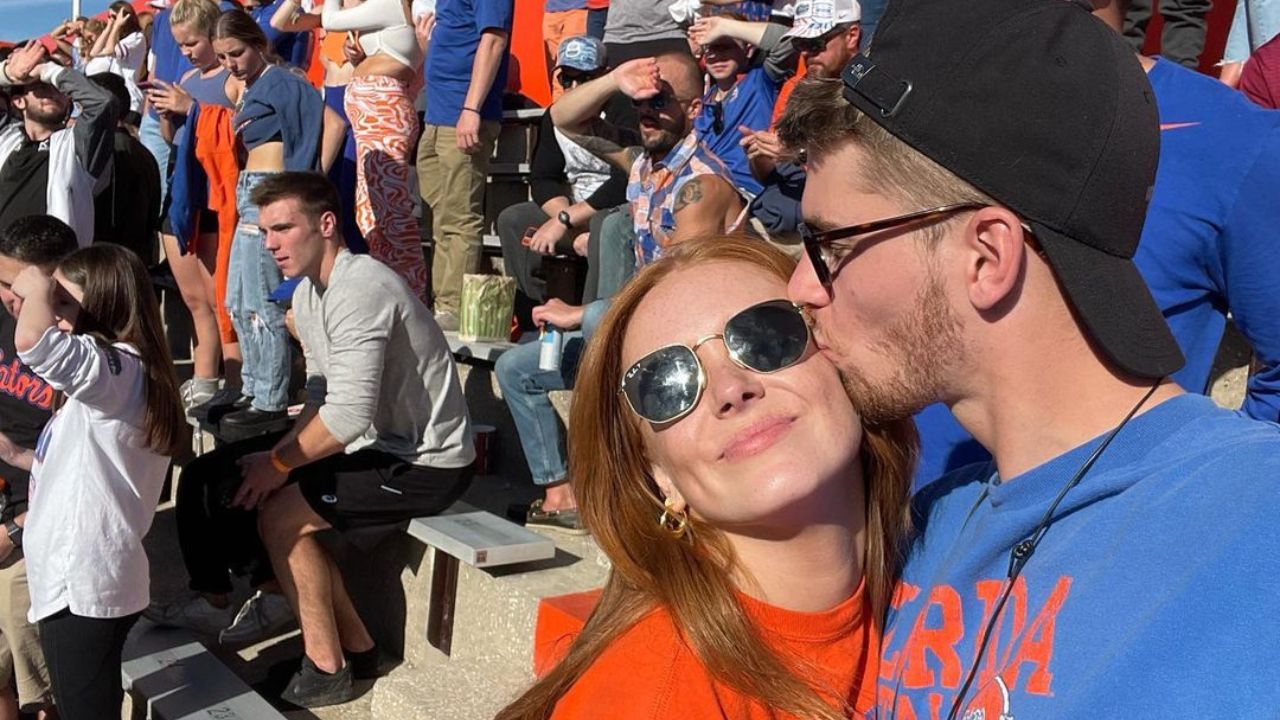 Abigail is currently in love with the handsome actor Danny Griffin.
Griffin is also a model who lives in London, and the two seem like a match made for the heavens.
Still, none of them nor their representatives has come out to confirm whether they are seriously dating.
Both actors work together in the hit series.
Griffin is Abigail's romantic interest, and they also spend a lot of time together off-screen.
The two gained a lot of popularity after acting in Fate: The Winx Saga, and it seems this did not only affect their celebrity status but also led to rumors that the two were dating.
The rumors were rife on the internet.
Let us look at their relationship timeline.
2021
Rumors that the two superstars were dating started.
They went on to post pictures of each other on October 2.
This, to many, was an official announcement to the world and their fans that they were dating.
Many people, including their co-stars, went to the comment section to congratulate them and show their approval.
One fan wrote, "Bloom and Sky are real," referencing their on-screen characters.
The pair have been seen on several occasions holding each other's hands, spending time together as they filmed the series' second season.
Many agree that they enjoy each other's company.
November
Abigail and Danny went to her hometown to watch a football match.
It seems the two are having fun and spending time, and this is due to their film schedules being the same.
While filming in Ireland, they stayed together at one of the country's prestigious resorts.
December
They took a vacation together, with the actress posting a photograph of them chilling on the beach.
The caption read, "We're stranded on an island together. NO ONE HELP."
The actor's response was three heart emojis.
Danny uploaded a clip of him and the actress, and the caption stated, "And in that moment, they had no idea the sun burns they would face come sundown."
2022
March
The two also attended public events together.
In March, both of them went to the 'Giambattista Valli Womenswear Fall/Winter show, which was part of the Paris Fashion Week.
Season 2
Netflix announced that season 2 of Fate: The Winx Saga would be released later in 2022.
This means that fans can expect the hit show to debut for a second time between September and December.
The fact that it is in its second season makes it impossible to pinpoint when the new episodes are released.
What many can be sure of is another season of the two stars' on and off-screen romance, which has captivated the audience even more.