At one point in our lives, we all dreamed about being able to pull the mighty Excalibur from the legendary stone.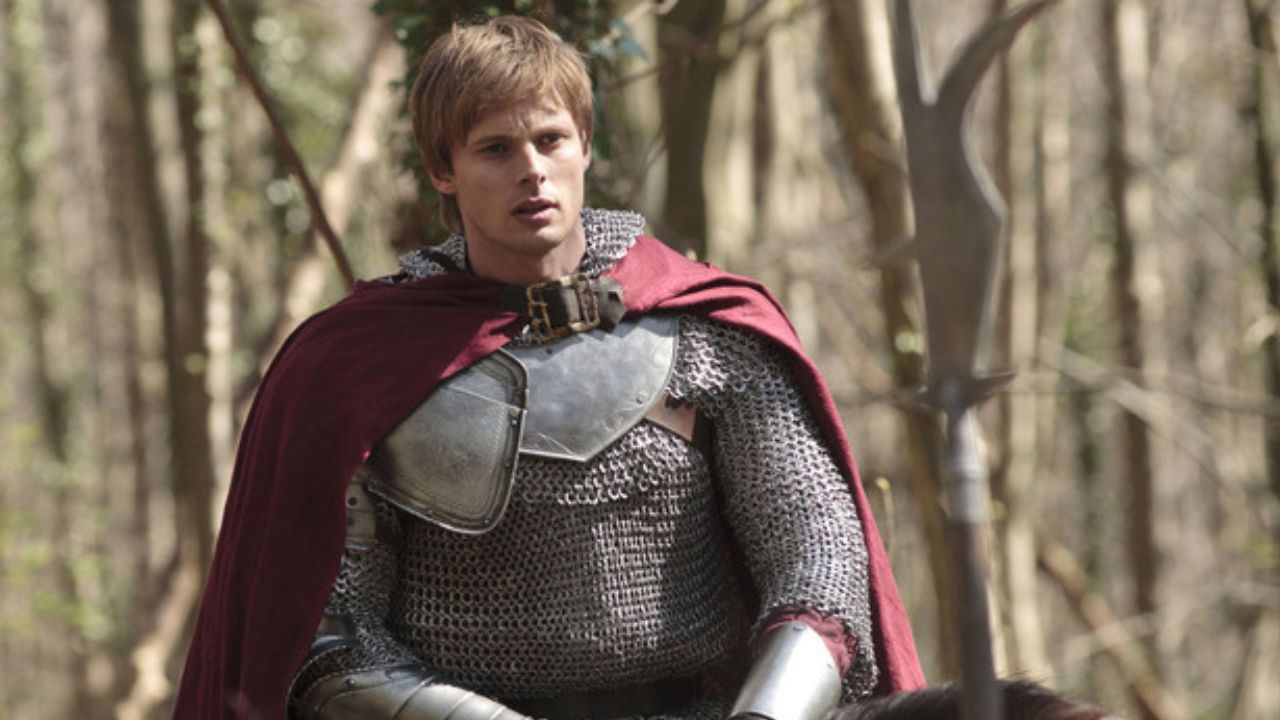 Although it might seem that Bradley had a lot of women, in reality, he is very quiet when it comes to this subject.
Throughout his life, Bradley has only been linked to three women and you can find everything about them right here.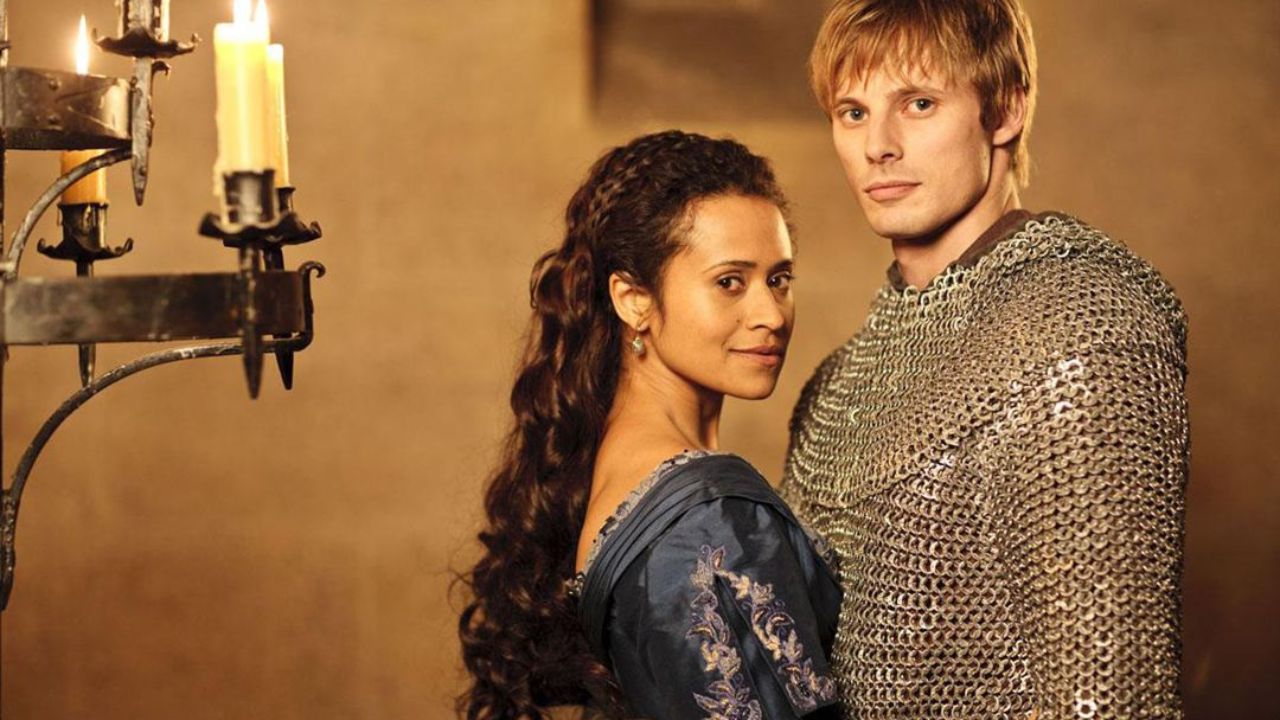 Does Bradley James Have a Wife?
No, Bradley James doesn't have a wife in real life.
Bradley James is married but only in the BBC TV series "Merlin." In the series, he portrays Prince Arthur and his wife is played by Angel Coulby.
Although Bradley and Angel are not married in real life at one point they got involved in a romantic relationship.
They just fitted so well together in the show and many fans wondered If they are actually together or even married in real life.
But at the time of the show, in 2010 – 2011, Bradley was in a romantic relationship with a British actress Georgia May King.
Their relationship didn't last for very long and soon after, they decided to part ways. That's when Bradley and Angel started seeing each other.
Bradley James and Georgia May King
Georgia May King is a British actress known for her role in the popular movie "Kill Your Friends." But her real fame came from her parents as she is the daughter of famous actor Jonathan Hyde and opera singer Isobel Buchanan.
Bradley and Georgia dated only for about a year and a half, from 2010 to early 2012. These two were never that open about their relationship and little to no information is available.
It seems that Georgia is a very unique person and reports are that since her relationship with Bradley she never dated anyone else and is single to this day, or maybe these are just rumors.
Bradley James and Angel Coulby
Bradly is definitely more famous than Angel, but just like Bradly, she is also a magnificent actress, which she proved more than a few times.
It all began in 2011. The newly formed love couple started to make regular public appearances at multiple gatherings.
Although they definitely shared a special connection, it took some time before they made their relationship 'official.'
Bradley and Angel really value their privacy and they kept things about their relationship to themselves most of the time.
But sadly, after dating for quite some time, the pair decided to split, presumably because of the overloaded work schedules.
Bradley James and Maura Higgins
This was one of Bradley's most recent love endeavors. It all happened in 2020 when these two were spotted for the first time together in London.
It seemed that the couple was enjoying a dinner date in one of the finest London restaurants. Bradley and Maura go way back but they never got involved romantically until now.
Like every other modern couple, they follow each other on social media.
The Love Island star is known for her good looks and undeniably good dressing style. She rocked a pink mini-dress accompanied by her toned frame.
While Bradly went more casual, rocking blue jeans and a black jacket over a white t-shirt and a blue mask.
They were later spotted living in the restaurant and going back to Bradley's apartment to continue their date.