Josh James Brolin is an American actor who has accomplished tremendous triumphs in the entertainment industry.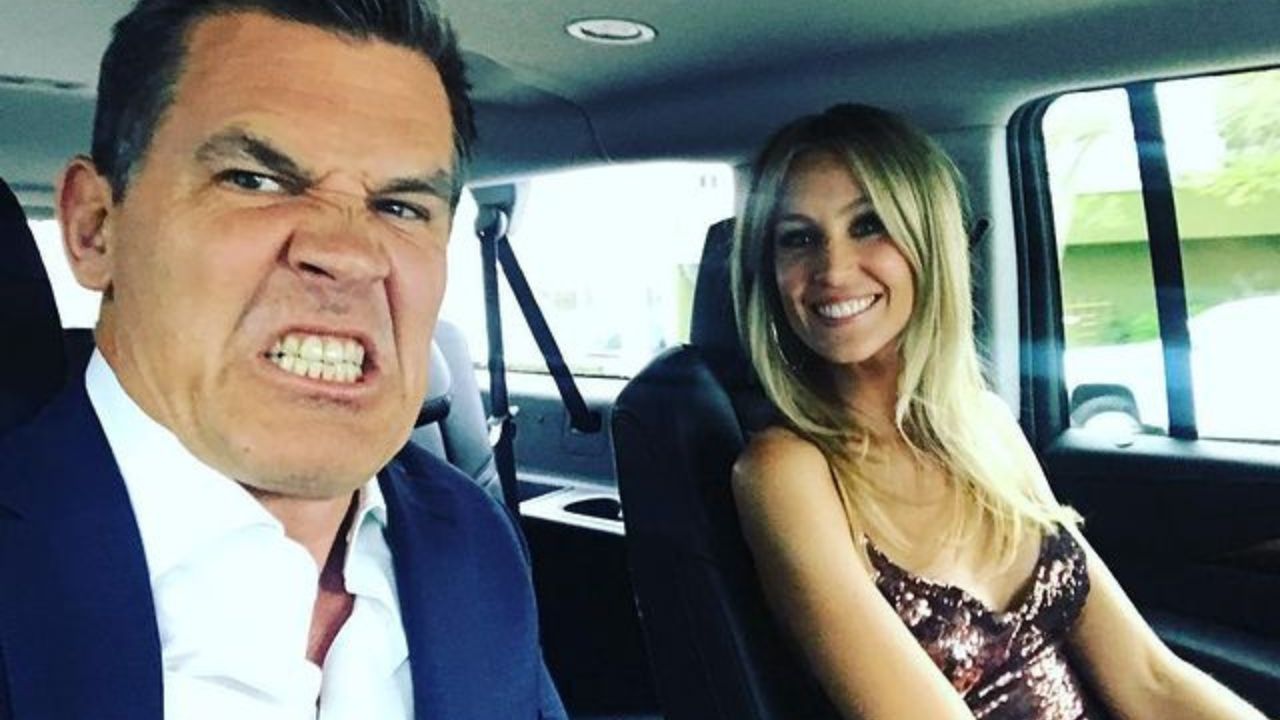 The actor brings out his creativity in all the roles he has played. He featured in various movies, including, True Grit, American gangster, and The Inherent Vice. He has been in Hollywood since the 80s though his career started to grow in the late 2000s when he adopted villainous characters. 
He was a major character in the blockbuster, Avengers, where he acted as Thanos, particularly in Avengers: Infinity War and Avengers: Endgame. There is no doubt that he has a busy life balancing between being a family man, who has been married to three incredible women. and his lucrative career as an actor.
Kathryn Boyd Brolin
Brolin is currently married to Kathryn Boyd Brolin. She happens to be his former assistant and a model. The couple started dating in 2013, and despite the vast age difference, they got married in 2016.
The mother of two has been a production assistant on various movies like The Watch, Everest, Oldboy, and Sin City: A Dame to Kill for. Her Instagram account states that she is signed to Atlanta Models and Talent.
She also owns a clothing brand known as MIDHEAVEN Denim, which seeks to provide "timeless staples to women who fall outside the average size-scale with an emphasis in fit, quality of fabric, and sustainability." She is the mother to the actor's two youngest children, Westlyn Reign Brolin, born in November 2018, and Chapel Grace, born in December 2020.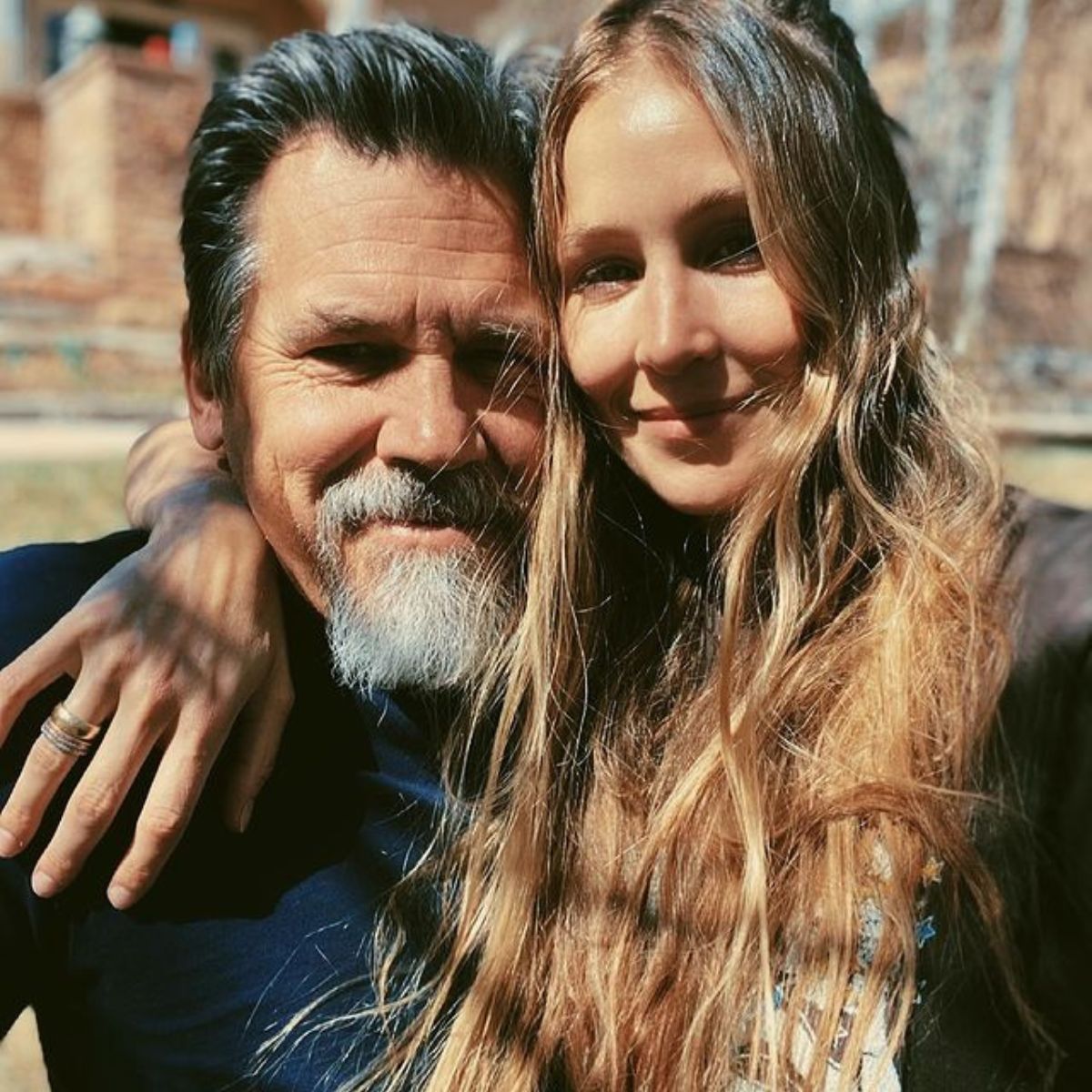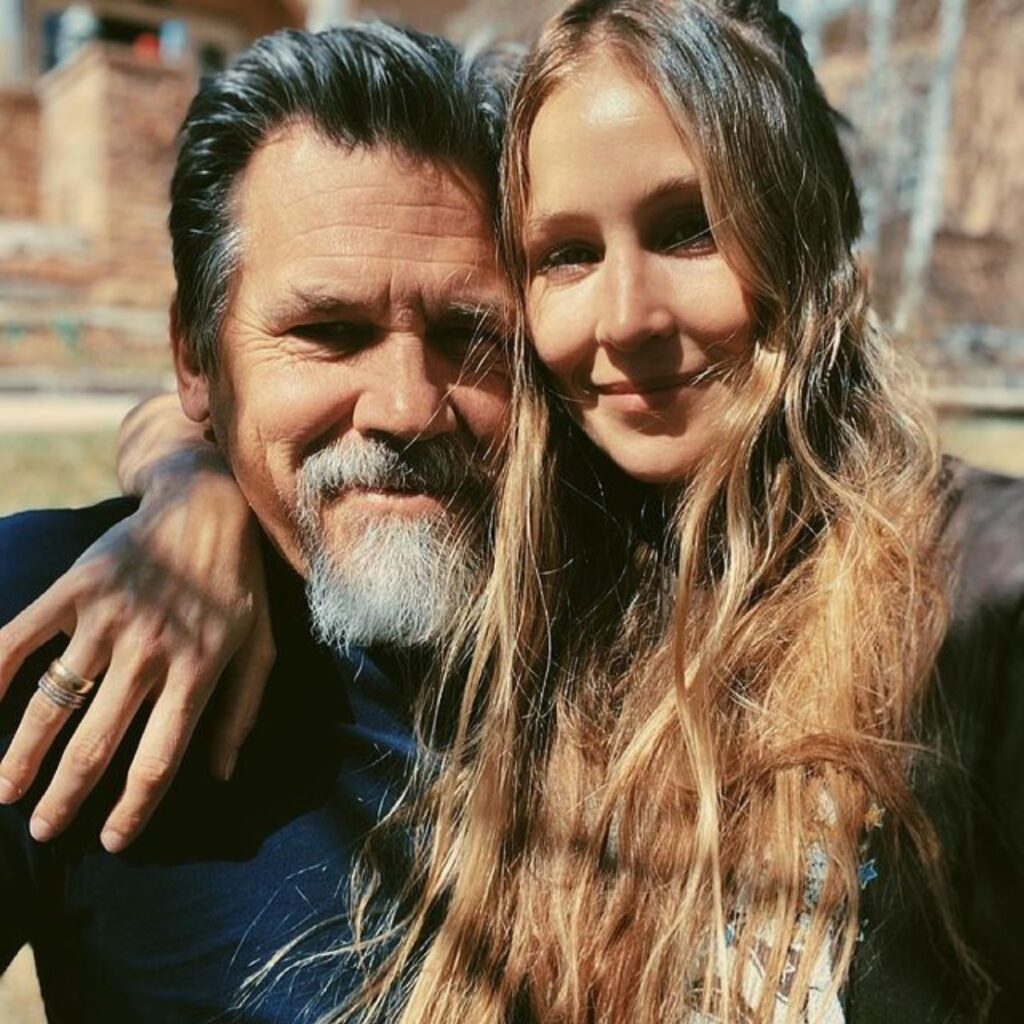 Kathryn announced to the world her second pregnancy through an Instagram photo that showed her bulging tummy.
During the 2020 December holidays, they welcomed a healthy baby girl, Chapel Grace. She was born on the evening of Christmas, and Kathryn wrote, "Our little Christmas evening angel." Brolin later explained the meaning of the child's name.
He said, "Everywhere we have traveled, the one place Kathryn and I always found great solace in were chapels. Not being particularly religious, but a God feeling inundating our lives, chapels have always been the sanctuaries where we felt most connectedly free to give thanks. Chapel Grace is, to us, a manifestation of that celestial feeling that was always felt as we meandered and knelt."
Before marrying his current wife, the actor had been in two other marriages.
Deborah Adair
His first marriage was to Deborah Adair, and it lasted between 1988 to 1994. She is famous for her role in Beverly Hills Cop II.
During their marriage, they had two children, Trevor and Eden, and both followed in their parent's footsteps to build a career in the entertainment industry. Trevor is a famous actor and producer, whereas Eden is an actress who has been featured in Yellowstone as Mia since 2018.
Diana Lane
After separating from Adair, the actor went on to marry actress and producer Diana Lane. She is famous for acting in the Outsiders, Inside Out, and Tuscan Sun.
Their marriage lasted for nine years, from 2004 to 2013, but their challenges resulted in them parting ways. In 2018, the actor talked about his former spouse while being interviewed by Entertainment Tonight.
He said that he loved her and enjoyed being a father figure to their child, but the marriage was not attainable. He got exhausted and started being resentful, leading to many challenges, and this made him feel bad that he lacked the mental ability or maturity to understand his situation then. 
The actor stated that he remains accountable for the mistakes in his marriage to Lane. Apart from being arrested for domestic violence-related offenses, he would later get apprehended twice, one for public intoxication and another for an altercation.
He said that 2013 was his most trying time, and he explained, "Well, it was another turning point. It made me think of a lot of things. My mom died when I was in my 20s. All the impact that had on me that I hadn't moved past; I was always such a momma's boy. But I realized that I was on a destructive path. I knew that I had to change and mature."