Alejandro Salomon is a Mexican-American entrepreneur. Many of you might know him through the name " Salomondrin." With an estimated net worth of about $30 million as of 2022, Salomondrin's claim to fame is his YouTube channel.
He has done it all, from real estate investments and movie productions to being the YouTube sensation in the car world.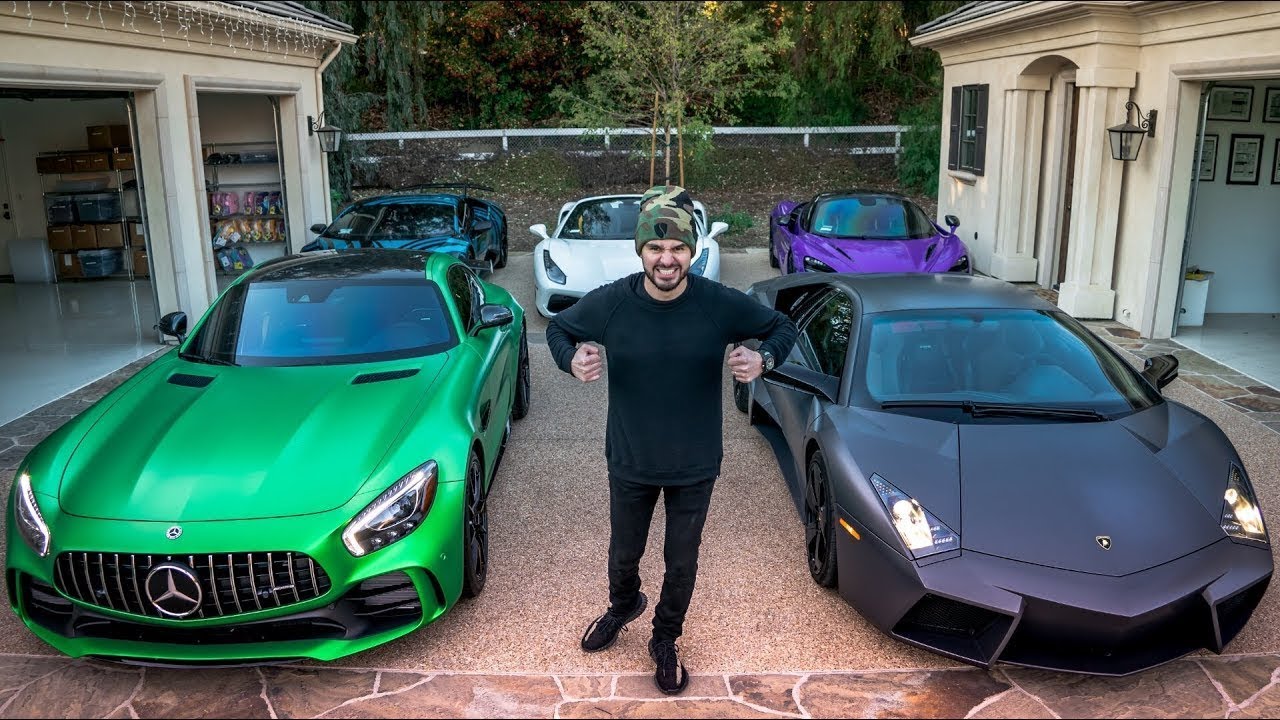 His channel titled "Salomondrin" has earned him immense popularity in the automotive arena. He has about one and half a million subscribers. Salomondrin is mainly about cars and real estate. Besides, he vlogs about his personal life regularly.
Talking about how he makes money, Salomondrin has many sources of income. He makes money through his lucrative ventures like The Helios Production and Salomon Investment. Another primary source of income is his YouTube channel, real estate, and various other investments.
This article will break down all his income sources, investments, and assets. Read along to know How Salomondrin makes his money.
Salomondrin's Sources of Income
Let's dive into Alejandro's sources of income.
Instagram and YouTube
Salomondrin rose to fame through his YouTube videos. He boasts about his car collection on his channel. Moreover, he talks about cars (and new ones that will drop soon) and vlogs his personal life from his daily routine to house tours of his immense high-dollar properties.
He has built a massive following alone. On Instagram, he has a whopping three million followers.
Real Estate
Real estate is where he makes most of his money.
While he makes some real estate investments under his company Salomon Investment Partners, his two lavish homes are the most notable personal real estate he has bought. One is in California's most expensive hidden hilly areas and the other in Austin, Texas.
He has quite a reasonable sum of money cloaked in his personal properties.
Salomon Investment Partners and Helios Production
He established Salomon Investment Partners, moved to Los Angeles, California, co-founded the motion pictures creation, and financed the company Helios Productions. Salomon administers production and development for Helios.
Hence, a significant source of income is Helios Production.
He has produced several movies, including Triple Dog, Godspeed, Slightly Single in L.A., Martial Science, A Mother's Rage, Zoe Gone, Raised by Wolves, Reaper, and Pocket Listing.
Alejandro does not limit himself in any way. He has done it all. Nonetheless, he has written and directed Martial Science that came out in 2013. In 2016 he wrote a mini-series, 'Let's talk about cars Yo!" He has also acted in several movies.
Through such creative ventures and projects, he keeps fulfilling his passion for movies and earns immensely from them.
Other Sources
Besides making engaging car videos, Alejandro does a lot. To bring in new and more cars in his video, he is involved in dealerships and car sales, which again is another source of income.
Moreover, he has merchandise out in the market, including clothing, watches, hats, and many more.
Salomondrin's Assets
Though he is not that vocal about his personal life and assets, we can see a glimpse of his most significant investments through his vlogs and videos.
He owns about 100 luxury cars and sports cars, contributing bulk to his net worth. Moreover, his car collection is the biggest among automotive YouTubers.
Besides, the real estate he holds is another significant asset. In some of his videos, he tours his lavish properties. His successful investments are an indication of his economic brilliance. He knows the current drifts in the economy.
His projects and social media accounts are also assets that make him gain more and lose less.
Salmondrin's Journey to Fame
Alejandro is one eager beaver. He started his journey from acting and producing short films. Salomon invested in his short film once and, believe it or not, lost $8000. However, instead of mourning over lost money, he got back up to involve himself in movie deals.
From there is where he acquired an insane amount of knowledge about finance, investments, and business.
Soon later, he began investing in real estate and sales which did the trick.
He immediately turned into producing films where he was responsible for spearheading contestants and utilizing connections in the finance area to make successful movies.
In his quest for doing something "not normal," he started his eponymous YouTube channel. The first fortunate car that got the chance to feature in his video was the Challenger Hellcat. Salomondrin's success lies in his vow to make something informative but entertaining.
With over a million subscribers now, Alejandro's net worth has skyrocketed to $30 million.
Alejandro established Salomon Investment Partners. He was one of the co-founders of Helios Production. Besides, Salomon has several companies dealing with technology, dairy, and entertainment.
Final Words
Alejandro is one genius person who lets his creative juices flow through his videos and productive ventures.
His assets make him earn quite a large amount of money. He is a multi-millionaire and is constantly growing his skill to manage and deal with money.
The bottom line is, Salomondrin makes smart investments, earns money, makes videos, gains more, and so on.