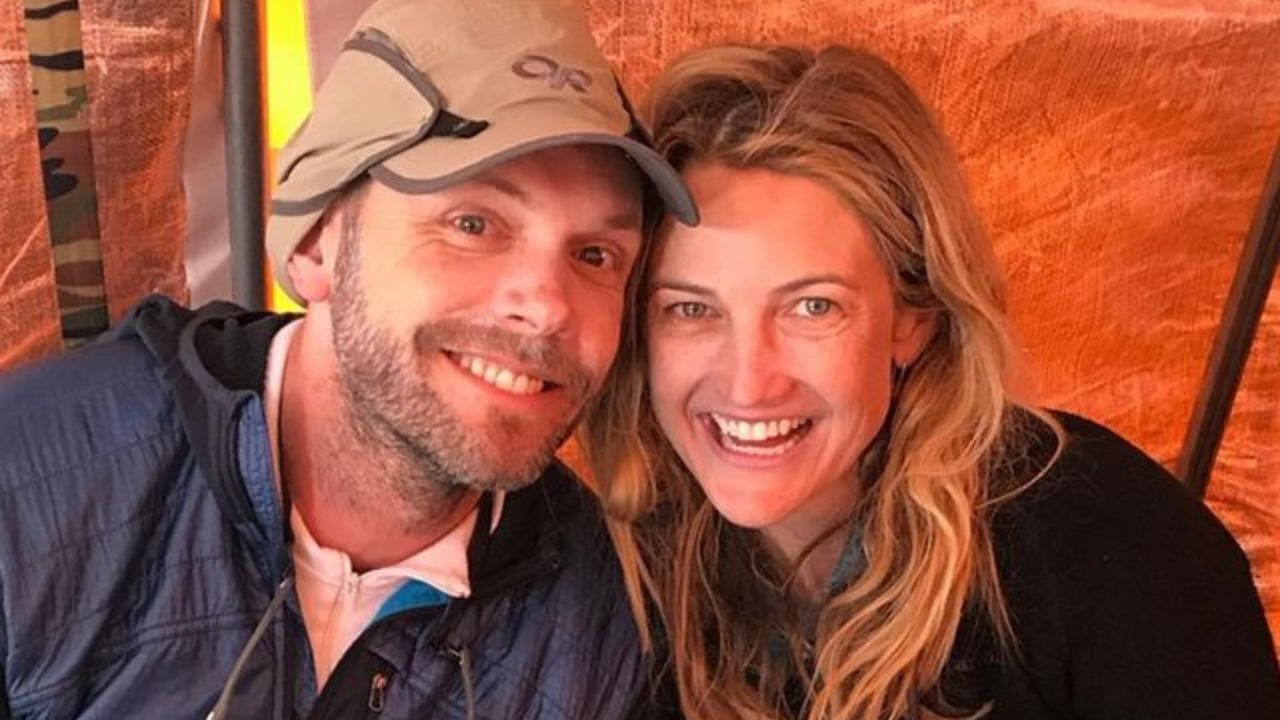 It is difficult for celebrities to stay hidden from the spotlight, but a couple that has succeeded in doing this despite being married for more than two decades is Joel McHale and his wife, Sarah Williams.
Who is Sarah Williams?
Sarah Williams is an American citizen born on August 10, 1970. She lost her father when she was just ten years old and this forced her mother to raise her and her sibling alone.
She always speaks highly about her mom for how hard she worked to ensure they had a fantastic childhood. Her mother currently has Alzheimer's. Not much is known about her previous and current profession, but according to McHale, she is a super mom who can do amazing stuff. The entertainer and his wife usually attend events together, so knowing how the two met would be worth it. 
How they met
Sarah and Joel first met when the entertainer had just completed his studies at the University of Washington. He instantly fell in love with her, and he went on to ask her out through a mutual friend.
The couple met in 1995 when they were still in their 20s. Joel once confessed that before meeting his future wife, he was unlucky when it came to love and thought that this would turn out the same that is why he approached her through a friend.
The friend was like, "I'll ask, but fat chance, buddy," McHale remembers. Sarah took the chance, and it seems the two started with a bang. They dated for a year before tying the knot in 1996 among friends and family. During their wedding, Williams was in her mother's old dress. 
In 2020, Williams posted various pictures from the wedding celebration as she was celebrating 24 years of marriage with her husband.
She said, "24 years ago @joelmchale and I did this. We were young and in love and probably naive, but I am so thankful we found each other and kept choosing each other. I love you!"
She went on to state that the dress was vintage since her mother wore it at her wedding in 1967 while the necklace was her late grandmother's. 
In 2021, on their 25th anniversary, Sara again shared an image from their wedding with the caption "🤍25🤍YEARS How is that even possible @joelmchale? All these years with you and I still find you funny…occasionally. You are the best partner in everything, except introversion. You aren't good at that at all, and yet you understand my need for silent retreats. I love you and am so grateful to be your wife. ❤️"
In 2022, she continued the tradition but this time she shared an image of two of them when they were young.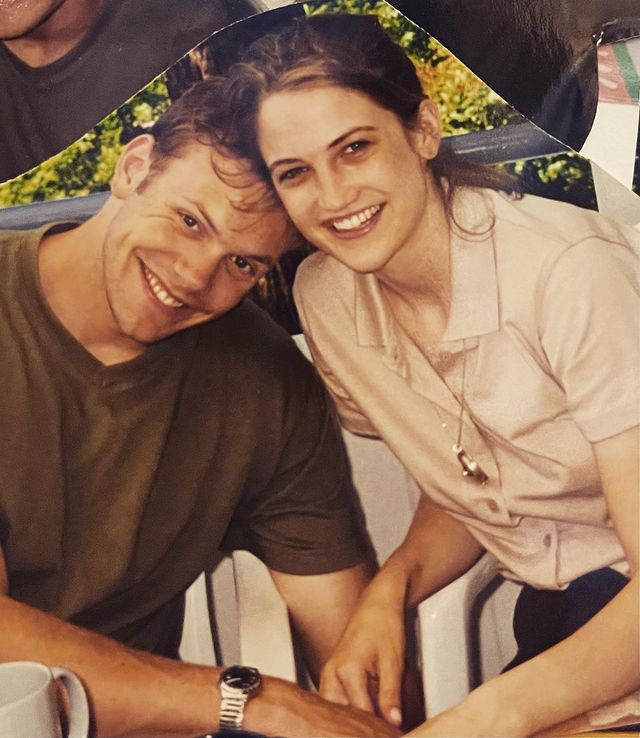 "Happy Anniversary @joelmchale. Thanks for being the best partner in love and life. I'm so glad I get to keep growing up with you. ❤️ – she wrote.
For anyone wondering how they succeeded to keep their marriage safe all these years McHale described his relationship with his wife on Reddit AMA. Joel explained that he always tries to move toward her, and not take her for granted.
"Because of my schedule, it's hard to be around as much as I want. But believe me, there are way more other people with bigger time constraints than I have. My number 1 goal is to spend as much time with my wife and kids as possible. That, and playing Call of Duty." – Joel McHale said.
Their Two Sons
The couple has two sons, and they share their home with three dogs and a rabbit. They are not so active on social media, though they share pictures of their time with their children and pets.
The couple encountered problems after their first child was born. McHale said, "He was born with two large holes in his heart. It was horrific; we couldn't believe it. But we just started dealing with it. There's nothing else you can do but proceed," he continued, "It was a dark tunnel, but we came out the other end. For other parents, it's a tunnel that never ends." One year before the entertainer was featured in Community, his wife had another child, Isaac. The couple has also suffered a miscarriage. 
They describe this as one of their most difficult moments and are thankful to Dr. Drew Pinsky for being with them during that time. The actor opened up on the situation and how they are forever indebted to the Loveline host.
"This is very personal, but my wife had a miscarriage, and we really consulted with him a lot," McHale told the US Weekly. "It was so strange and wonderful that this very famous TV doctor was like, 'Yeah, what's going on?' We're forever in debt to that man." The couple lives with their sons in Hollywood Hills, California.
McHale is an accomplished comedian and actor. Those who do not recognize his name will recognize his voice and face. He is famous for his role as Jeff Winger on NBC's Community and as a host on The Soup.
He has been consistent in the entertainment industry for more than two decades. He has also hosted the Tiger King's after-show special. The entertainer has many voice-overs, hosting events, guest appearances, and recurring roles.