Jason Priestley has been a common face on TV for a long time now. Away from his star life, the star has been married to Naomi Lowde for over 17 years now.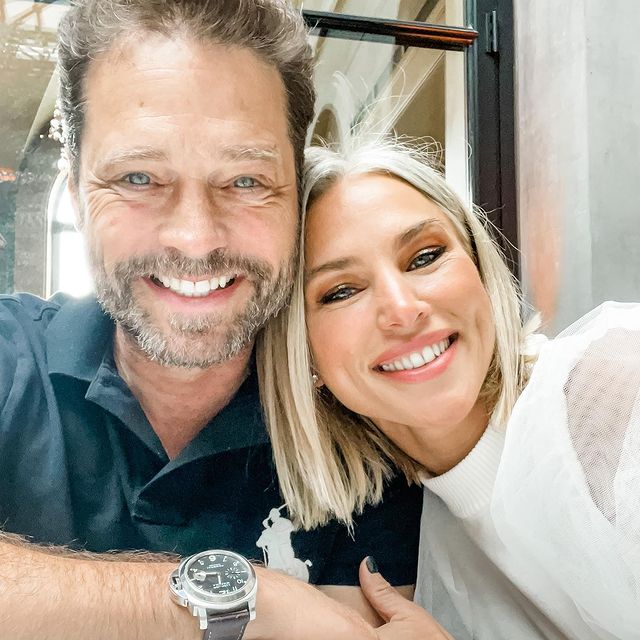 Yet, their fans are still in awe of how the two met and their love blossomed into a beautiful family.
Others are even seeking tips for a long-lasting relationship, given Jason and Naomi's success.
But every romantic story has to have a beginning. Many are also wondering how Jason and Naomi met. Are you one of them?
How Did Jason Priestley Meet His Wife Naomi Lowde
Jason Priestley met Naomi Lowde at a crosswalk as both waited for the light to turn. It was 2000, and Naomi had just graduated with a Bachelor of Arts in Fine Arts.
As Jason continued his stay in London, they quickly gelled, becoming an inseparable pair. When Priestley's job in London ended, Naomi decided to move back to New York with the actor.
As Jason's career involved much moving around, she had to keep close to him. Therefore, she decided to pursue her career as a makeup artist, which came with a lot of flexibility. She could travel anywhere and be near the love of her life.
As such, Naomi enrolled at The School of Makeup in Toronto, and some months later, she graduated.
Come May 14, 2005, the couple tied the knot in an elegant wedding with over 120 guests.
Talking about the wedding, the specialized makeup artist said, "We wanted a ceremony that would be beautiful and honest and very true to our hearts."
In part, the wedding was also a reunion fete for Jason's 90210 co-stars, such as Tori Spelling, Ian Ziering and Jennie Garth, who attended the ceremony.
The Building of a Family
So far, the couple has been married for over seventeen years and has two children, Ava and Dashiell.
They welcomed their first-born daughter Ava Veronica in 2005. Their son Dashiell was born later in 2007.
When asked what advice he would give to himself ten years ago with the experience he has amassed over time, Jason said, "So these last ten years have really been — the advice I would have given myself 10 years ago would be just to slow down and to enjoy every moment."
Over the years, the 53-year-old actor and director has never failed to participate in raising his children. Despite his tight schedule with work, the actor and director still find time to create memorable moments with his family.
His children have also been growing up so fast. Ava is now a teenager, and Dashiell is closing in fast!
As they continue to experience their families' lives, we can only wish Jason Priestley and Naomi Lowde the best in their endeavors.
Jason Priestley Ex-Wife
Jason Priestley has been married twice in his lifetime. He was married to makeup artist Ashlee Peterson for the first time before splitting after a short stint.
Jason and Ashlee agreed on a trial separation that annulled their marriage within the same year. That's when the actor married his current wife, Naomi Lowde.
Naomi Lowde's Career
After graduating from school with a degree in fine arts, Naomi sought to specialize in her career, which is also her talent.
She took up the career path of a makeup artist after graduating top of her class at The School of Makeup Art in Toronto.