The charming Canadian actor Dustin Milligan and beautiful Canadian Actress Amanda Crew are in a steady relationship for more than a decade.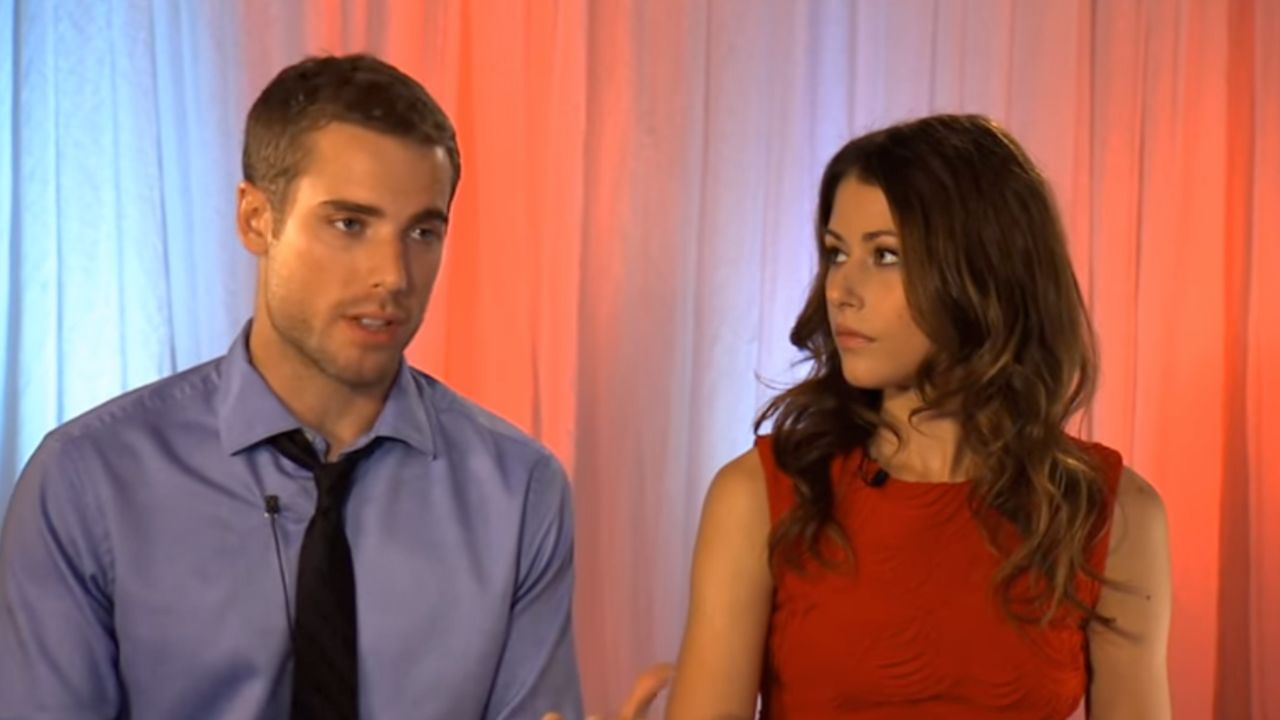 Even though they have been together since 2010, they are not giving out much information about their long relationship.
They can't hide everything from the public, so here are some facts about their relationship.
Are Dustin Milligan and Amanda Crew married?
Since they have been together for so long, their fans often assume that the two of them are married.
We can't blame them, that's normal to be expected.
Even after 12 years that they spent together, the couple still isn't ready to tie the knot.
However, the wedding can be expected anytime, because they did confirm that they are engaged at the moment.
It's clear that they are enjoying life together and trying to spend as much time together as they can before the kids and the commitments that marriage brings.
Right now they are too busy to plan anything because they are focused on their careers.
They don't have any children yet, but as they plan to be married they probably want to expand their family too.
As for now, they are happy with the two of them and their lovely dog.
Their romance began on a set
Both Dustin and Amanda came regularly to work and, one day left with much more.
Dustin Milligan and Amanda Crew met on a set for an indie drama titled "Repeaters".
The two clicked immediately and in October 2010, they started going out.
Even though they were together, it was unnoticeable as they were acting in the same film.
It was very tough to see them together apart from professional appearances, as they kept their relationship away from the paparazzi.
Apart from "Repeaters", Dustin and Amanda also starred together in HBO's popular series "Silicon Valley".
Even there, after years together, they kept the relationship hidden and pretended to solely be colleagues probably because their careers are so important to them.
The relationship between Dustin and Amanda is still an enigma even for the paparazzi since even they can't catch them together nowadays!
Previous relationships
To find a girlfriend on a set is not that uncommon, especially in Hollywood.
And as we know, finding a partner for good-looking actors like Dustin Milligan is even easier.
Dustin had only one more important relationship in his life apart from Amanda Crew that we know of.
He broke up with his previous girlfriend Jessica Stroup just a couple of months before he met Amanda.
So the romance on the set wasn't something new for Milligan because he met Stroop when they were filming the series "90210".
Other than that relationship, Dustin had only one more woman and that's his lovely Amanda Crew.
On the other hand, let's see who has Amanda dated in the past.
The 36-years-old actress is very wanted in the industry because of her unique look and professional acting skills.
She is best known for the series "Silicon Valley", where she starred with her fiance Dustin.
Same as the case with Dustin, there is not much information about Amanda's previous relationships, apart from her dating Clark Duke.
Even though there's not much information, Dustin and Amanda have a lot in common, so maybe that's the key to a long relationship!