Wentworth Miller has been off the public domain after his last appearance on the hit series Prison Break.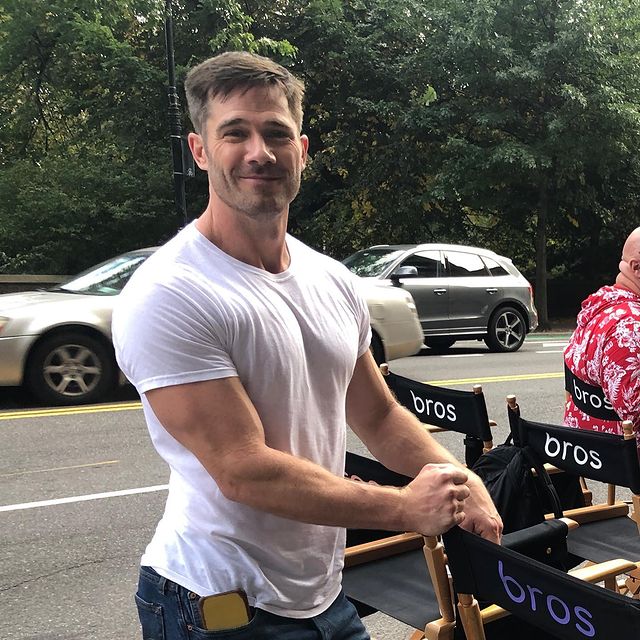 He rarely has anything going on his Instagram account, and he does not seem to be appearing in the headlines in the last few years.
An intriguing part of the actor's life is his dating life.
The actor has been linked with Luke Macfarlane several times. Who is he, and how did they meet?
Luke Macfarlane and Wentworth Miller
According to different sources, Wentworth and Macfarlane started seeing each other in 2007. This was six years before The Prison Break star made a public declaration that he was gay.
He confessed to being gay in a letter to the  St. Petersburg International Film Festival in Russia while declining an invite they sent him.
He stated, "As someone who has enjoyed visiting Russia in the past and can also claim a degree of Russian ancestry, it would make me happy to say yes," he wrote. "However, as a gay man, I must decline. I am deeply troubled by the current attitude toward and treatment of gay men and women by the Russian government."
He said the situation was unacceptable. He cannot in his conscience engage in a celebratory event hosted by a nation where those who are different are systematically prevented from accessing their basic right to love and live openly.
While being interviewed by Global and Mail, the actor confessed that he was gay. Luke Macfarlane is also an actor though the details of how they met are scanty due to a lack of credible sources. The two have always enjoyed each other's company.
Both are Secretive
The two are very secretive concerning matters to do with their relationship. They both stated that the news they were dating was rumors. According to credible sources, they started seeing each other in 2007, separated in early 2008, and it was a real relationship.
Macfarlane was asked, and he responded, "I don't know what will happen professionally, that is the fear, but I guess I can't really be concerned about what will happen because it's my truth. … There is this desire in L.A. to wonder who you are and what's been blaring for me for the last three years is how can I be most authentic to myself – so this is the first time I am speaking about it in this way." During the time they were rumored to be dating,
Macfarlane was seen together with Wentworth, causing the dating rumors, which were neither confirmed nor denied. They would separate again in 2018. As was expected, they never made a public statement.
Some feel that they may still be together. Luka was rumored to be in a relationship with T. R. Knight and Charlie David. On the other hand, Miller was rumored to be with Mar Liddell. It is not clear if they have dated.
Suppose there was information on whether they dated, it would be hard to know how they met and the duration they have been together.