Hayley Atwell first became known to the general public when she landed the role of Lady Elizabeth Foster in 2008 in the famous movie "The Duchess".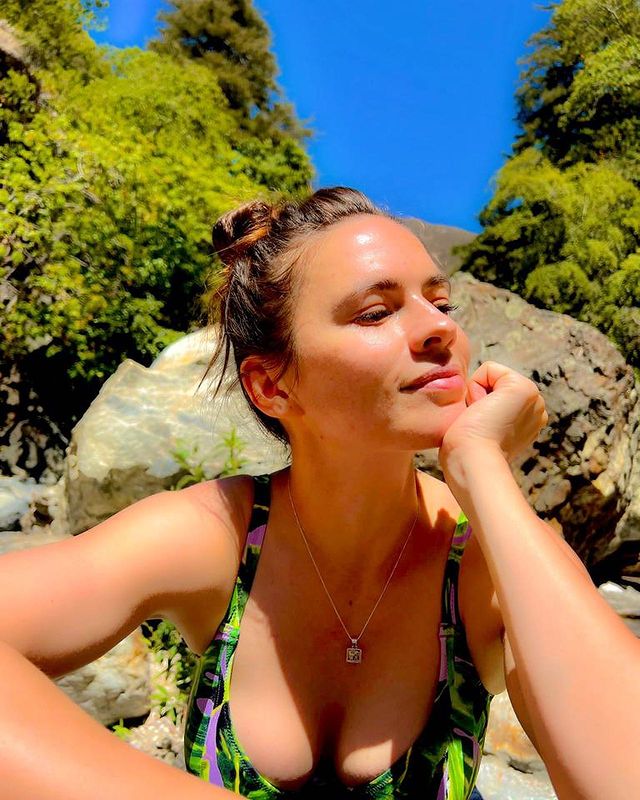 This movie not only brought her a nomination for the British Independent Film Award for Best Supporting Actress, but also a ton of male admirers.
We do know about some of her Hollywood 'flings', but has Hayley Atwell settled down since then and has she found a husband? 
Does Hayley Atwell Have a Husband?
No, Hayley is not married.
Despite her talent, brilliant sense of humor, and good looks, Hayley Atwell never had the chance to tie a knot with that special someone. 
However, even though she never married, Hayley has been in more than a couple of high-profile relationships throughout her life.
Believe it or not, Hayley was apparently in an off-the-books relationship with her "Mission: Impossible" co-star, Tom Cruise.
But they were quick enough to deny everything.
List of Hayley Atwell's Boyfriends
Below you can find everything about Hayley Atwell's love life…
Evan Jones
Although their relationship lasted only for about a year, from 2014 to 2015, they still managed to leave everyone speechless everywhere they went.
Evan Jones is an American model and musician.
Their first public appearance occurred at the 2014 Laurence Olivier Awards. Hayley is nine years older than Evan, but it never seemed like that was slowing them down.
These two also appeared together on the cover of Hunger magazine in their "Might Blighty" edition.
It was good while it lasted! In 2015, Hayley posted on Instagram that she and Evan broke up.
Nothing dramatic happened, Hayley just had to move to L.A. because she was in the middle of Agent Carter filming.
Paul Wilson
Before she met Evan, Hayley and Paul Wilson dated from 2012 to 2013.
Paul Wilson is a famous Scottish musician and a member of the Northern Irish rock band "Show Patrol." The cool thing about him is that he plays the guitar with his left hand and his preferred guitar is a black Rickenbacker.
These two were spotted holding hands and kissing in Dublin back in 2012. In the picture, they both wore casual clothes and they seemed like they were having a good time.
Their relationship also lasted for about a year before they called it quits. The reasons behind the split are unknown.
Gabriel Bisset-Smith
The relationship between Hayley and Gabriel Bisset-Smith lasted from 2009 to 2012 and this was Hayley's first publicly known relationship.
Gabriel Bisset-Smith is a screenwriter known for working on the Chanel 4 drama "Skins." Apparently, these two got acquainted at drama school.
Before they decided to date these two were long-time friends of seven years. Sadly, little to no information is available about their relationship and considering how private Hayley is when it comes to her life, we are not surprised.
But, even though these two were friends for seven years before they got into a romantic relationship that lasted for three years, they decided to break up.
Therefore, even 10 years of knowing one another didn't help them to stay together!
Is Hayley Atwell Currently Dating Anyone?
The latest news suggests that Hayley Atwell is currently dating the famous music producer Ned Wolfgang Kelly.
However, neither of them really confirmed the rumors.
We are yet to see whether Ned will turn out to be the special one Hayley decides to step on the aisle with.