In a world in which every third couple ends up in a divorce, actor Gany Sinise and his wife Moira Harris have been successful at keeping their 40-years-long marriage happy and healthy.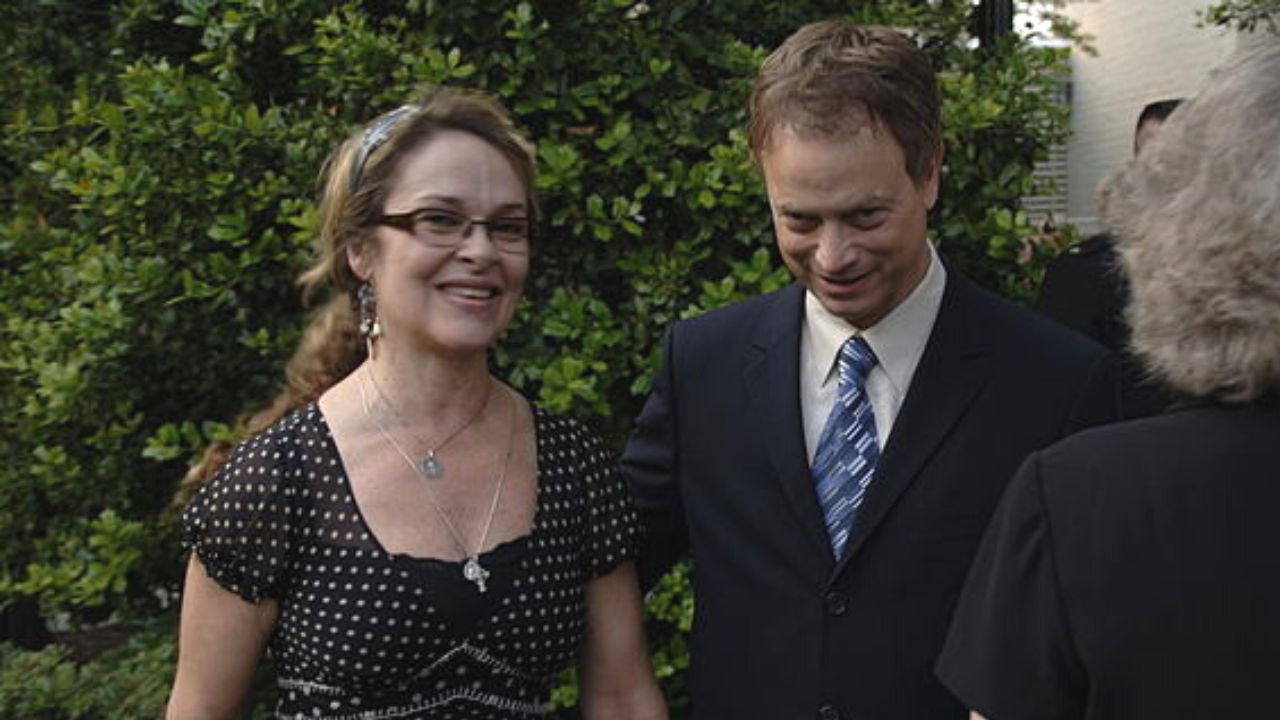 Read on to find out about Moira Harris, the gorgeous wife of the famous 'Forest Gump' and 'CSI: NY' actor.
Gary Sinise and Wife Moira Harris' Relationship
Flashback to the late 1970s, when Moira Harris was attending Illinois State University as she pursued her career in acting.
In the same small town, Gary Sinise was only 18 years old and decided to start a theatre production with his friends.
Moira made her very first steps in the acting industry through theatre shows, so this is how the couple met!
Gary and Moira officially started dating back in 1975 and decided to tie the knot in 1981.
They have been blessed with three wonderful kids, and are still praised daily for the great example of marriage that they put out there.
Gary and Moira's children
Moira gave birth to their firstborn baby in 1988, a wonderful girl named Sophie Sinise.
Just a couple of years later, the happy couple welcomed their second baby, a boy named McCanna Anthony Sinise back in 1990, who's now an actor himself, as well as a successful producer and composer.
And just two years later, they expanded their family one more time as they welcomed another girl Elle, who is now in a band with her dad.
Cool, right?
Moira Harris' acting career
Despite being active in the acting industry from 1986 to 2003, Moira has had several amazing performances.
She's been praised for her performance as Linda in the 1987 TV series titled "The Equalizer", as well as her roles in movies such as "Of Mice and Men", "Miles from Home", "Breakdown", and "Tall Tale".
Gary Sinise Foundation
"While we can never do enough for our defenders and their loved ones, we can always do a little more", states Gary Sinise on his foundation's website.
The actor and the former soldier/veteran took it upon himself and his life partner Moira Harris to honor America's first responders and veterans.
In order to do that, he founded Gary Sinise Foundation in 2011, with the goal to give something back to those who put their lives on the line every day.
His wife Moira has been by his side from the very beginning, helping him in the foundation and being his support.
Marriage longevity tips from Gary Sinise
Gary Sinise made many of his fans cry-laugh as he explained the secret behind his long marriage with Moira.
'The secret is to have a sense of humor', the actor said.
'My wife has a lovely Irish-spirited personality. She makes me laugh every day', Sinise added in his interview for Parade.