Netflix's 'Wednesday' Outshines 'Stranger Things' As Fans Share Unpopular Opinions.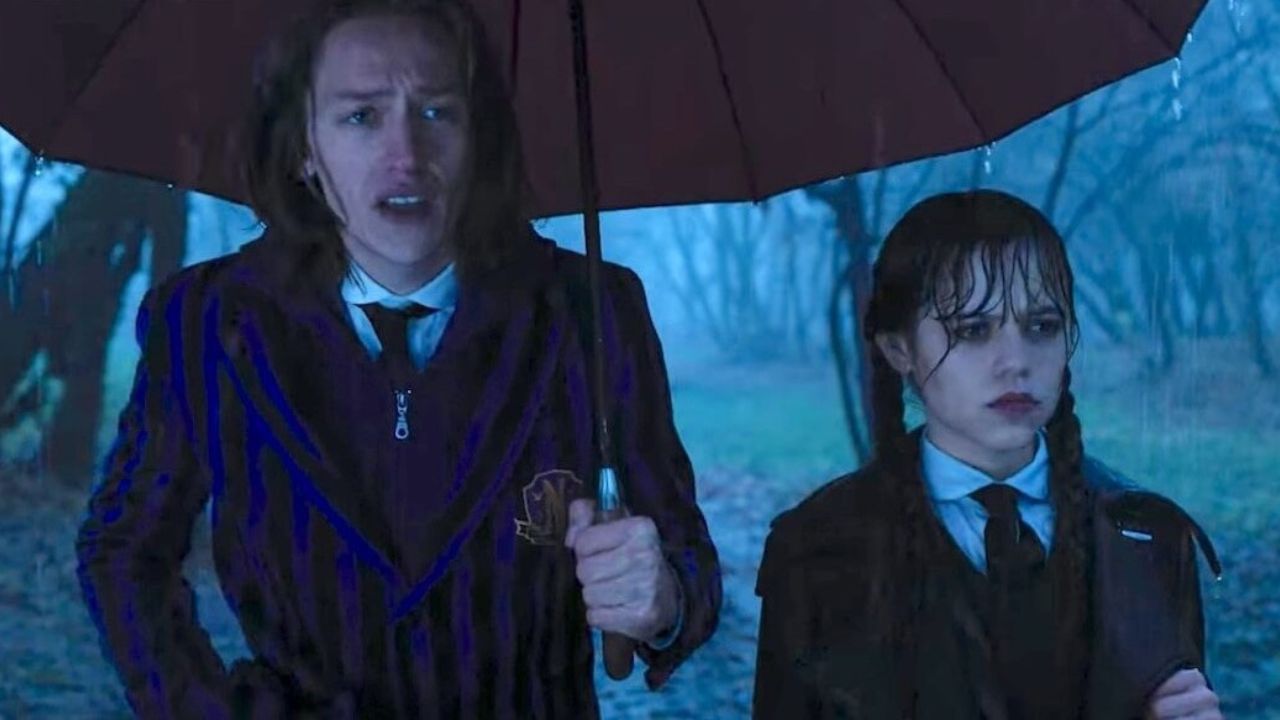 Let's talk about something that's been buzzing on Netflix recently. No, it's not another 'Stranger Things' season (although we love it too), but a fresh entrant that's taken the streaming giant by storm: 'Wednesday.'
You heard it right! The series 'Wednesday,' inspired by the iconic character Wednesday Addams, has catapulted itself past 'Stranger Things 4' to become the most-watched English-language series on Netflix ever!
MORE: Jenna Ortega Accepted 'Wednesday' Role Only Because of Tim Burton
We're talking about a whopping 252.1 million views! Yes, you read that number correctly. Poor 'Stranger Things 4' is left trailing behind with "only" 140.7 million views.
How's that for a plot twist, huh?
To put this in perspective, the other shows rounding out Netflix's top five most popular English-language series are 'Dahmer: Monster: The Jeffrey Dahmer Story' with 115.6 million views, 'Bridgerton' season 1 at 113.3 million views, and 'The Queen's Gambit' pulling in 112.8 million views. 'Squid Game,' however, is still the reigning champ with a mighty 265.2 million views. You win some, you lose some.
Now, as with every major pop culture event, opinions are flying wilder than Cousin Itt's hair. Some fans have taken to social media to share their hot takes.
The stalker doesn't matter.

That's my hot take, it's a nothingburger that will be resolved in the first episode with very little effort. I don't think the writers put literally any thought or planning into it. It was just something thrown in at the very last minute for fans to speculate over. Not even a red herring, just a red trout flopping on the dock to try give us something to talk about in the wait for S2.
One user wrote about the stalker subplot, saying it was a "nothingburger" that will be resolved easily in the second season. Apparently, it was just a red trout flopping on the dock (their words, not ours).
Meanwhile, another fan pointed out that if Enid Sinclair's (Weems) role wasn't portrayed by the fantastic Gwendolyn Christie, fans might not have warmed up to her.
If Weems wasn't portrayed by an already-beloved actress like Gwendolyn Christie, no fans (or at least very few fans) would have liked her.
She gaslit a child under her care about the brutal murder that child witnessed, to the point that she paraded around pretending to be the dead kid to fully convince everyone it never happened. She even had a conversation as the dead kid with Wednesday in which she denied everything that Wednesday saw happen, even as Wednesday (unwittingly, since she thought she was talking to Rowan) confessed to her that she had nearly been murdered by Rowan. And to top it all off, she did this knowing full well by this point that Wednesday is a psychic, which have canonically been established as being more susceptible to mental instability. She convinced everyone, including the local sheriff and Wednesday's therapist, that she was lying or insane.
Weems sucked. Gwendolyn Christie played her very well and was thoroughly entertaining, but the character was still a sucky person who never redeemed herself.
They had a point. Weems did some pretty questionable stuff in the series, including gaslighting a child under her care.
Gwendolyn Christie, you're a treasure, but your character? Not so much.
And then, there's Xavier (played by Percy Hynes White). Oh, Xavier. One user didn't hold back their feelings about him.
Described as a "terrible and bland character," whose only characteristics seem to be his infatuation for Wednesday, his art, and an allegedly "stupid man bun." Ouch.
Xavier sucks and is a terrible and bland character. I think he would have been a better character if his key characterizations wasn't simp for Wednesday, does art and have a stupid man bun. Also a lot of fanfics characteristize him as a gay character and honestly think that's would have been an improvement.
With a second season in the works, 'Wednesday' is all set to continue enchanting viewers, one spooky episode at a time. Stay tuned for more Addams Family antics in season two, and remember, if you have any hot takes, share them. That's what makes watching TV shows in the digital age so much fun!