There are Chads and Gigachads, but there's only one Ernest Khalimov, the real person behind Gigachad meme.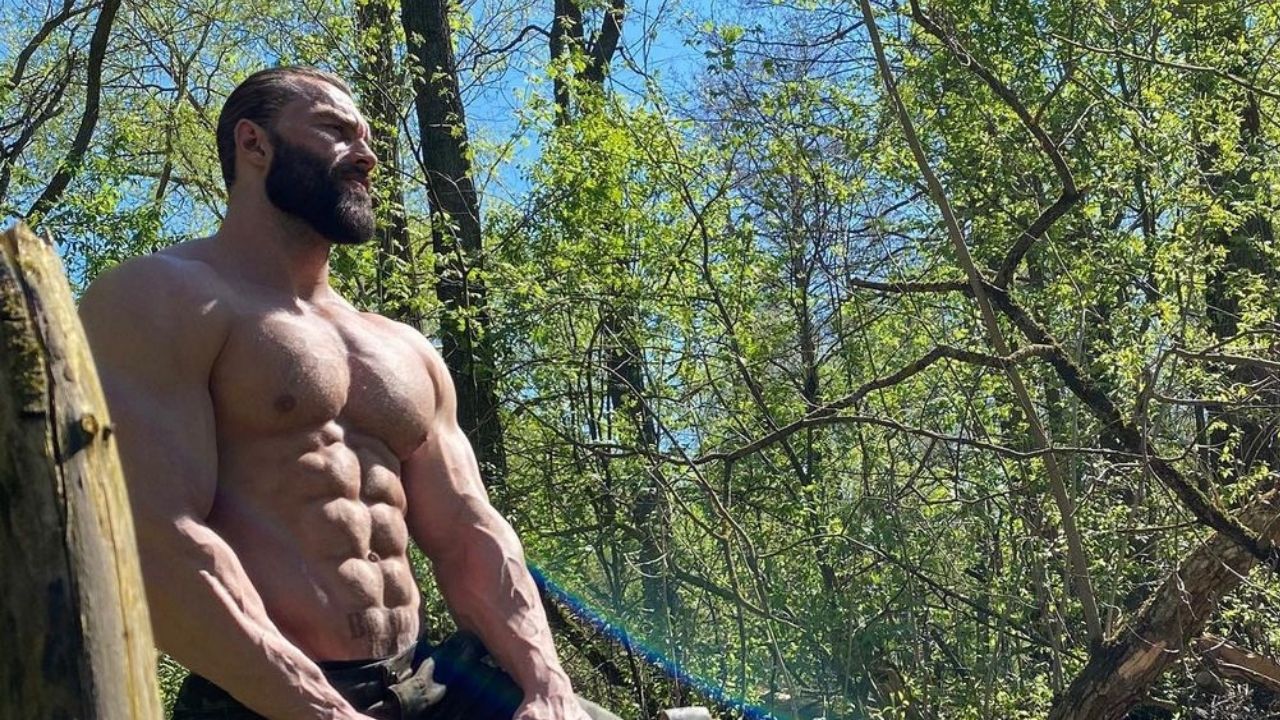 Gigachad's real name is Ernest Khalimov. He does exist and you can find him on Instagram where he shares real-life pictures of himself. His handle is berlin.1969.
Who is Ernest Khalimov?
If you mention Gigachad, many people will connect it to Ernest. But he is not so popular beyond his name. His meme is more popular than himself.
Ernest Khalimov lives in Russia, though most people associate him with having a Turkish background. Some people also believe he's from Azerbaijan.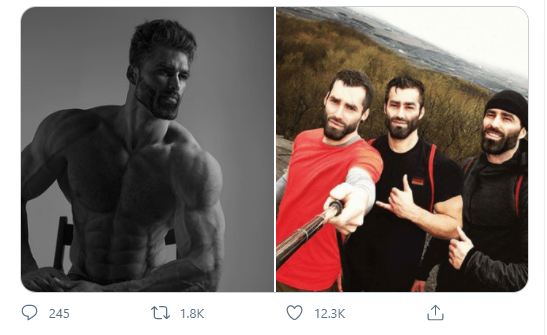 Is GigaChad a Real Person?
Ernest's memes have been the topic of discussion since his photo surfaced three years ago, which showed his perfect physical physique.
Many have wondered how someone could be so perfect.
He's arguably the manliest of all men, some claim. But is he real beyond the memes?
While you may think Ernest's images are being photoshopped to exaggerate his physique, then you are about to change your mind.
He is a model for the 'Sleek and tears' company
When you go to the Sleek and Tears Instagram page, run by Krista Sudmalis, you will see the Gigachad model, Ernest Khalimov.
Krista takes pictures of bodybuilders, and Ernest is at the forefront of some of these pictures.
Besides, his original Instagram account is tagged in all these pictures.
Why is he not as popular as his memes?
It's only normal to think of any person with such a physique being popular, mostly when his memes have already made his introduction.
But Ernest is still behind the curtains to many. Why is this so?
According to this Youtube video, Ernest is not up for any marketing.
He keeps a low profile and doesn't cooperate with any person with a marketing idea.
The video reveals that he has a manager, but apparently, he is not interested in getting paid for marketing.
More doubts
Turning down sponsorship because "he does not cooperate with anyone" has raised even more doubts.
People have found even more reasons to believe the GigaChad is just the artistic work of Krista Sudmalis.
Besides, the fact that they are just images and no videos of him raises more questions.
Ernest may be real, but there is little information to prove this. However, many believe that the Chad of all Chads is just a person's perfect image.
Car Accident Rumors
On April 26/27 many questionable news sites reported that Giga Chad had a car accident.
Looking at his official berlin.1969 Instagram profile as well as on Sleek and Tears Instagram page (an account that made him famous) we couldn't see anything unusual.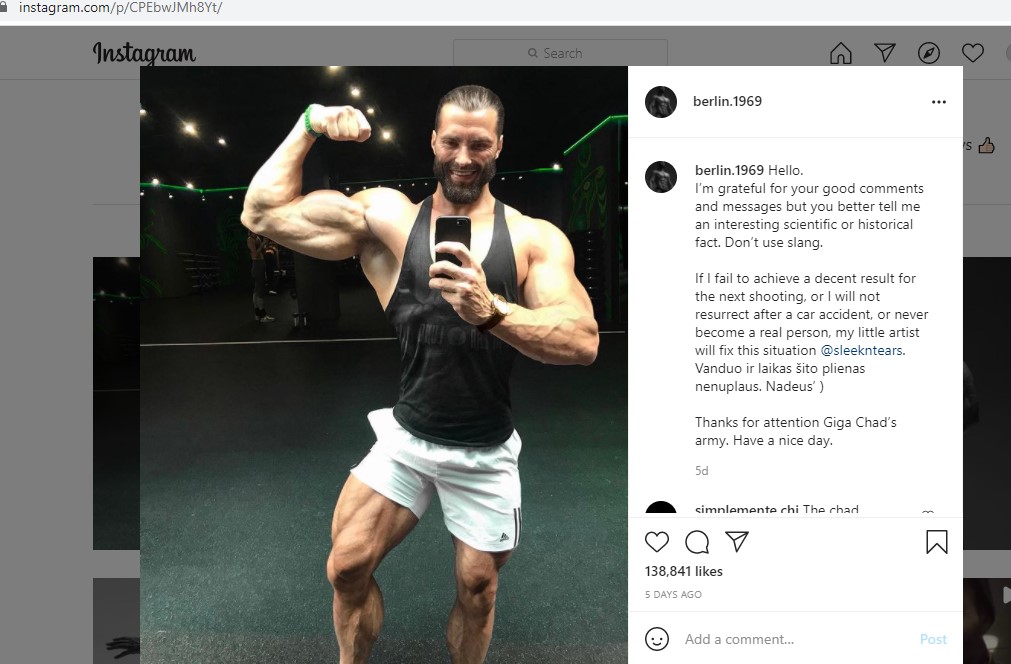 On May 20 he posted on his Instagram where you can see him without photoshop confirming that there was no car accident. The best thing about this post? It was written in the Lithuanian language.
In October 2022, Ernest Khalimov reached 1 million followers on Instagram.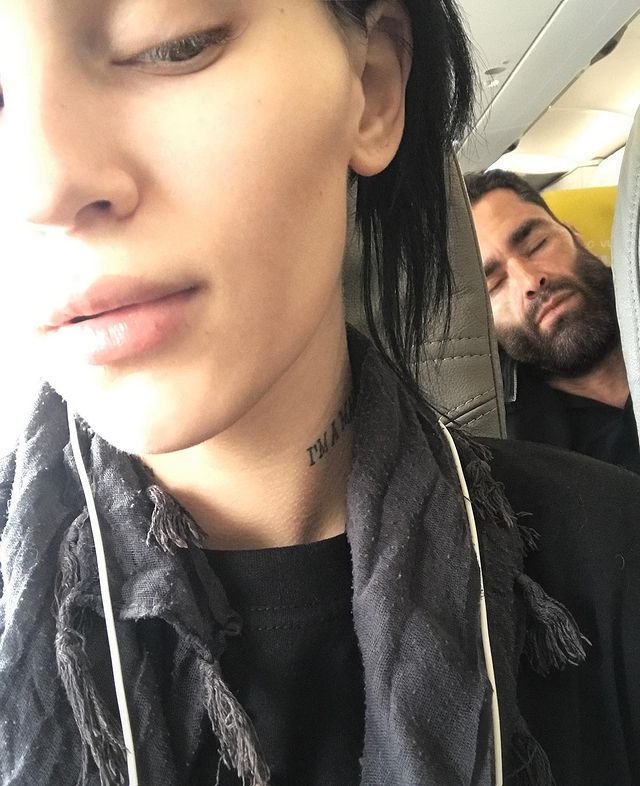 "Even if you are a little weird or completely crazy, don't hesitate someone will find it interesting. Thanks for one million. Have a great weekend to all of you.
#sleekntears" – he captioned.