Emmy Rossum's portrayal of Fiona Gallagher in "Shameless" is the performance that put her on the map in Hollywood.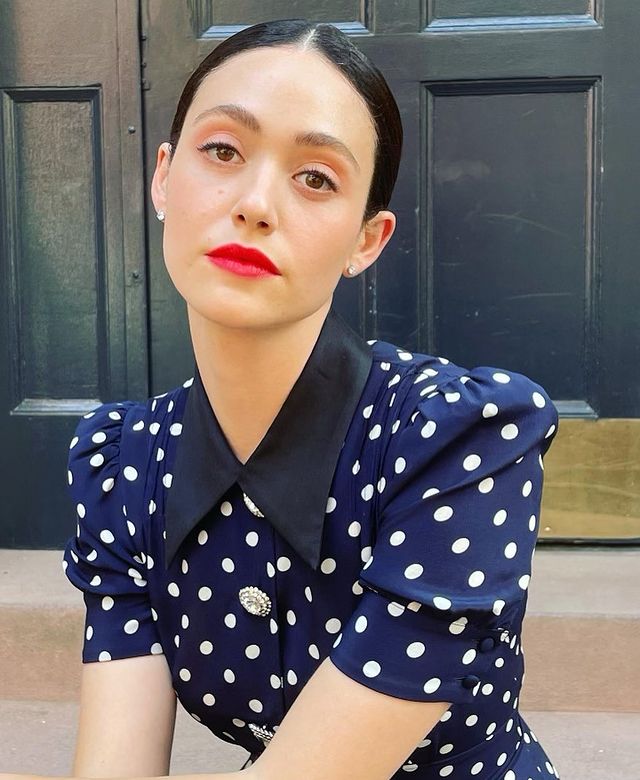 She played a hard-working teenager that often took several jobs at once to support her family since her alcoholic father wasn't really of much help.
At one point in the series, we see Fiona making some serious money when she got into the real estate business.
But interestingly, unlike Fiona, Emmy Rossum grew up rich and only amassed her wealth with the acting gigs.
In this article, we'll take a closer look into Emmy's early life and upbringing and see just how rich the "Shameless" actress was growing up.
Did Emmy Rossum Grow Up Rich?
Emmy Rossum had quite an amazing childhood with plenty of ups and very few downs.
She grew up in Manhattan, and for most people, that sole piece of information is enough to determine if she grew up wealthy or not.
Private schools, high-profile family friends, luxurious events… these are just some of the things that came quite normal for young Emmy.
At a very young age, Emmy showed great promise for singing as she had an amazing voice and vocal capabilities.
When she was just seven, she landed the spot at the prestigious Metropolitan Opera after singing "Happy Birthday" in all 12 keys. Her director, Elena Doria, welcomed her to the Metropolitan Opera Children's Chorus.
Emmy stayed there for five full years and she performed in over 20 operas. She sang in six languages, in operas such as "Turandot," "A Midsummer Night's Dream," "La Bohème," and many more, appearing alongside some great names like Luciano Pavarotti and Placido Domingo.
When the time came, Emmy started going to a private school, The Spence School in Manhattan, but she dropped out shortly after to pursue a career in acting and singing.
This turned out to be the right move once she landed the role in Clint Eastwood's "Mystic River."
Emmy finished her high school education 'from home,' graduating from an online program by Stanford University's Education Program for Gifted Youth at the age of just 15.
Growing up as an only child with a single parent can be tricky sometimes and Emmy's life wasn't short of nannies.
Her mother had a rule when it comes to nannies, only middle-aged established women would be considered.
Emmy often says how she learned so much from these women and the thing she will always remember is that, if you want something badly enough, mountains can be moved.
Overall, while Emmy's childhood did suffer due to an absent father, there were no issues finance-wise.
How Rich is Emmy Rossum Now?
Emmy Rossum grew up rich, but she managed to increase her net worth over the years by landing high-profile roles. As of 2022, Emmy Rossum has a staggering net worth of approximately $12 million.
She earned this money from various gigs as a singer, actress, and director. But the largest portion of her wealth comes from her role as Fiona in the popular TV show "Shameless" where she stayed for nine full seasons.
Apart from acting, Emmy also made money from her two published albums. Her first album "Inside Out" came out in 2007 and her second album under Warner Bros. Records, "Sentimental Journey," was published in 2013.