Unlike his most famous character, Doctor Who, David Tennant can't alter his reality and visit parallel universes.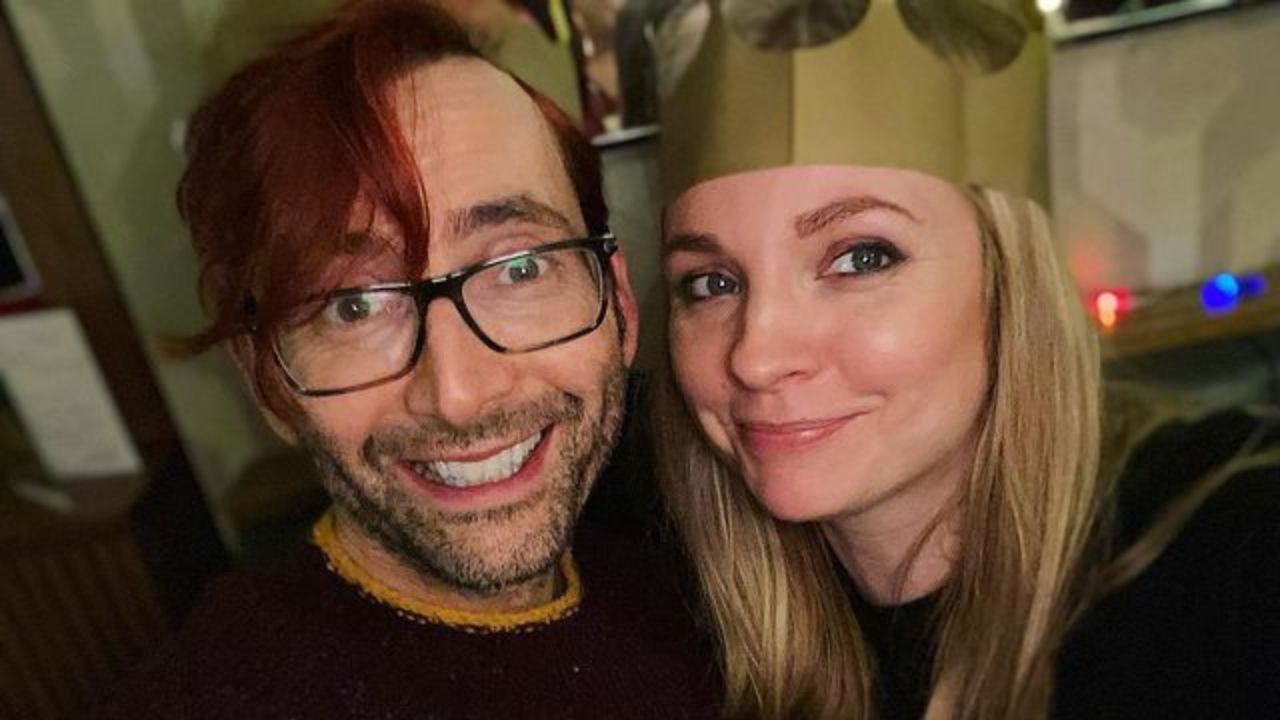 But he doesn't have to – his wife Georgia Tennant makes living on earth worthwhile for the actor.
All jokes aside, David and Georgia have been happily married for over a decade now with no indications of slowing down anytime soon.
Here's what we know about the Doctor's wife.
Who is Georgia Tennant?
Georgia Elizabeth Tennant is a British actress and producer born in West London on December 25, 1984.
David's wife is the daughter of famous actors, Peter Moffett and Sandra Dickinson. Georgia attended St Edward's School in Oxford, but she never pursued further education.
She started her career at the age of 15 in the 1999 British drama series "Peak Practice," portraying Nicki Davey.
After her debut, Georgia continued in the right direction landing roles in television dramas, such as "Like Father Like Son" and "Where the Hearth Is."
Georgia was lucky enough to have the opportunity to appear alongside her father in a couple of British TV shows, such as "Fear, Stress & Anger" and "The Last Detective."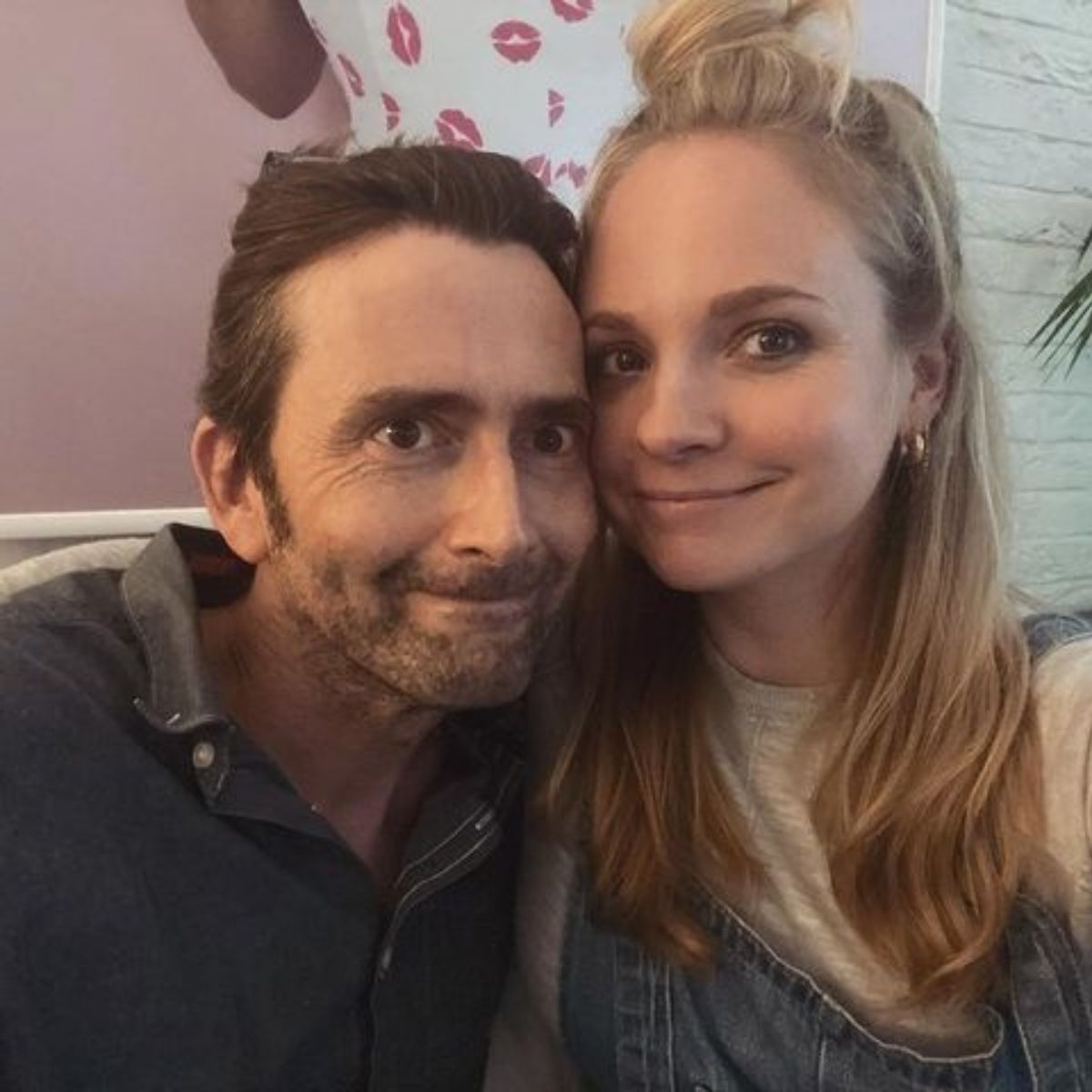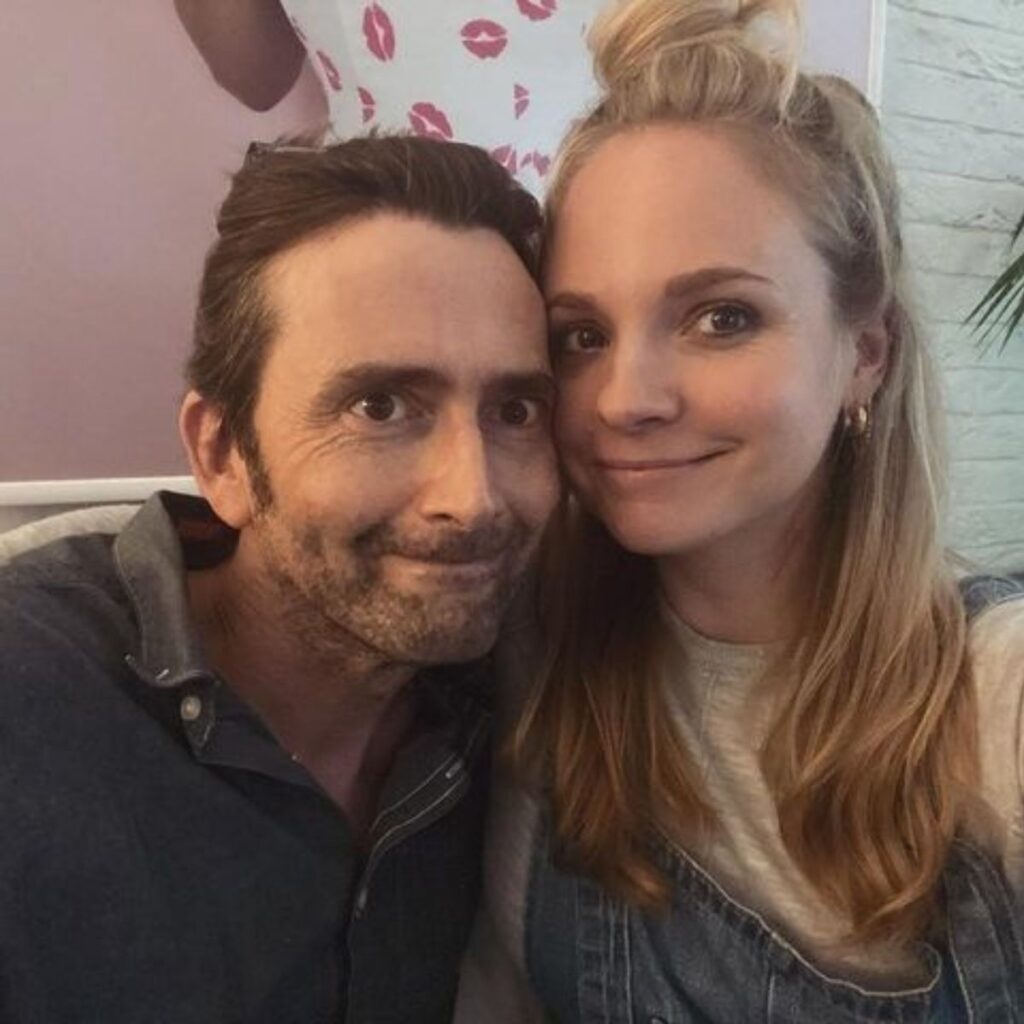 The popular British actress even starred alongside her then-future husband in an episode of "Doctor Who." Funny thing is that Georgia's husband was the tenth Doctor and her father was the fifth.
Throughout her career, Georgia starred in over 25 Television Series, some most notable ones are "Merlin," "The Sandman," "White Van Man," "My Family," and "Spooks: Code 9."
Georgia's theatrical debut was back in 2007 when she appeared in "Total Eclipse," portraying Mathilde Verlaine. The play was held at London's Menier Chocolate Factory.
Apart from her stage debut, Georgia appeared in two more plays. In 2010 she portrayed Leila in "Hens" held at Riverside Studios and in 2012 she appeared in "What the Butler Say," portraying Geraldine Barclay. The play was held at The Vaudeville Theatre.
Georgia tried herself as a producer as well and she has a couple of interesting projects under her belt. She produced the "Doctor Who" homage anniversary webcast "The Five(ish) Doctors Reboot."
Her second project as a producer was in 2013 when she produced and appeared in a short film "96 Ways to Say I Love You."
Her husband, David Tennant, co-starred in the short film. The film's debut was in 2015 at the London Independent Film Festival.
Georgia is a well-respected producer and apart from the above-named projects, she also produced the comedy film "You, Me and Him," the six-part comedy "Staged," and her husband's podcast series" David Tennant Does a Podcast With."
David and Georgia have five beautiful children together, but only four are actually David's. While at the age of 17, Georgia was in a brief relationship with an unnamed boy, which resulted in her becoming pregnant.
Her firstborn son is named Ty Tennant and you might already know him because he is also an actor. He appeared in the 2022 HBO fantasy series "House of the Dragon," portraying a young Aegon II Targaryen.
Georgia is also a charitable person and she's a patron of "Straight Talking." The charity is there to educate young people about teenage pregnancy.