Beverly Hills Cop 4 Welcomes Back Bronson Pinchot in a Blast from the Past.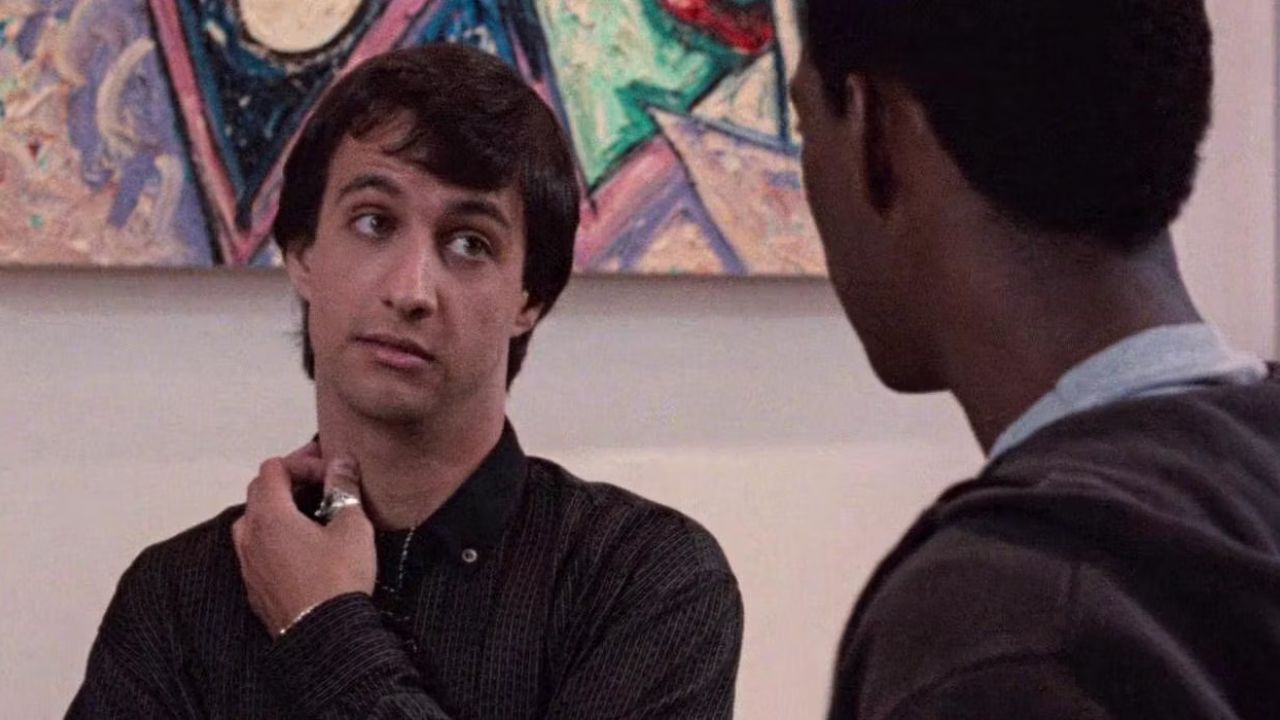 In a moment of cinematic nostalgia, Bronson Pinchot, best known for his role as Serge in the Beverly Hills Cop franchise, will reunite with his co-stars in the upcoming fourth instalment, Beverly Hills Cop: Axel Foley. A beloved part of the iconic comedy franchise, Pinchot's flamboyant character left a memorable mark on audiences and will undoubtedly add a rich layer of nostalgia to the highly anticipated sequel.
Eddie Murphy will step back into his famous role as the freewheeling Detroit detective Axel Foley, joining forces with his original Beverly Hills Cop co-stars Judge Reinhold, John Ashton, and Paul Reiser. This reunion of original cast members, alongside Pinchot's confirmed return, has fans eagerly waiting for what promises to be a trip down memory lane.
Bronson Pinchot, whose Serge character appeared in both the 1984 original film and the 1994 John Landis-directed Beverly Hills Cop III, has been missing from the screen for some time, making his return all the more exciting. He's remembered for his flamboyant character, Serge, whose unique charm and vibrant energy were highlights in the earlier films.
READ MORE: Liam Neeson Turned Down James Bond Due to Wife's Unyielding Condition: 'Marry Me, But Forget About 007'
Since its inception, the Beverly Hills Cop franchise has proven to be a blockbuster hit. The original Beverly Hills Cop, directed by Martin Brest and released in 1984, became a massive success, grossing over $316 million worldwide against a budget of $15 million. This success was followed by Beverly Hills Cop II in 1987, which grossed over $300 million worldwide, and Beverly Hills Cop III in 1994, albeit less successful, still managing to gross over $119 million globally.
These films' impressive earnings have made the franchise one of the most successful comedy series in film history, and they have left an indelible mark on popular culture. The fourth installment's announcement, along with the return of its original stars, suggests that Beverly Hills Cop: Axel Foley aims to replicate the earlier films' success.
The forthcoming sequel is currently under production in California, directed by Australian filmmaker Mark Molloy. As the series prepares to delight a new generation of fans on Netflix, the reunion of Murphy, Reinhold, Ashton, Reiser, and now Pinchot, is an exciting prospect for long-time followers of the franchise.