Brad Pitt wanted to quit filming 'Interview with the Vampire,' but he would have had to pay $40M to do so.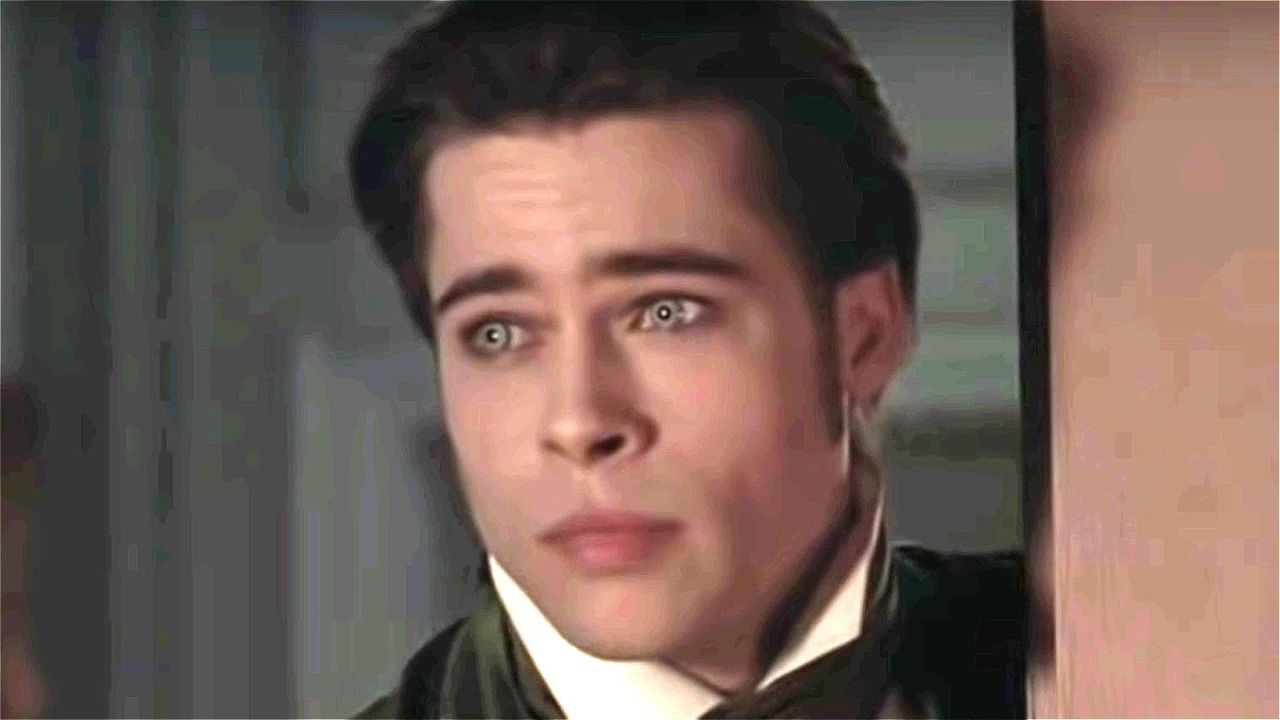 "Interview with the Vampire" (1994), based on Anne Rice's bestselling novel, was a commercial and critical success that earned two Oscar nominations and launched Kirsten Dunst's career. However, the journey to success was not smooth for its lead actor, Brad Pitt, who faced several challenges during filming, even considering buying himself out of the project.
A $40 Million Exit Clause
Brad Pitt's discontent with the filming experience was largely due to the dark and gloomy atmosphere in London, where the movie was shot during the dead of winter. The filming took place at Pinewood Studios, a renowned institution where numerous James Bond films had been produced. The studio, lacking windows and devoid of any refurbishment for decades, contributed to a disheartening ambiance. Pitt described the experience, saying, "You leave for work in the dark — you go into this cauldron, this mausoleum — and then you come out, and it's dark."
The dismal conditions eventually took their toll on Pitt, leading him to question his commitment to the project. He recalled, "I'm telling you, one day it broke me. It was like, 'Life's too short for this quality of life.'" Desperate for a way out, Pitt reached out to his friend, producer David Geffen, who had recently visited the set. He asked Geffen, "David, I can't do this anymore. I can't do it. What will it cost me to get out?"
Geffen replied calmly, "Forty million dollars." The staggering sum served as a reality check for Pitt, effectively alleviating his anxiety. He decided to persevere, stating, "I've got to man up and ride this through, and that's what I'm going to do."
Another twist in the movie's production involved River Phoenix, who was initially cast to play the role of the interviewer. Sadly, Phoenix passed away just a few days before he was due to start shooting. Christian Slater stepped in to take on the role, paying tribute to the late actor.
See: Will Smith Rejected Neo Role in 'The Matrix' for 'Wild Wild West' Adventure
Controversial Brad Pitt and Kirsten Dunst's On-Screen Kiss
The controversial on-screen kiss between Brad Pitt and a then-11-year-old Kirsten Dunst stirred discussions about the appropriateness of such scenes involving young actors. Dunst, who played the role of vampire child Claudia, had to share a kiss with Pitt, who played the vampire Louis. Reflecting on the experience, Dunst found it to be quite uncomfortable.
In an interview, Dunst said, "That was the worst thing I did and also having obviously to kiss Brad Pitt at that point. I was a little girl, and he was like a brother to me, and it was very weird even though it was a peck. I was very not into it." Dunst also had to deal with another challenging scene where she had to bite the neck of an actor who was sweating heavily.
After wrapping up the filming of "Interview with the Vampire," Dunst spoke to Entertainment Tonight, reiterating her distaste for the kissing scene. She said, "I hated [the kiss] so much because Brad was like my older brother on set, and it's kind of like kissing your brother. It's weird because he's an older guy, and I had to kiss him on the lips, so it was gross."
Despite the challenges faced by Brad Pitt during the filming of "Interview with the Vampire," the movie went on to achieve great success, earning critical acclaim and launching the career of a young Kirsten Dunst.