If you are a person of faith or you just enjoy movies that revolve around faith, then Christian movies are probably your cup of tea.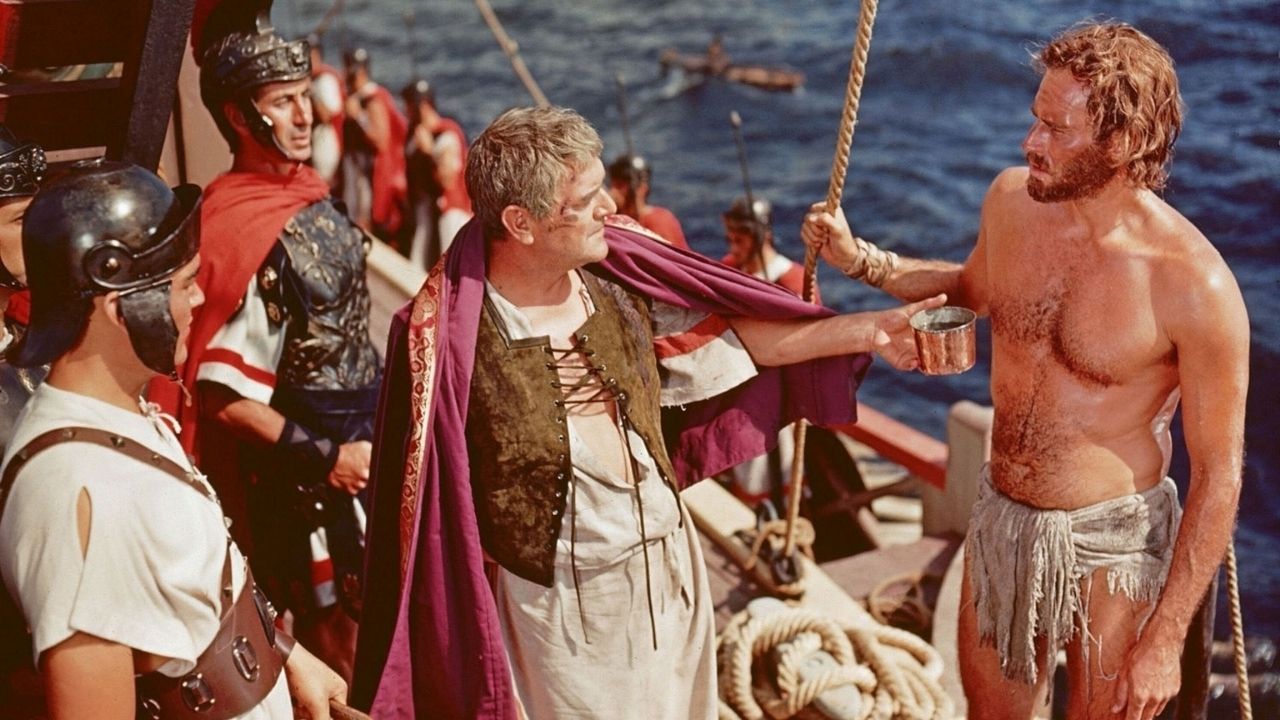 From the early beginnings of Hollywood, Christian dramas were always appealing to viewers, and filming them has become quite a tradition.
HBO has a variety of good quality Christian movies that you can choose from and here we have thoroughly selected the best ones for you to enjoy.
Best Christian Movies on HBO Max
Doubt (2008)
This great drama is one of the best works of John Patrick Shanley. The movie is based on a 2004 stage play "Doubt: A Parable," for which he won a Pulitzer Prize and a Tony Award.
The story is cantered in a Catholic elementary school St. Nicholas led by Sister Aloysius. The drama starts when Sister James notices that Father Flynn might be obsessed with Donald Miller, the school's only African-American student.
This Christian movie was a huge success, making almost $51 million at the box office with a $20 million budget. Many famous names also appear in the movie such as Meryl Streep, Amy Adams, Philip Seymour Hoffman, and Viola Davis.
Mea Maxima Culpa: Silence in the House of God (2012)
This documentary film is about the abuse of power in the Catholic Church.
The story follows documentary filmmaker Alex Gibney as he tries to better understand the details of abuse with the help of four deaf men.
These men open up about a priest that abused them in the mid-1960s.
Actors such as Jamey Sheridan, Chris Cooper, Ethan Hawke, and John Slattery provided the voice of the deaf interviewees.
RELATED STORY

10 Best Christian Movies On Hulu
Life of Pi (2012)
"Life of Pi" is an award-winning adventure drama film from 2012 that featured actors such as Suraj Sharma, Irrfan Khan, Tabu, and Rafe Spall.
The movie was nominated for three Golden Globe Awards and at the 85th Academy Awards, it had eleven nominations. It ended up winning one Golden Globe Award for Best Original Score.
RECEOMMENDED

Is Life of Pi a True Story?
This story follows the journey of Pi, whose father named him after a famous swimming pool in France and to avoid bullying, he accepted the nickname Pi.
The young boy was raised in a Hindu family and later, he is introduced to Christianity and Islam. The boy decides to follow all three religions.
Ben-Hur (1959)
Ben-Hur is one of the legendary movies from our past. This American religious epic film follows the journey of a Jewish prince Judah Ben-Hur and the love of his life, Esther.
Later the plot expands as Judah gets reunited with his childhood friend Messala a commander of the Fortress of Antonia.
Difference of opinion occurs between these two friends as Judah refuses to betray his faith and deliver some rebels to the Fortress of Antonia.
This movie was such as success that it became the second-highest-grossing film in history at that time.
Ben-Hur holds the record for most Academy Awards won. It won 11 Academy Awards, including Best Picture, Best Director, Best Actor in a Leading Role, and Best Actor in a Supporting Role, amongst everything else.
In 2004 the National Film Preservation Board selected Ben-Hur for its cultural, historical, and aesthetical significance to be preserved by the National Film Registry of the Library of Congress.
The Shack (2012)
The Shack" is a faith-based drama that tells the story of Mack Phillips (Sam Worthington), a grieving father who experiences a crisis of faith after the tragic loss of his youngest daughter, Missy.
When the family goes on a camping trip, Missy is abducted, and evidence of her possible murder is found in an abandoned shack deep in the Oregon wilderness.
Following the tragedy, Mack is consumed by depression, anger, and doubt, which strains his relationships with his wife, Nan (Radha Mitchell), and their remaining children.
One day, Mack receives a mysterious letter inviting him to return to the shack, where the letter's author promises answers to his questions and a chance at healing. Though he initially suspects the letter is a cruel prank, Mack decides to go to the shack, driven by a desire for closure and understanding.
Upon arriving at the shack, Mack encounters three enigmatic strangers who reveal themselves as manifestations of the Holy Trinity: Papa (Octavia Spencer), representing God; Jesus (Aviv Alush); and Sarayu (Sumire Matsubara), representing the Holy Spirit.
Through his time with these spiritual beings, Mack is guided through a journey of self-discovery, forgiveness, and spiritual healing, ultimately allowing him to find peace and regain his faith.
The film adaptation of "The Shack" explores themes of faith, forgiveness, and the nature of God's love. It is a deeply emotional and thought-provoking story that encourages viewers to reflect on their own beliefs and personal experiences.
While the film has received mixed reviews, it has resonated with many viewers who appreciate its exploration of faith and its message of hope in the face of loss and suffering.