Over the last 20 years, we've seen Owen Wilson and Ben Stiller push the comedy limits to the next level with their on-set friendship.
We can easily put both of them among the best comedy actors ever.
Since the two have been seen in almost 15 movies together so far, let's see if they're as close off-set as they are on the filming set.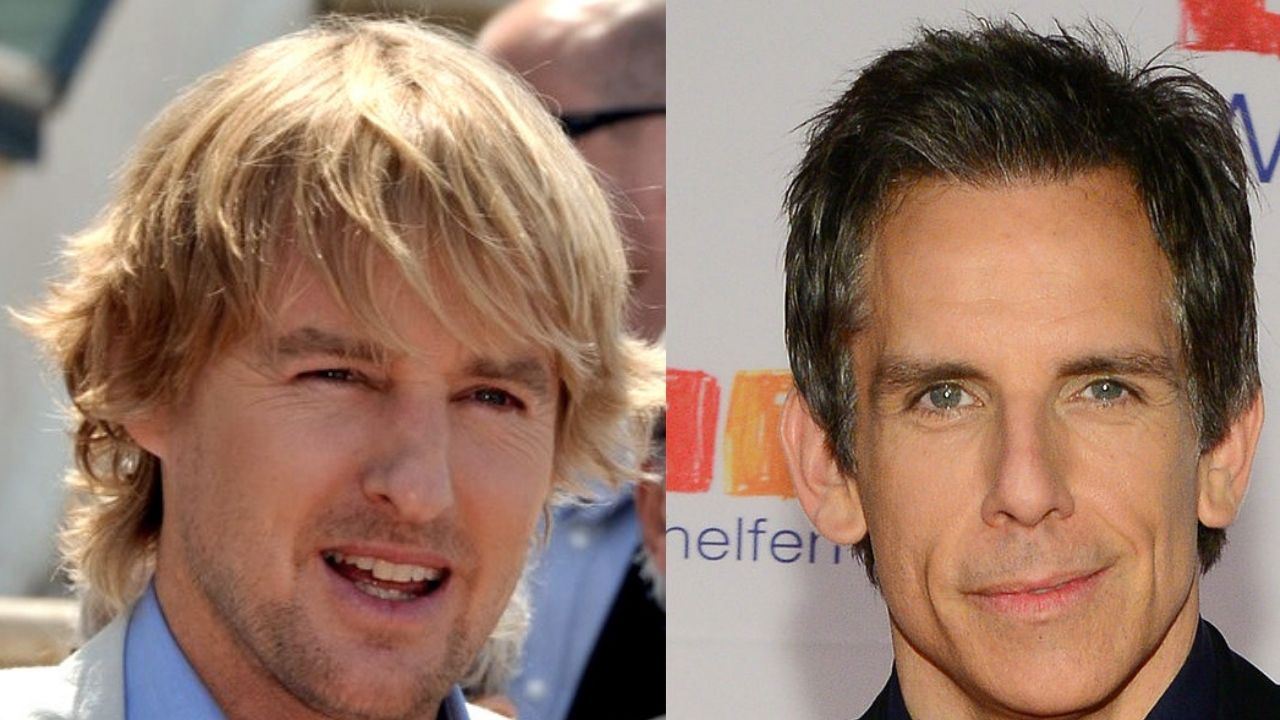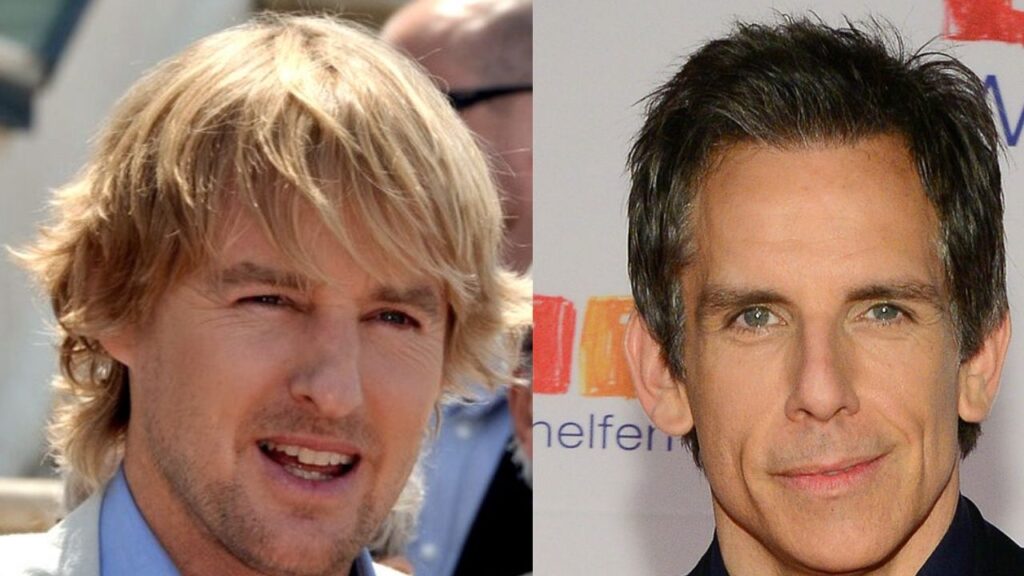 Owen Wilson and Ben Stiller in Hollywood
Owen Wilson and Ben Stiller have appeared in almost 15 comedy movies so far, and here are some of the highlights of their co-starring career.
The "Frat Pack", as they're often referred to, had their debut appearance together in the 1996 movie called "The Cable Guy".
Owen and Ben soon co-starred in the movie "Permanent Midnight" from 1998.
From 2000 to 2005, they were also the main characters in movies "Meet the Parents", its sequel "Meet the Fockers", as well as "The Royal Tenenbaums" from 2001, and "Starsky & Hutch" from 2004.
Stiller also called his friend Owen Wilson to co-star with himself in his own movie "Zoolander", as well as in the sequel "Zoolander 2".
And don't even try to convince us you didn't laugh-cry while watching them in "Night at the Museum"!
RECOMMENDED:

What Happened To Owen Wilson's Nose?
Are they close friends in real life?
Good news!
As great as their characters get on, it seems that there is a solid, sincere friendship between the actors themselves, as well.
Wilson and Ben Stiller have appeared together in numerous movies so far, so the two have known each other for over 20 years.
However, their "friendship" started briefly before the filming of their first collaboration"The Cable Guy".
Owen spoke openly about the start of their friendship, saying Ben wrote him a really nice letter explaining how he loves Owen's portrayals in movies.
Ben also expressed his wish to collaborate with Wilson in the future, and that soon became true!
Ever since Owen received that wonderful letter, we've been able to watch their friendship grow throughout the years.
Stuller was also there for his friend after Owen was hospitalized.
It seems Wilson had a really rough time in his private life, which affected his physical and mental health.
Wilson says their friendship dynamic is very similar to their on-set friendship.
Owen Wilson's career
Owen Wilson started his acting career in 1996, after appearing in his debut films "Bottle Rocket" and "The Cable Guy".
From 2000 to 2020, Wilson has collected more than 50 portrayals in his career, so let's highlight some of them.
Of course, first we need to mention his collaborations with Jackie Chan – "Shanghai Noon" and "Shanghai Knights", which we all adored when we were younger.
Additionally, he's had an amazing on-set chemistry with his colleague and buddy Ben Stiller, including "Zoolander", "Night at the Museum", "Meet the Parents", as well as the hilarious movie "Starsky and Hutch".
From 2010 to 2020, Wilson had minor and major roles in movies such as "Are You Here", "The Grand Budapest Hotel", "Zoolander 2", and "Wonder".
He also gave voice to Lighting McQueen in the animated movie series "Cars".
Who is Ben Stiller?
The 56-year-old actor from New York, Ben Stiller, decided to become an actor all the way back in the 1986 debut film "The House of Blue Leaves".
He even started his own comedy show on MTV in 1990, but it didn't last long. However, the hilarious comedian continued to make us laugh through acting.
From 2000 to 2010, we empathize with Ben's portrayal of a man who gets married and now has to endure his wife's family in "Meet the Parents", and "Meet the Fockers".
Ben also appeared in movies such as "The Secret Life of Walter Mitty", "Greenberg", and "Tropic Thunder".
Another big appearance of Ben Stiller was in the movie "Starsky and Hutch", where he co-starred with his best friend Owen Wilson.
In 2001 and 2016, Ben released the movies "Zoolander" and "Zoolander 2", which he had directed.
In 2018, Stiller wrote and directed a mini-series called "Escape at Dannemora", Dannemora being a prison with very high-level security.