Jesse Eisenberg and Kristen Stewart are among the most peculiar superstars in Hollywood, and this may be why the two seem to have a close relationship.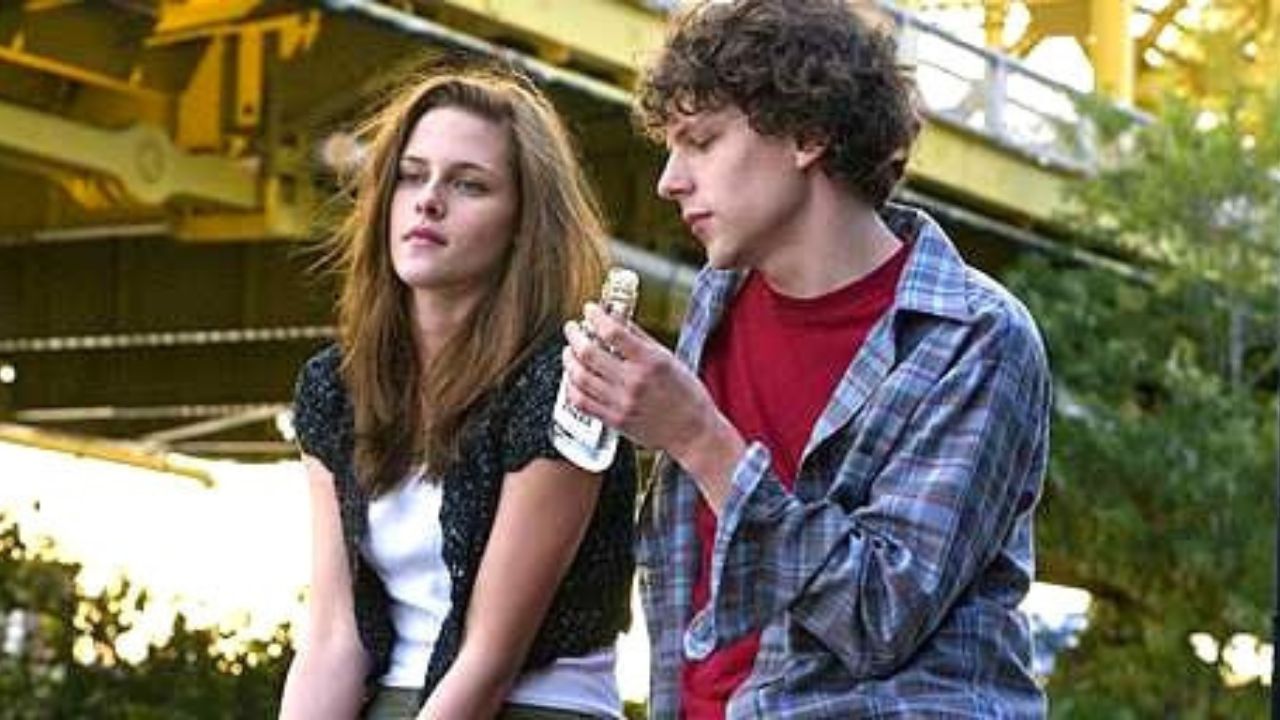 Ever since Stewart became a household name after her performance in Twilight, she has remained a key figure in the entertainment world.
Having managed to work on smaller projects despite being one of the most sought-after talents, she has always been genuine in her professional and personal life.
Eisenberg is described by many as socially strange and far from the handsome men that characterize the world of entertainment.
Vulture once described him as a peculiar, estranged actor since when he started as an actor, he played the role of awkward kids.
The two social misfits have developed their friendship which many may find strange to realize they have been friends for a long time.
How Kristen Stewart and Jesse Eisenberg Came to Know Each Other?
The strange pair are aligned by their corresponding traits.
For instance, they prefer acting as varied characters with diverse and challenging roles.
They are known for their incredible performance and decision to live the typical lifestyle associated with celebrities.
The actress revealed that she enjoyed acting in explorative and soul-driven projects compared to mainstream projects.
The actor revealed that he was not interested in living in Los Angeles or making friends with other celebrities.
Let us take a look at the two people's relationship.
How Eisenberg Described Stewart
The two superstars have been close for a while after they first met while filming the 2009 movie Adventureland.
When talking about his first meeting with Stewart, the actor revealed that he was struck by the young actress's lack of "artifice."
He revealed at the time, "She has an unrealistically high bar for her own authenticity."
Even though the actress was still a teenager while Eisenberg was 24, many people predicted she was destined for more incredible things.
The actor considered Stewart a superstar in the making, and he even lacked words to explain what he thought of her since he does not like using the term superstar or movie star.
When he first saw the actress, her comedic timing made Eisenberg gravitate toward her.
Since then, the two have had a close friendship, as Stewart revealed later. In 2014 as she celebrated her 24th birthday, Eisenberg was with her.
The actress enjoyed the day in the company of the actor and her friends, and they spent time eating and drinking together.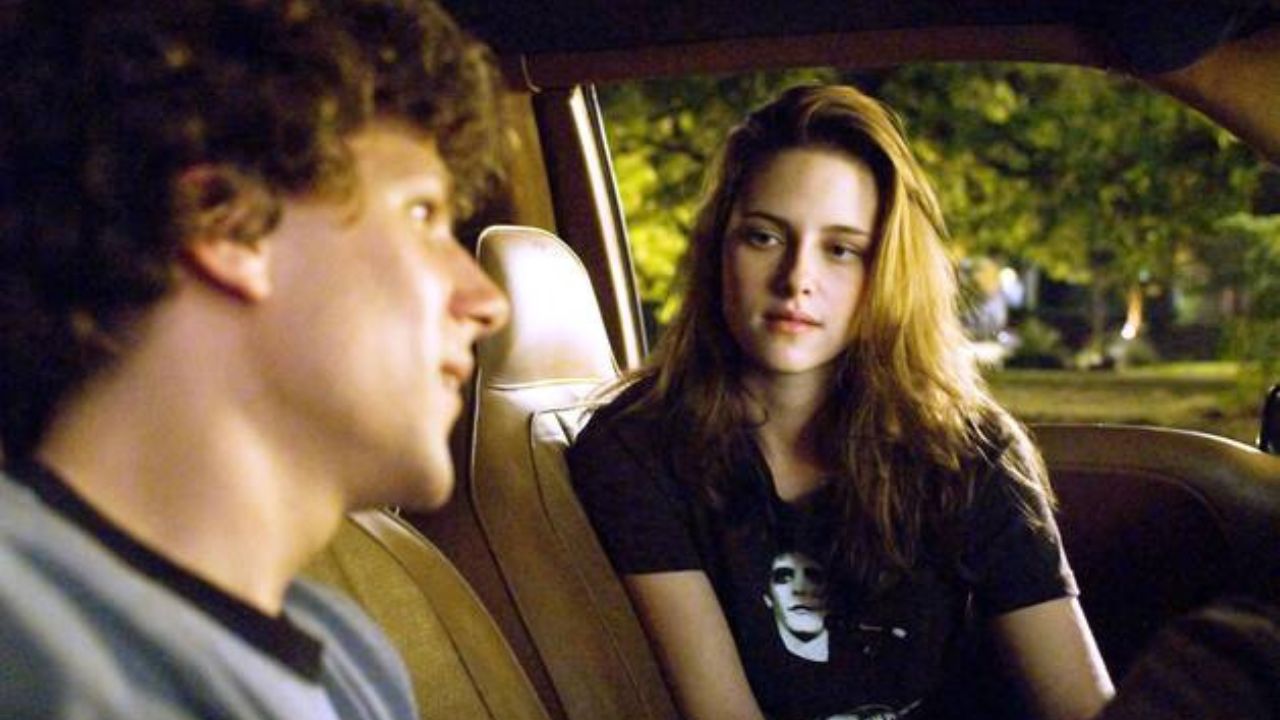 Kristen Stewart and Jesse Eisenberg Movies
The pair have acted in many movies together.
Since they first worked together in Adventureland, Eisenberg and Stewart have appeared in two other movies.
The first time, they acted as a couple and received various praises for depicting the characters.
The second time they worked together was in the action movie American Ultra.
Stewart agreed to act in the movie when she found out Eisenberg was among the cast.
She revealed that when she heard he was on the set, she agreed before reading the script.
They acted as a couple and received praise for their chemistry on screen.
A year later, they acted as lovers in Café Society, and even though they were not in a relationship, they engaged in a lot of romance.
Do Kristen Stewart and Jesse Eisenberg love working together?
Very few actors enjoy working together so much that they would not mind working on various projects.
This is the case of Eisenberg and Stewart.
They have chemistry, and Stewart revealed that they worked together in Adventureland, and she enjoyed it.
She admitted it was weird since she had to develop a dynamic, and they happened to work on projects that ultimately incorporated their relationship, and this was fun for her.
When asked how they discovered they were acting soulmates, the actor joked, "I just got lucky. I guess for her, she lost a bet!"