Greg Vaughan and Angie Harmon both have divorced their previous partners in the past, so it was a shock to find out the two are dating after each of their split-ups.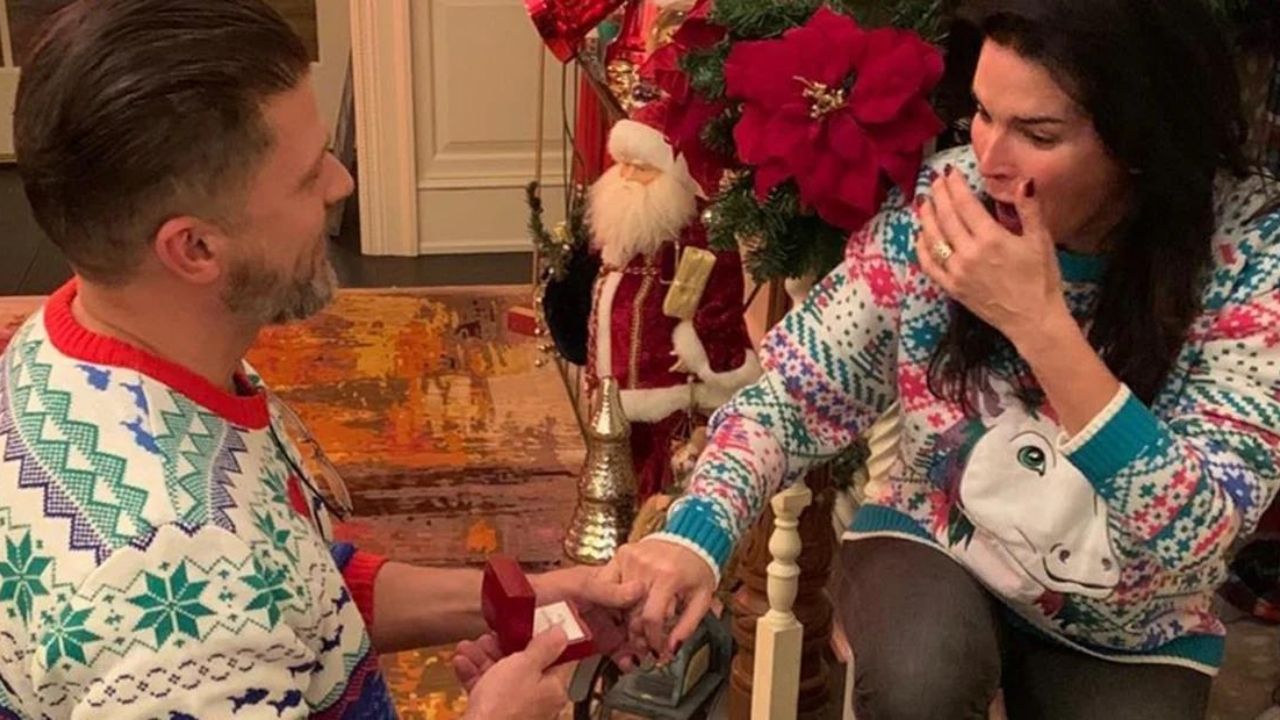 They got together in 2017, and their genuine love for one another was such a wonderful thing to notice on social media platforms.
Greg and Angie's dating timeline
Following the finalization of each of their divorces, Greg and Angie started dating back in 2017.
Both of them have children from their previous marriages.
Angie divorced Jason Sehorn back in 2014, even though the two have raised three children together, daughters Emery Hope, Avery Grace, and Finley Faith.
Ironically, Greg also has 3 children from his previous marriage with Touriya Haoud, and the two also expanded their family a total of 3 times as they welcomed boys Jathan James, Cavan Thomas, and Landan Reid.
So, to sum up, Greg and Angie had a total of 3 sons and 3 daughters before entering a romantic relationship.
Are Greg Vaughan and Angie Harmon still together?
No, they are not together anymore. They split their engagement in 2021. Angie has a new partner named David.
Initially, the couple was very strong and they often shared intimate photos on social media, sharing the love they had for one another.
They also seemed to get really well with each other's children, so that was really wonderful to see!
Greg even popped THE question and Angie said YES in December 2019, however, sometime in 2021, both of them deleted every evidence of them ever dating from social media platforms.
So, whatever the reason behind it, the two actually split up in 2021.
In June 2022, Angie Harmon posted her first photo with her new partner to her Instagram alongside the caption, "They say I have a type. LOYAL. That's my type.
I have loved this man for centuries…
I have never questioned him … He has never given me a reason to. Frankly, he would be appalled with himself if he thought he had.
He has never walked 10 feet in front of me & told me to "catch up".
He has never walked 10 feet behind me and told me to slow down.
He has always walked right beside me, step for step, through thick & thin. (REAL thin)
I have never been "too much" or "too little" for him… I have always been ENOUGH.
I love you David… more than you could ever know & I hope everyone has someone like this to walk through life with."
People were all about it in the comments. "Is she still with Greg?" one person asked. "I love how you say you have loved him for centuries…quantum physics at its best. Glad you have a lovely relationship." another added.
"What ever happened to Greg Vaughn? Am I behind the times?" one asked, "Me too. I wasn't sure about that. Now I am." someone replied.
Check out our post to find out What is Angie Harmon Doing Now?