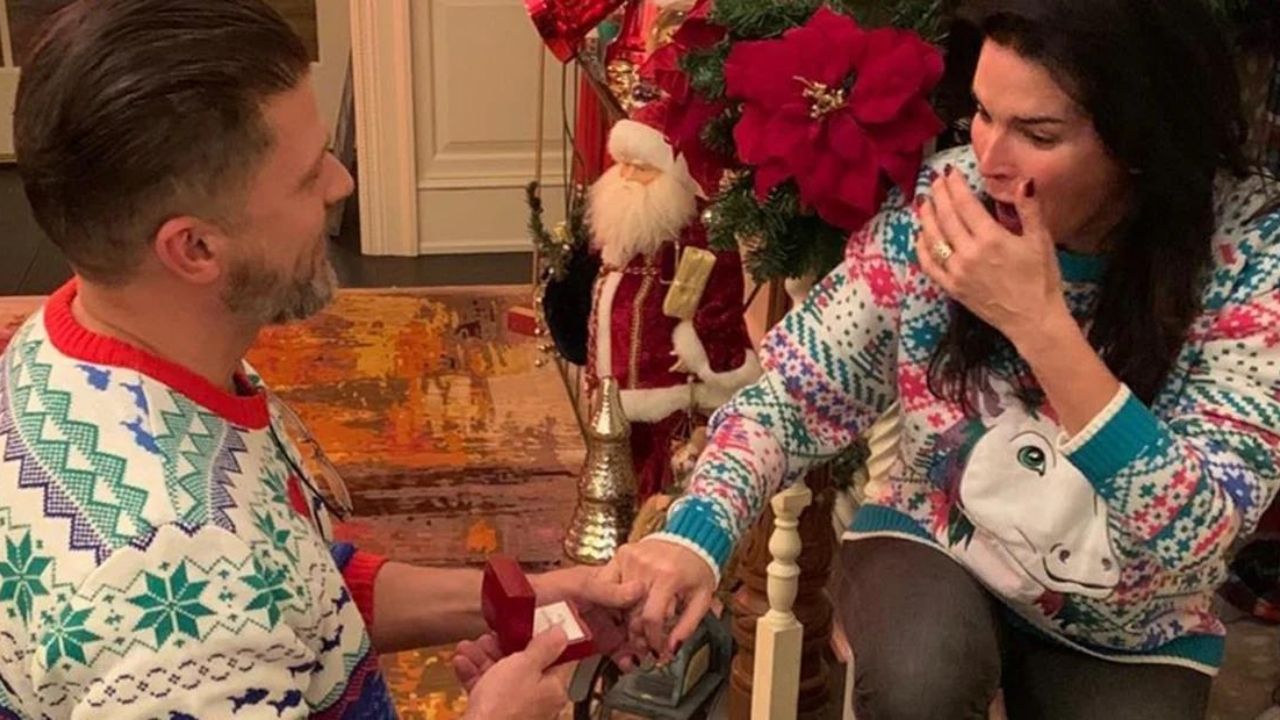 Greg Vaughan and Angie Harmon both have divorced their previous partners in the past, so it was a shock to find out the two are dating after each of their split-ups. 
They got together in 2017, and their genuine love for one another was such a wonderful thing to notice on social media platforms.
Who is Angie Harmon from "Rizzoli & Isles"?
Gorgeous Angie Harmon is well known for her portrayals of Abbie Carmichael on "Law & Order", and main character Jane Rizzoli on "Rizzoli & Isles".
However, her career started long before her portrayal of detective Rizzoli.
She landed her debut TV role in 1995, as she briefly joined the cast of "Renegade".
From 1990 to 2000, she appeared in 13 episodes of "C-16: FBI", as well as in 44 episodes of "Baywatch Nights", before joining the cast of "Law & Order" in 1998.
Angie portrayed A.D.A. Abbie for a total of 72 episodes, plus dozens of episodes of some crossover series.
In 2005, she landed the main role in the medical drama titled "Inconceivable".
From then on, Harmon also appeared in several episodes of TV series such as "Women's Murder Club", as well as "Voltron: Legendary Defender".
She portrayed Jane Rizzoli in "Rizzoli & Isles" in a total of 105 episodes from 2010 to 2016.
Check out our post to find out What is Angie Harmon Doing Now?
Greg Vaughan throughout his 25-year-long acting career
The 48-year-old actor Greg Vaughan started his acting career at the great age of 23 years with his debut TV roles in "Baywatch", as well as in the 1997 movie titled "Poison Ivy: The New Seduction".
His career started amazingly, as one of his first roles was the main role in 10 episodes of "Malibu Shores".
Greg appeared in several TV series as a guest star, such as "Beverly Hills 90210", "Buffy the Vampire Slayer", and "Legacy", before landing his next major role as the main character in season 2 of "Charmed".
In 2003, Vaughan joined the cast of "General Hospital", where he played Lucky Spencer for a total of 612 episodes over the course of 6 years.
Following his departure from the show, he focused on starring in movies rather than TV series, for example, "Borderline Murder", "Sebastian", and "And Then There Were You".
The year 2012 is yet another important year in Greg's acting career, as he landed the role of Eric Brady in "Days of Our Lives".
Up until 2021, he portrayed Eric in a total of 589 episodes.
Greg and Angie's dating timeline
Following the finalization of each of their divorces, Greg and Angie started dating back in 2017.
Both of them have children from their previous marriages.
Angie divorced Jason Sehorn back in 2014, even though the two have raised three children together, daughters Emery Hope, Avery Grace, and Finley Faith.
Ironically, Greg also has 3 children from his previous marriage with Touriya Haoud, and the two also expanded their family a total of 3 times as they welcomed boys Jathan James, Cavan Thomas, and Landan Reid.
So, to sum up, Greg and Angie had a total of 3 sons and 3 daughters before entering the romantic relationship.
Are Greg Vaughan and Angie Harmon still together?
Initially, the couple was very strong and they often shared intimate photos on social media, sharing the love they had for one another.
They also seemed to get really well with each other's children, so that was really wonderful to see!
Greg even popped THE question and Angie said YES in December 2019, however, sometime in 2021, both of them deleted every evidence of them ever dating from social media platforms.
So, whatever the reason behind it, it seems that the two actually split up in 2021.