Allison Howell Williams became a household name for her starring role as Rose Armitage in the 2017 horror movie, Get Out.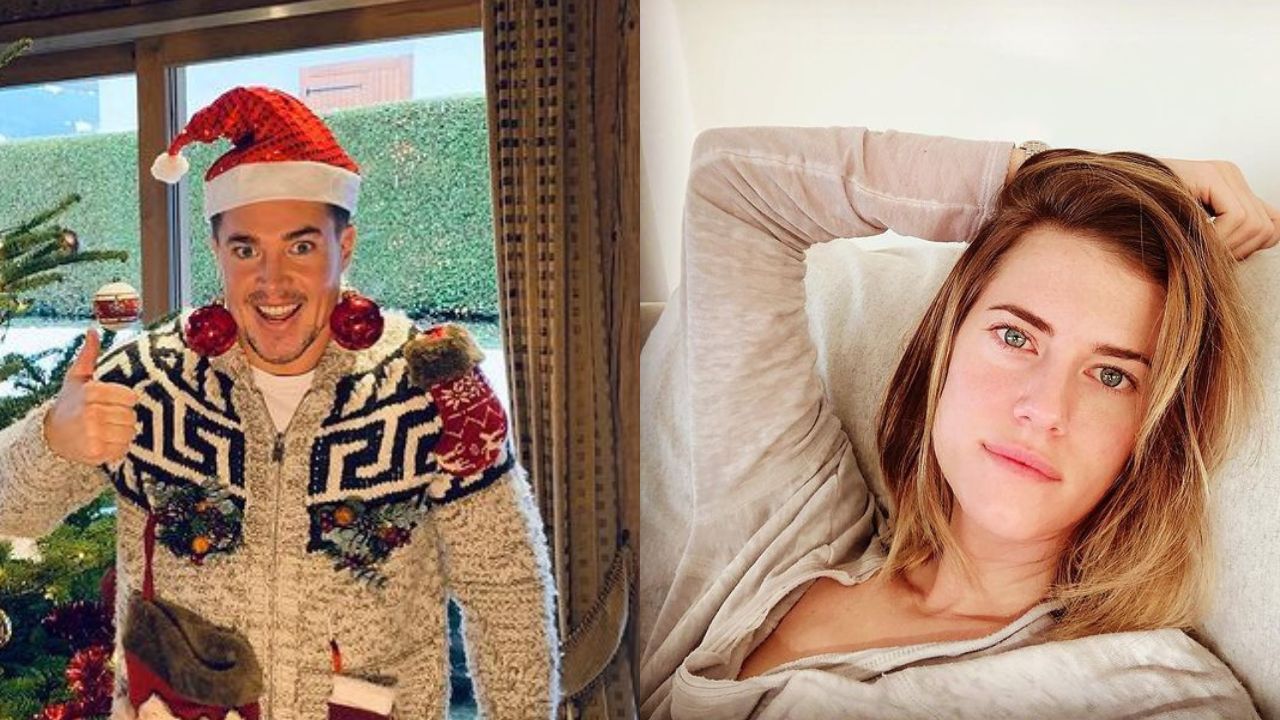 Alexander Dreymon is famous for acting as Uhtred of Bebbanburg in The Last Kingdom series.
The two talented actors have fallen in love and gone ahead to grow their family.
Let us look at their relationship timeline.
How they met
Dreymon and Williams started dating after meeting on the set of the 2020 movie Horizon Line.
A source close to the actress revealed both are private, and they had made the decision to keep the news about their relationship within a small circle of family and friends.
The actress had previously been married for four years and had just finalized their divorce in June 2019.
2021
Dreymon and Williams took a big step in their relationship when they welcomed a baby.
The couple quietly welcomed their first child, a son named Arlo.
Reports emerged that they were on holiday in the Bahamas with their child and Williams's father.
A source close to the two revealed they were happy and in love.
Tabloids also noticed that Williams had an engagement ring, indicating that the Last Kingdom actor may have asked for her hand in marriage.
According to reliable sources, the couple wanted to keep the news hidden.
The source stated that the couple was happy with the child though their representatives refused to comment.
Previous Relationships
Alexander Dreymon was previously dating Tonia Sotiropoulou from 2010 to 2012,
The two first met when they were in a steamy photoshoot.
Tonia is famous for her role in the 2012 movie Skyfall and Paramount Pictures' Hercules.
The two managed to keep their relationship undercover since they did not talk about each other in interviews and never appeared on the red carpet together.
Their relationship seemed to be doing well away from the spotlight, but they broke up in 2012, with the reason behind their separation still a secret.
While Tonia went on to have an affair with Dimitris Alexandrou and a relationship with Alexis Georgoulis and later Kostis Maravegias, Dreymon found love after a long time in Williams.
Allison Williams was previously married to entrepreneur Ricky Van Veen.
The two met in 2011 when Williams acted in Girls as Marnie Michaels.
On the other hand, Van Veen was CEO of Notional, the company that operated CollegeHumor.
They got engaged in 2014 and got married in 2015.
The businessman and the actress were the perfect couple.
Their charm was not enough to make their relationship work since they announced their separation in 2019.
Even though their relationship seemed perfect on the surface, their facade had a weak foundation.
The news caught many by surprise since they were considered 'perfect' by many.
This was the end of their eight-year love life.
They separated a few months from marking their fourth wedding anniversary.