In early 2019, Rebecca Ferguson married a man known as Rory. Previously, she has been in a long-term relationship with one Ludwig Hallberg.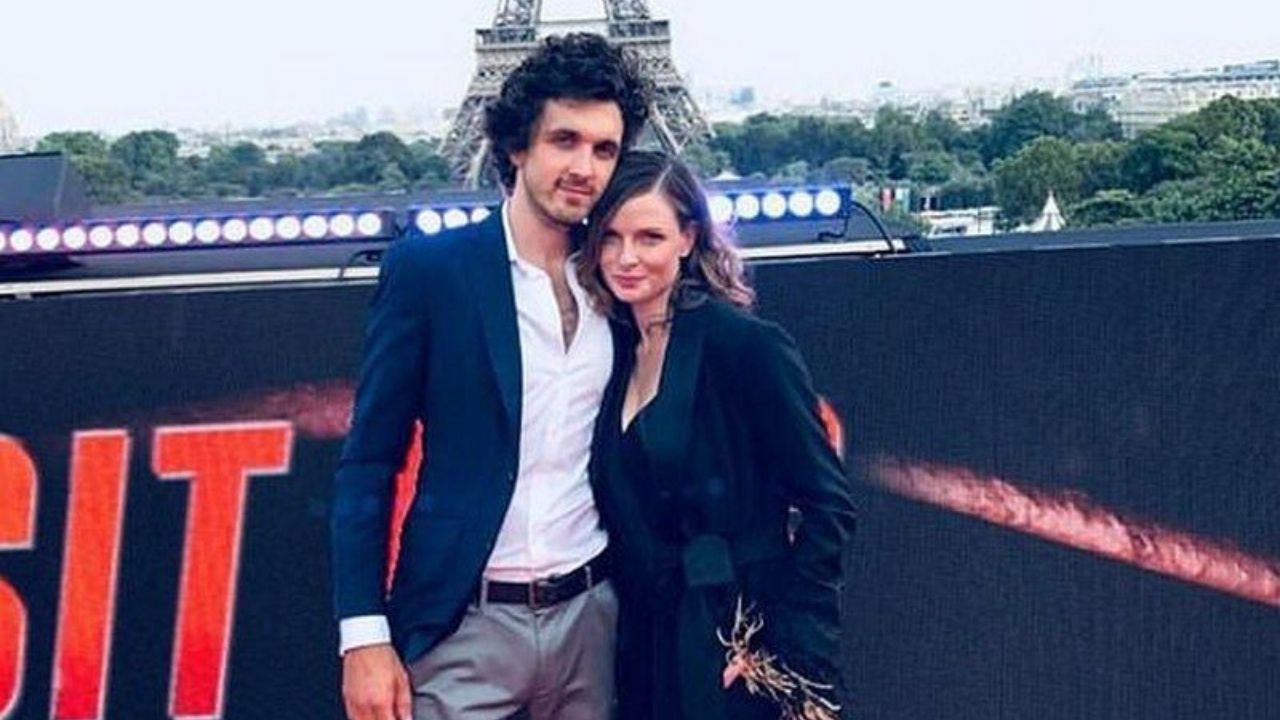 But after almost ten years together, they decided to end their romantic relationship in 2015.
In a revealing interview, the actress confirmed her marriage with Rory by referring to him as her husband.
When prompted about what it meant to be married, Rebecca said, "Nothing … I think we both wanted to step over all thresholds. Also, I'm not very religious. I believe in love."
She proceeded, saying, "It was more for us and our family. We rented a cottage with friends and family." During their trip, everyone decompressed. They played classic games and wore "Wellington boots and big woolly socks and big jumpers."
Rebecca Ferguson's Wedding
Many people have been wondering whether the actress wore a wedding dress on her special day. This is because her wedding was a private function attended by friends and family.
She responded to the question, stating that she "wore a beautiful skirt, a wedding skirt, that I can shorten off, get some pockets in, and use in Greece for the summer!"
Now everyone likes a savvy woman who plans ahead!
Yet, not much is known about Rory. However, reports have shown that he is a business magnate who can work from anywhere.
The pair are happy together and so in love, and that is all anyone would wish for in a relationship.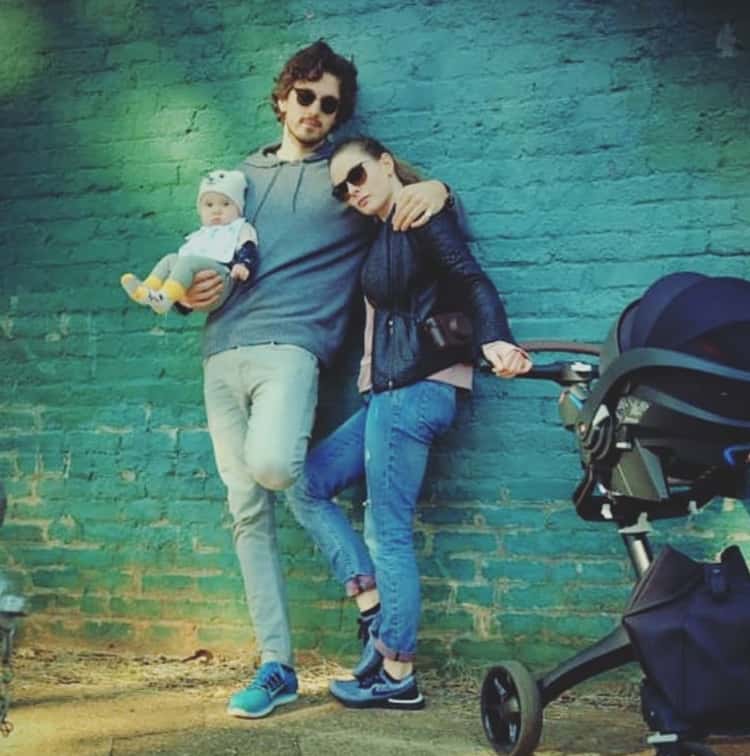 Does the Couple Have Children
Rebecca Ferguson has two children. She welcomed her first child, Isac, with Ludwig Hallberg in 2007.
In 2018, there were some rumors that she had another child with her current husband, Rory. Their child's name was Saga. When she was pregnant with Saga, the actress was actively filming Mission Impossible- Fallout.
According to sources, the actress worked hard to complete her stunts with the help of her co-stars, who ensured that she was safe at all times.
However, you'll rarely find Rebecca's children on social media.
Like most celebrities, Rebecca protects her children from the spotlight. She even deleted all traces `of her children on social media.
Who is Rebecca Ferguson's Husband Rory Ferguson?
Rebecca Ferguson's husband goes by the name Rory Ferguson. The 35-year-old actress let it slip in the media that she accepted her boyfriend's engagement proposal.
She revealed the details of their relationship in an interview with the American TV channel Extra TV. At the moment, she had been dating Rory for two years.
Discussing how she came up and made it in her career, she gave all credit to her husband, who referred to as 'my partner' and family. She then added, 'we're all in it together.'
Rebecca revealed that their big day took place over the holidays, which was what she had always dreamt of.
She said that the ceremony where she married Rory Ferguson was understated.
Rebecca said, 'Nothing…we both just wanted to step over all thresholds. Also, I'm not very religious. I believe in love.'
The event itself was calm and cozy, with an excellent experience for the couple and their invited guests.
The Swedish actress said, " [It] was more for our family and us, and we rented a cottage. It was our friends and family and Wellington boots and big woolly socks and big ruggy jumpers, games, snooker, table tennis."
The mother of two also revealed that their six-month-old daughter couldn't grace the ceremony because she was sound asleep.
On the other hand, Isac, Rebecca's 11-year-old son from her previous relationship with Ludwig Halberg, was actively involved in the ceremony. Isac was the ring bearer in the ceremony.
Rebecca and Rory Fan Encounter
Recently, on Reddit a fan of Rebecca Ferguson described their encounter in New Orleans: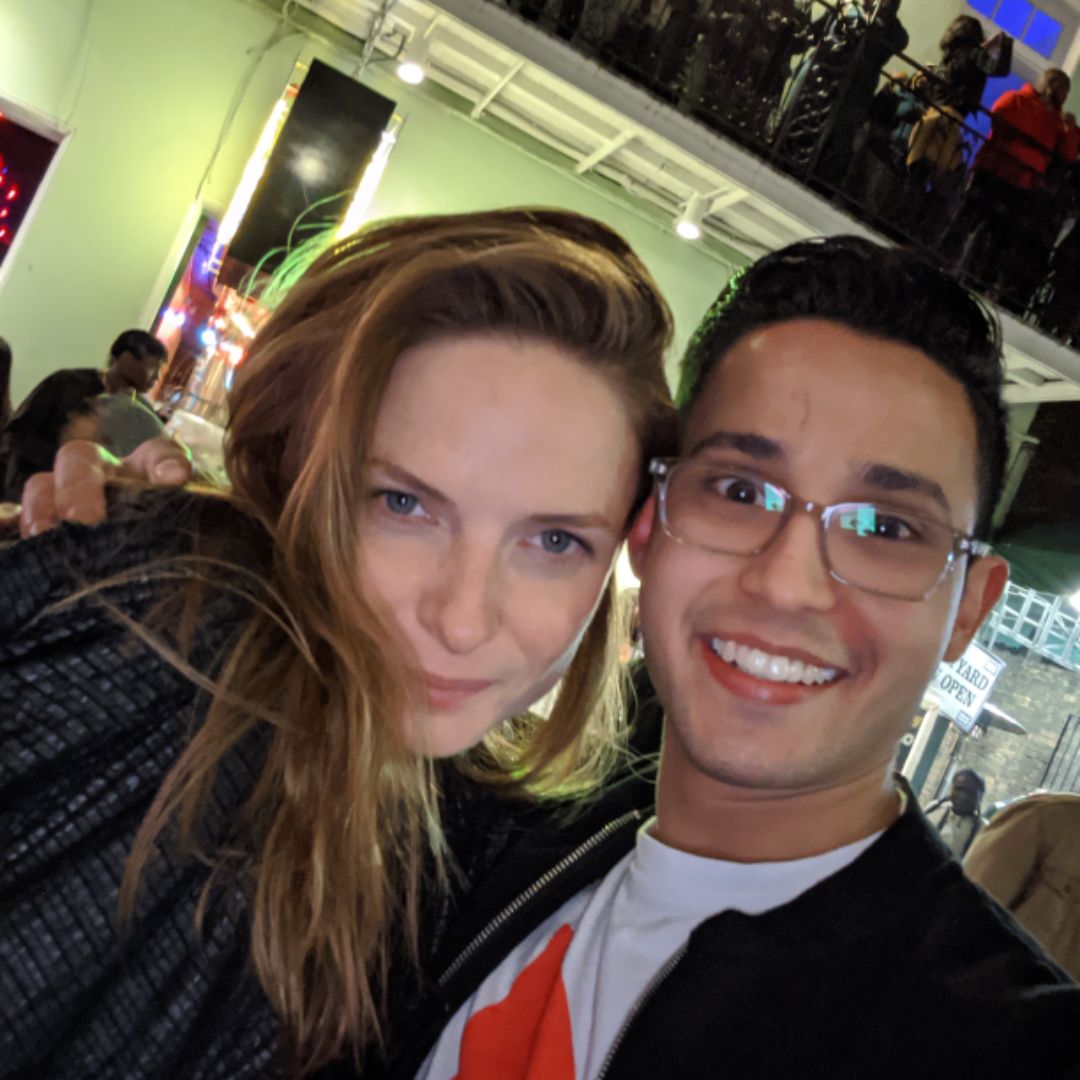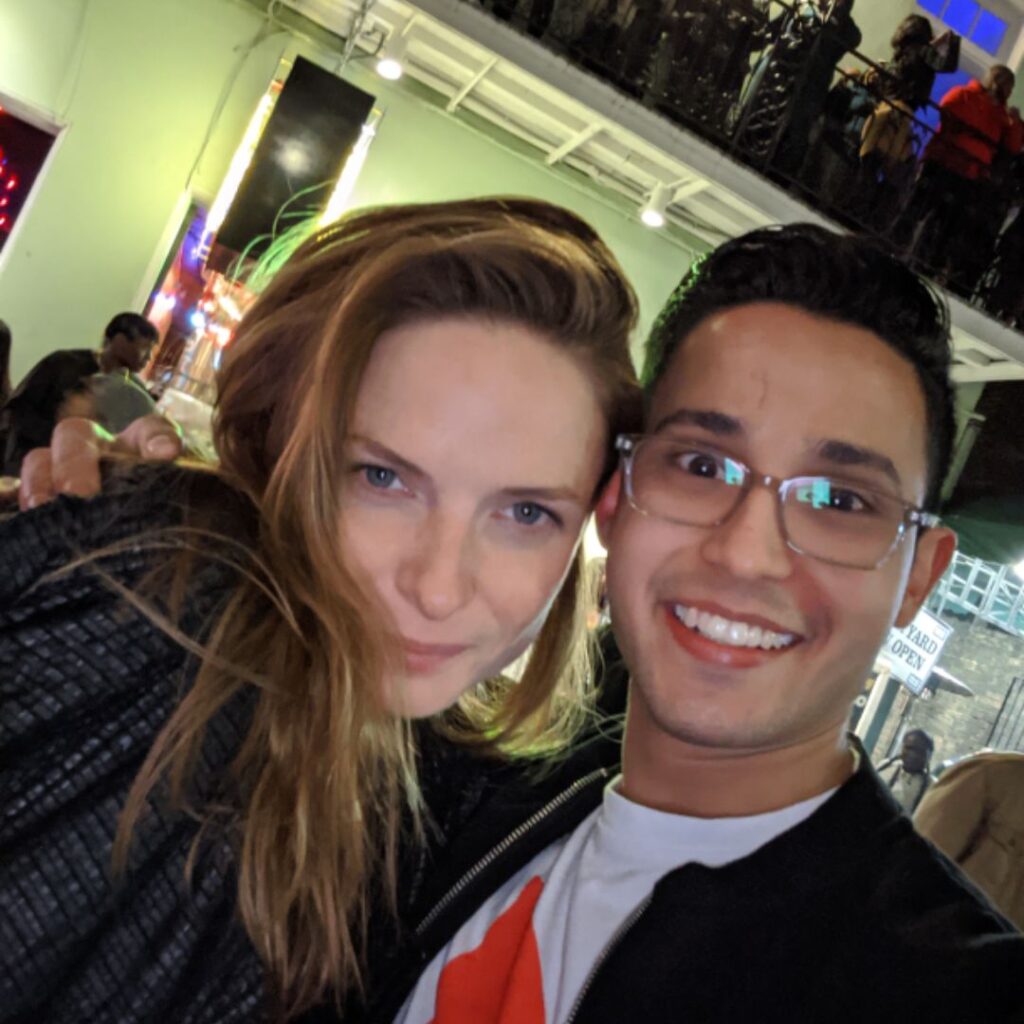 "I took a trip to New Orleans with a bunch of friends for their 30th. First night there I'm on my phone, walking thru Bourbon Street, and something told me to look up and to the left. There she was, I couldn't believe it, I didn't believe it so much that I looked for like 30 seconds to make sure it was her and without any hesitation I went up to her and tapped her shoulder. She was startled by that and threw herself in her husband's arms and I felt so bad. I drunkenly rambled about how I loved her in Doctor Sleep because I literally just saw it two weeks before and asked to take a photo. I felt so bad I scared her though. Then as I'm about to take a picture my friend comes up on her shoulder and asks what's going on, and I tried explaining but I knew he wouldn't get it so I told him I'll be one second, I took the pic, thanked her and apologized again, and went off. That was the first night I was there and I was off a high the rest of the trip. It was crazy, she was literally on my lock screen, I didn't show her that, but I couldn't believe it. So when watching Dune two nights ago, I still couldn't believe I got to meet Lady Jessica randomly in New Orleans."