Who Should Be the Next James Bond According to Fans?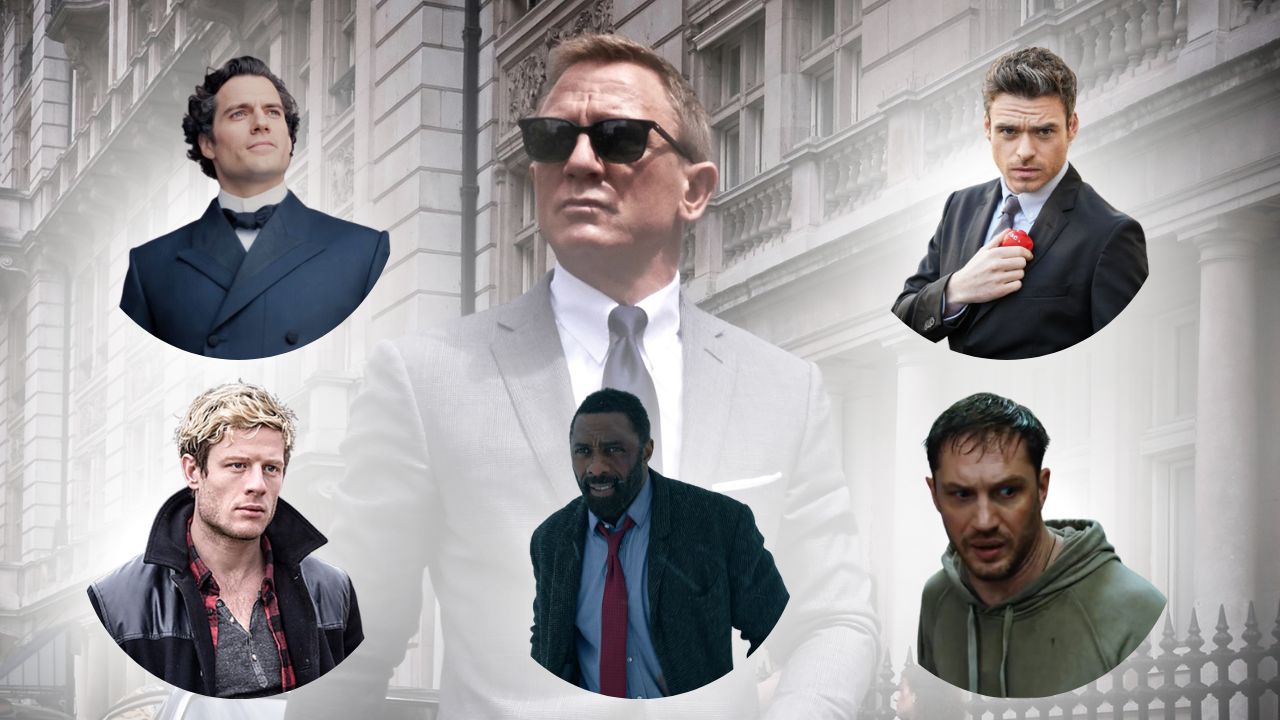 As the curtain falls on Daniel Craig's tenure as James Bond, anticipation is high among fans to see which actor will step into the shoes of the legendary British secret agent next. Speculation and anticipation are running high, as names of potential successors are being tossed around.
From seasoned actors to rising stars, let's dive into the pool of candidates who could potentially bring a new flavor to Bond's martinis. Ranked by fans, here are some of the favorites in the running for the next James Bond.
Henry Cavill
the British actor who is known for playing Superman in the DC Extended Universe, and the lead character in Netflix's "The Witcher," is another top candidate for the role of James Bond. Fans on platforms like Reddit have suggested that he would be a great fit for the role, especially given his experience portraying other major characters.
Cavill has an impressive resume that showcases his ability to take on action roles. His work in "Man of Steel," "Batman v Superman: Dawn of Justice," and "Justice League" demonstrated his skill in portraying a strong and complex character, while his role in "The Witcher" has shown his ability to handle darker, grittier material.
Another factor in Cavill's favor is his undeniable physical presence. Standing at 6'1″, Cavill has the physical stature often associated with the character of James Bond. Furthermore, he's demonstrated a willingness to undergo intense physical training for his roles, which would be necessary for the physically demanding role of 007.
In addition to his action roles, Cavill has demonstrated a flair for the kind of suave charm and dry wit that has become a signature of the Bond character. His performance in "The Man from U.N.C.L.E." showcased these traits, and many fans believe that this indicates he would be able to handle the Bond role effectively.
However, a possible obstacle for Cavill taking on the Bond role could be his commitment to other projects. As he's no longer playing Superman and reportedly won't appear in season 4 of "The Witcher," he may have the time to commit to a new franchise.
SEE: Henry Cavill Performs All His Stunts in 'The Witcher' Season 3
Idris Elba
Idris Elba, a British actor known for his roles in "Luther" and "The Wire," has been a fan favorite to take on the role of James Bond for years. The idea of Elba as Bond even has support from Hollywood heavyweights like Tom Hanks.
In an interview with the BBC, Hanks expressed his belief that Elba would make an excellent 007. As Hanks stated, "James Bond has a license to kill. I would issue that license to Idris Elba just based on the work that I've seen him do."
Hanks' endorsement of Elba for the role aligns with opinions shared by other actors, including former James Bond actor Pierce Brosnan, and numerous fans worldwide. Elba's charismatic presence, physicality, and acting prowess make him a strong candidate for the iconic role.
However, there may be one significant obstacle to Elba taking on the role of Bond: Elba himself. After being linked to the role for over a decade, Elba recently indicated that he doesn't have a strong interest in taking up the 007 mantle. Despite fans' enthusiasm, and even the endorsement of fellow actors, it seems that the decision ultimately rests with Elba.
Tom Hardy
Tom Hardy has been another fan-favorite contender for the role of the iconic British secret agent, James Bond. Hardy's ruggedly handsome looks and screen presence, along with his ability to project a cool, brooding intensity, have led many to see him as an ideal candidate to fill Daniel Craig's shoes.
Hardy's filmography is varied and impressive, with notable roles in action and thriller films such as "Mad Max: Fury Road," "Inception," and "The Dark Knight Rises," where he showcased his ability to portray complex, multi-faceted characters with an edge of danger and unpredictability. These roles have proven Hardy's ability to handle the intense action sequences and dramatic moments that are characteristic of the Bond franchise.
His performances often incorporate a certain charm and wit, aspects that are quintessential to the Bond character. His roles in movies like "Inception" and "The Revenant" showcase his ability to convey depth and emotion, often with minimal dialogue, which could translate well into the role of the often stoic and reserved 007.
Fans have also pointed out that Hardy's physicality would make him a great fit for the role. Standing at 5'9″, he may not be as tall as some other candidates, but Hardy has a history of physically transforming for his roles, as seen in films like "Bronson" and "The Dark Knight Rises," where he bulked up significantly.
Despite Hardy's strong suitability for the role of James Bond, his current commitments could prove to be a significant obstacle. As revealed by Hardy himself through an Instagram post, the script for "Venom 3" is currently in the works, with production set to start in June 2023.
This shows his commitment to the "Venom" franchise and could potentially conflict with the rigorous schedule demanded by a Bond film.
Despite the ongoing Writers Guild of America (WGA) strike, the "Venom 3" team seems confident about moving forward without the need for additional rewrites. Thus, while Hardy remains a fan favorite, his potential as the next 007 may be affected by these existing commitments.
Richard Madden
Madden is another name that fans have frequently mentioned in the list of potential James Bond candidates. Madden's stock in Hollywood has been on the rise since his commanding performance as Robb Stark in "Game of Thrones".
But it was his role as a dedicated protection officer in the BBC drama "Bodyguard" that really caused his star to skyrocket. The series showcased Madden's ability to play a complex character, and his convincing portrayal of an individual constantly in high-stress, life-threatening situations mirrors the challenges faced by James Bond.
The Scottish actor's portrayal earned him a Golden Globe, further bolstering his reputation. His potential as a leading man was further solidified with his role in the Elton John biopic, "Rocketman", where he showed off his range by playing a manipulative music manager.
Madden himself has expressed interest in the Bond role in the past. In an interview with British GQ, he commented on the Bond speculation, saying "It's flattering to be involved in that conversation but it's all just talk until, well, it's more than talk."
However, Madden's rising fame might be a double-edged sword. He's also joined the Marvel Cinematic Universe in "The Eternals" as Ikaris, which could potentially limit his availability for a franchise as demanding as Bond. Nonetheless, Richard Madden's proven acting chops and growing fanbase make him a strong contender for the next James Bond.
James Norton
Widely known for his performances in "Happy Valley" and "Grantchester," is another promising contender for the James Bond role. This British actor has shown his versatility by taking on an array of diverse characters, demonstrating his ability to master any role he's given.
Norton has excelled in roles that require a blend of charm and intensity, making him a great fit for the Bond character. He's earned praise for his performances in both television and film, further showcasing his adaptability and range.
In an interview with The Times, Norton addressed the Bond speculation saying, "It's crazy. It's not real. It's speculative. There is no truth behind it. Unless journalists know something more than I do." Despite his dismissive stance, his comments have not quelled the fans' enthusiasm for seeing him as the next 007.
One potential hindrance could be his commitment to other projects. Norton has a full slate, with roles in upcoming films like "Nowhere Special" and "Things Heard & Seen." However, if he's able to juggle his schedule effectively, he could very well be the next actor to take on the iconic role of James Bond. His polished acting skills and the mature persona he brings to his roles could provide a fresh take on the Bond character that fans would appreciate.