"The Umbrella Academy" Season 4: New Faces, Final Timeline, and Exciting Revelations.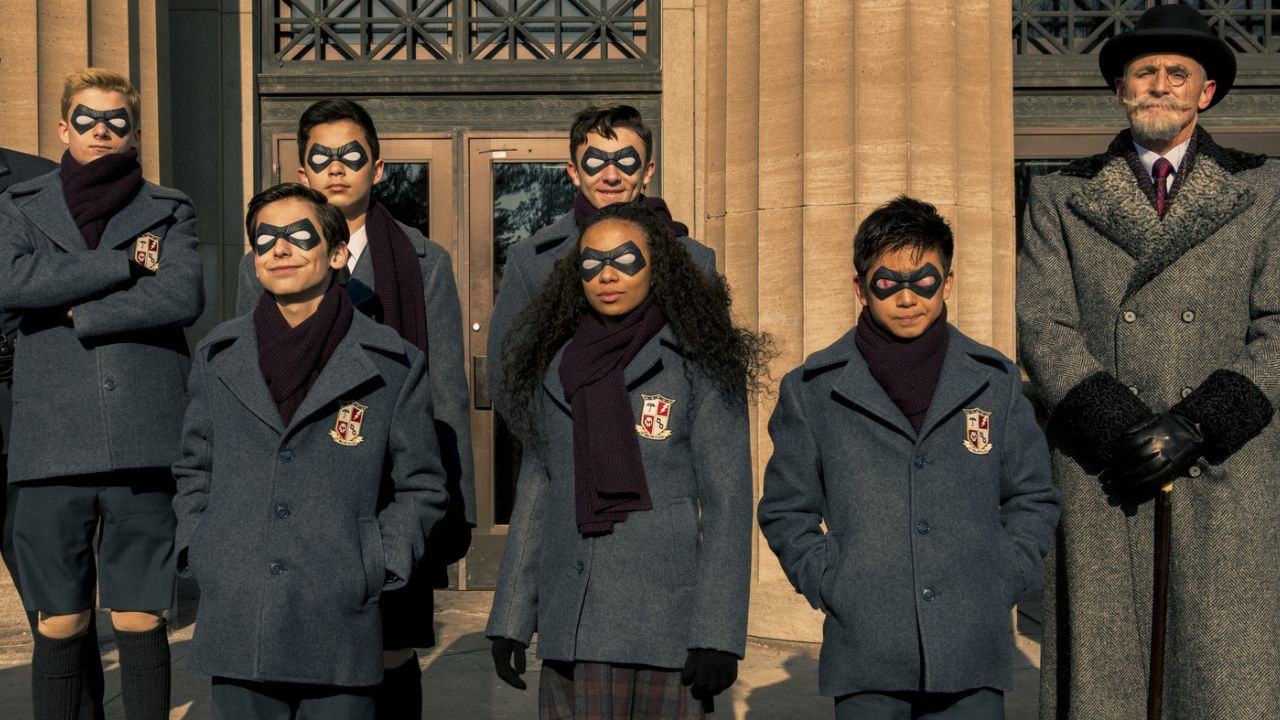 Netflix's critically-acclaimed superhero series, "The Umbrella Academy," is adding a twist to its final timeline. The upcoming fourth and concluding season is set to introduce new characters, played by notable actors Nick Offerman, Megan Mullally, and David Cross, enriching the narrative before the curtains fall on the Hargreeves siblings' journey.
Offerman and Mullally, a real-life married duo, will portray Gene and Jean Thibedeau, married college professors who grapple with a severe case of deja vu. David Cross will step into the shoes of Sy Grossman, a reserved business owner yearning to reconnect with his distant daughter. These intriguing characters are set to spice up the last season of the superhero series.
Offerman's character, Gerald, is reportedly the eccentric mayor of a small town. Interestingly, the character of Gerald appears to be a unique addition to the series, deviating from the original graphic novels.
The announcement of these new cast members comes alongside the return of the series' core ensemble, including Elliot Page, Tom Hopper, David Castañeda, Emmy Raver-Lampman, Robert Sheehan, Aidan Gallagher, Justin H. Min, Ritu Arya, and Colm Feore. Showrunner, writer, director, and executive producer Steve Blackman also makes a comeback to steer the season towards its grand finale.
The fourth season, however, will see a reduction in the number of episodes, featuring only six instead of the usual ten. This decision comes alongside the news that production has been delayed due to a writers' strike. Despite the postponement, production is reportedly in full swing in Toronto, although an official release date remains under wraps.
"The Umbrella Academy" was officially renewed for its final season in August 2022. In a press release, Blackman expressed his excitement about delivering a fitting end to the Hargreeves siblings' saga, promising a thrilling storyline for season four that will keep fans on tenterhooks until the very end. While the series concludes, Blackman's creative partnership with Netflix continues, hinting at more binge-worthy projects on the horizon.
While it's bittersweet to anticipate the end of "The Umbrella Academy," the introduction of new characters and a compact, exciting final season offers much to look forward to. The final timeline is set, and fans can only wait eagerly to see how their favorite superheroes' journey unfolds.