Before her fame in Hunger Games, Lawrence auditioned for the role of Bella Swan.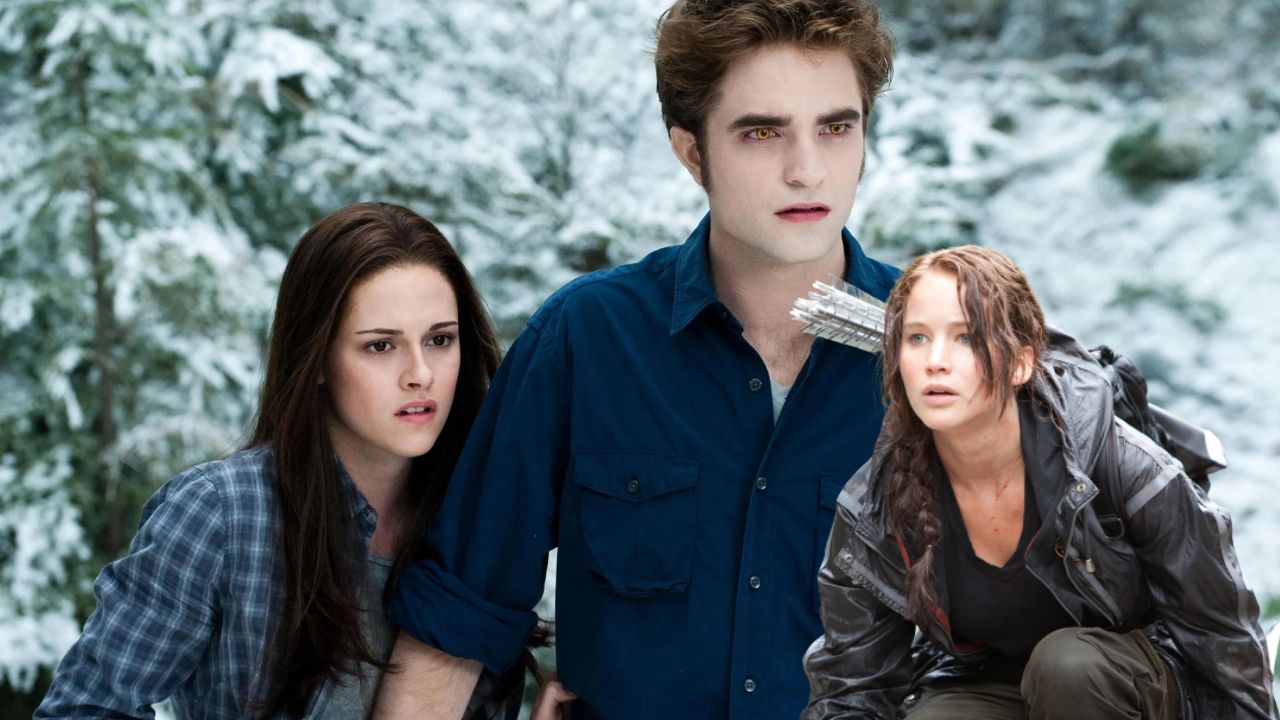 Picture this: Jennifer Lawrence, not Kristen Stewart, playing Bella Swan in the world-famous "Twilight" saga. Hard to imagine, right? Well, it's true; the "Hunger Games" star once auditioned for the lead role in "Twilight," but she didn't snag it. Here's the behind-the-scenes story about Lawrence's brush with the world of vampires and werewolves.
It's no secret that "Twilight" caused quite a storm when it first hit the big screen. Suddenly, every teenager was talking about Bella, Edward, and Jacob. But, funnily enough, Jennifer Lawrence wasn't clued in on the hysteria. "I remember when the first movie came out, seeing Kristen Stewart on the red carpet and getting papped wherever she went," Lawrence told The Guardian. "I'd had no idea Twilight would be such a big deal."
READ MORE: Matthew McConaughey's Roles You Might Have Forgotten About
At the time of the audition, Lawrence was a young actress trying to make a name for herself, just like many others in Hollywood. "For me, and assuming for Kristen Stewart, it was just another audition," Lawrence said. Auditions are a regular part of an actor's life, with many hopefuls reading for numerous roles, often without fully understanding the projects they're auditioning for.
This was precisely the case with "Twilight." "I didn't really know what it was," Lawrence candidly admitted in an interview with Howard Stern. The process was pretty straightforward: she received a few pages of the script, was asked to perform the lines – a bit like asking a monkey to perform tricks, as she described it – and that was it. "When you audition, when you're a run-of-the-mill actor, we're all auditioning for all sorts of things. You just get like five pages and they're like 'Act, monkey!'"
The reality of what she'd auditioned for didn't hit until after the movie came out. Seeing the hype, the popularity, and the fandom surrounding the movie left Lawrence in shock. "And when it came out, I was like 'Hot damn! Woah!'" she said.
It's interesting to think about how the "Twilight" saga might have turned out with Jennifer Lawrence as Bella Swan. Would the dynamic have been different? We'll never know. But as things stand, it seems like the "Twilight" role just wasn't meant to be for Jennifer Lawrence. And, judging by the success she's had since, it's safe to say things worked out pretty well for her in the end.