Netflix's 'The Night Agent' & 'Love Is Blind' Top Streaming Chart.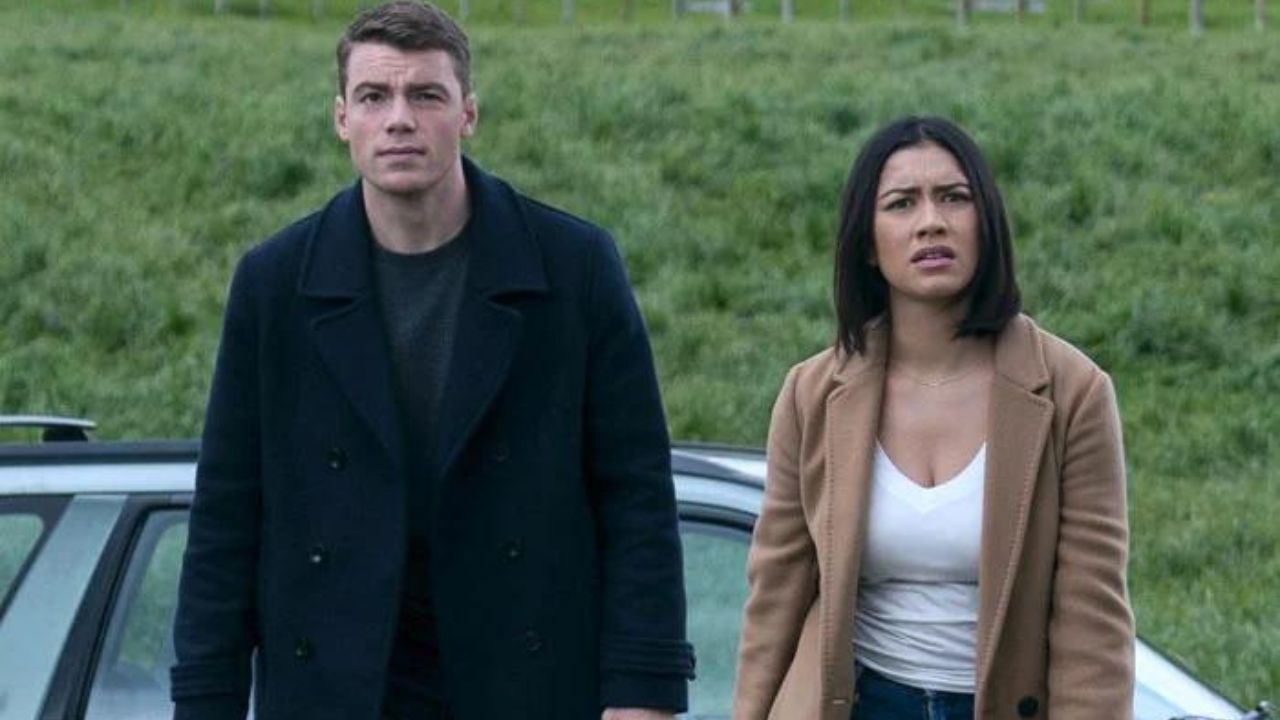 According to the April 2023 edition of Nielsen's Gauge & Glossary, overall TV usage continued its downward trend, dipping by 1.9% as the warmer weather started to kick in.
However, a lively news cycle has buffered cable against this decrease, allowing it to gain 0.4 share points for a second consecutive month. This represents a cable usage share of 31.5%, marking the first back-to-back increase since the Gauge's inception in May 2021.
READ MORE: 5 Shows to Watch After "Succession" Ends
Interestingly, despite the general downturn in TV usage, cable viewing declined by only 0.6% from March. This resilience is largely attributable to the robust news cycle, which was the only genre that did not experience a drop in viewership.
On the contrary, news viewing increased by 4.3%, accounting for 19% of cable usage in April. High-profile events, such as the court appearance of former President Trump in New York on April 4, fueled significant daily usage spikes of 93%, 44%, and 39% on CNN, FOX News, and MSNBC, respectively.
Despite these gains, year-over-year data shows a 12% decrease in cable content viewership, equivalent to a loss of 5.3 share points. Broadcast usage followed a similar pattern, dipping 2.7% in April and losing 0.2 share points, accounting for 23.1% of total TV use.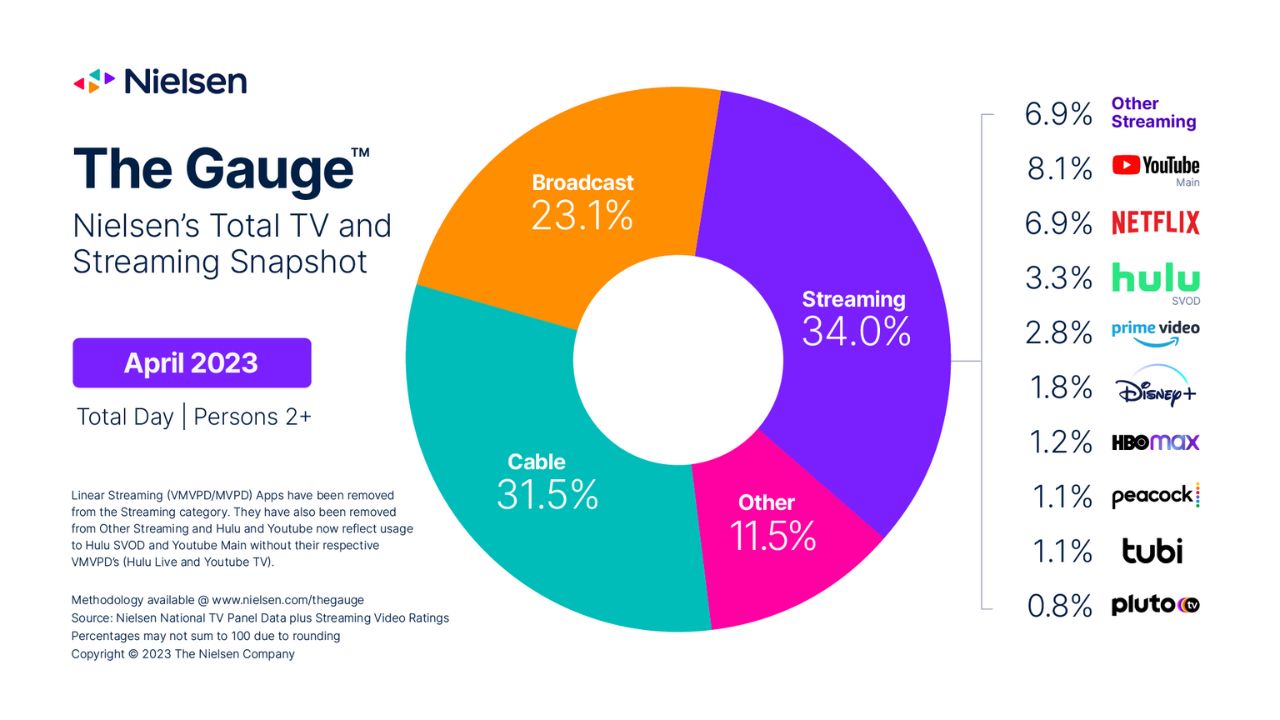 Sports viewing, including popular programs like the NCAA basketball tournament and The Masters golf tournament, slid by 17.1% to make up just 9.6% of the category. However, dramas saw a 2.1% increase in viewership, boosted by popular titles such as NCIS, Blue Bloods, and Chicago Fire. Year-over-year data for broadcast viewing shows a decrease of 3.7%, or a loss of 1.6 share points.
The streaming space also saw shifts due to seasonality and increased competition. Overall, streaming viewing dipped by 2.1%. Notably, Netflix usage dropped by 7%, losing 0.4 share points, despite boasting the top two most viewed programs: The Night Agent and Love is Blind. In contrast, newer free, ad-supported platforms Tubi TV and Pluto TV saw increases in usage of 6% and 3.9% respectively.
Additional highlights include a 1.7% decrease in Disney+ viewership, though The Mandalorian was the third most-streamed title in April. YouTube, excluding YouTube TV, remained the most-used platform, with a 1.5% increase in usage, capturing 8.1% of TV usage.
The "other streaming" category also saw an increase of 0.1 share points in April, with several platforms inching toward the 1% threshold required for individual reporting.