Taylor Swift recently delighted fans in her hometown of Nashville with the much-anticipated announcement of her next re-recorded album in the "Taylor's Version" series.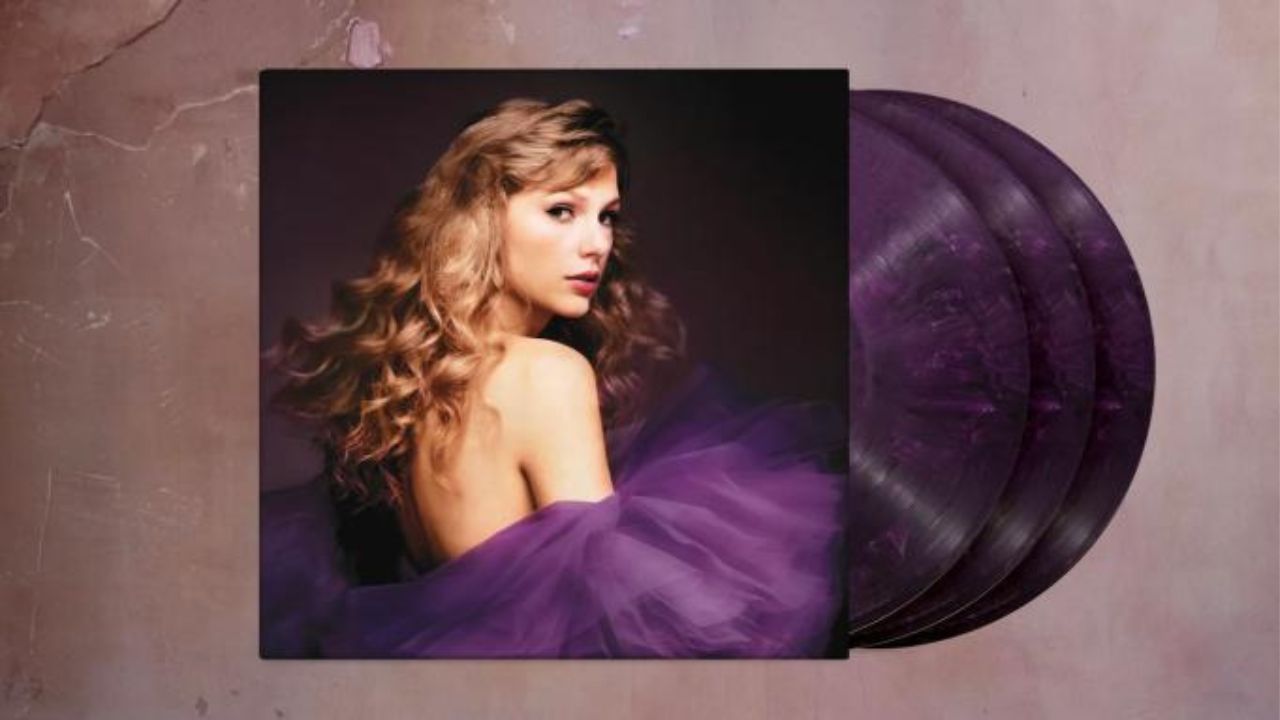 Set for release on July 7, 2023, 'Speak Now (Taylor's Version)' promises a refreshing take on her 2010 album, complete with six additional tracks from the vault.
The announcement took place at Nashville's Nissan Stadium, where Swift revealed the album cover and release date on the big screens. She then surprised her audience with a performance of "Sparks Fly" from the 'Speak Now' album. To commemorate the occasion, the city of Nashville lit up a nearby bridge with purple lights, reflecting the violet vinyl edition that fans can now pre-order.
Swift expressed her excitement and gratitude on her social media accounts after making the announcement at the concert. She wrote, "It fills me with such pride and joy to announce that my version of Speak Now will be out July 7 (just in time for July 9th, iykyk)."
See: Why do People Hate Taylor Swift So Much?
She added that she created the original 'Speak Now' album, which was entirely self-written, between the ages of 18 and 20. Describing the songs as marked by "brutal honesty, unfiltered diaristic confessions, and wild wistfulness," Swift said she loves the album because it tells a tale of growing up, making mistakes, and living to speak about it.
With the release of 'Speak Now (Taylor's Version),' Swift will finally have a version of the collection that she fully owns, as opposed to the original Big Machine recording. In a heartfelt message, she thanked her fans for their support: "I always looked at this album as my album, and the lump in my throat expands to a quivering voice as I say this. Thanks to you, dear reader, it finally will be. I consider this music to be, along with your faith in me, the best thing that's ever been mine."
The original 'Speak Now' album was a landmark in Swift's career, as it was the first and only album for which she was the sole songwriter. At the time, this was seen as a response to skeptics who believed that her co-writers were responsible for the success of her first two albums. With 'Speak Now,' Swift demonstrated her songwriting prowess and signaled a more decisive shift towards pop music.
'Speak Now' featured six charting singles on the Billboard Hot 100, including "Mine," "Back to December," "Mean," "The Story of Us," "Sparks Fly," and "Ours." Although none of these tracks reached No. 1, the album itself debuted atop the Billboard 200, selling over a million copies in its first week. It went on to spend six weeks at No. 1 and has since been certified six-times platinum.
'Speak Now (Taylor's Version)' will be released as a three-record LP set on "three unique violet marble color vinyl discs." While no details about the bonus tracks or potential collaborations have been disclosed, fans are eagerly awaiting new material and previously unheard songs.
This announcement follows Swift's successful re-recordings of her Big Machine releases, with 'Fearless (Taylor's Version)' and 'Red (Taylor's Version)' already available. These "Taylor's Version" albums have been strong sellers, as fans follow Swift's wishes to support the versions of her music that she owns outright. This has been an important step for the singer-songwriter in regaining control over her music catalog after her original Big Machine recordings were sold against her wishes.
As fans around the world await the release of 'Speak Now (Taylor's Version),' there
is no doubt that the anticipation will continue to build. Swift's dedication to re-recording her entire Big Machine catalog has not only allowed her to reclaim her artistic legacy but has also provided her loyal fanbase with fresh takes on beloved songs and the opportunity to discover previously unreleased material from each era of her career.
During her 'Eras Tour,' Swift has been showcasing songs from her various albums, including 'Speak Now.' However, she has not yet revealed any information regarding potential guest appearances or special performances related to the upcoming release. As the July 7th release date approaches, it is likely that Swift will continue to tease fans with glimpses of the re-recorded tracks, possible collaborations, and new music videos.
In addition to re-recording her music, Taylor Swift has also been actively supporting and collaborating with other artists in the industry. For example, during her Nashville concert, she invited opening act Phoebe Bridgers to perform their duet of "Nothing New," which they recorded together for the 'Vault' section of 'Red (Taylor's Version).' This collaboration and others like it showcase Swift's commitment to working with fellow musicians and celebrating their talents.
The upcoming release of 'Speak Now (Taylor's Version)' is a testament to Taylor Swift's perseverance and dedication to her artistry, as well as her unwavering connection with her fans. As she continues to reimagine her music and share her journey, the excitement surrounding each new release only serves to solidify her status as one of the most influential and celebrated artists of her generation.
With 'Speak Now (Taylor's Version)' on the horizon, Taylor Swift's fans can look forward to a nostalgic yet refreshing musical experience. As they count down the days until the album's release, Swifties worldwide will undoubtedly be celebrating the return of one of their favorite eras in the singer's storied career. And with more re-recorded albums still to come, the excitement surrounding Taylor Swift's musical journey is far from over.