Like many famous people, Swift has had her share of controversies. Let's look at some of the biggest ones.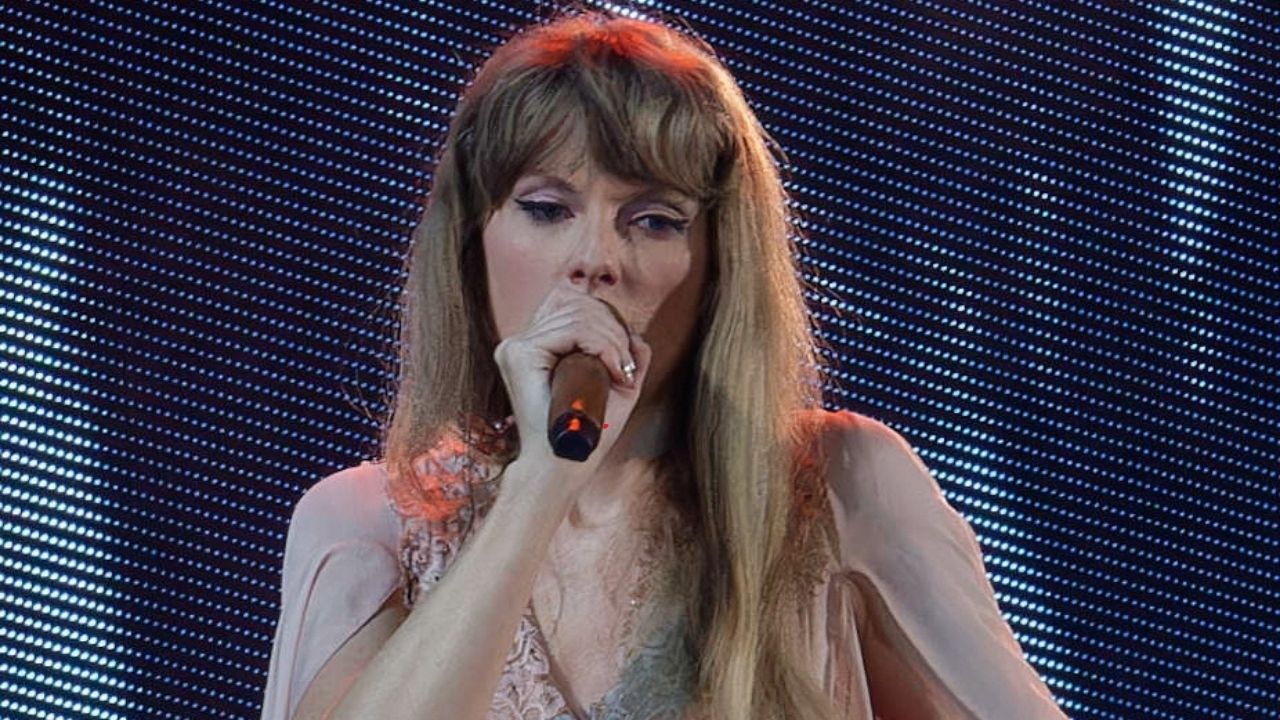 First, we can't talk about Swift without mentioning her feud with Kanye West. This all started in 2009 when West interrupted Swift's acceptance speech at the MTV Video Music Awards. West said that Beyoncé should have won the award instead of Swift. This moment shocked the world and marked the beginning of a long-term feud between the two stars.
In 2016, Kanye released a song with a line about Swift that she claimed was disrespectful and that she did not approve of. However, Kanye's wife, Kim Kardashian, later shared a recording that suggested Swift knew about the lyrics. This controversy had fans picking sides and caused a lot of drama.
Swift has also had issues with other artists. A well-known example is her spat with Katy Perry. This drama began in 2013, when Perry allegedly hired some backup dancers from Swift's Red tour for her own Prism tour.
Swift shared in an interview with Rolling Stone in 2014 that an artist, whom she didn't name but who fans quickly figured out was Perry, tried to "sabotage an entire arena tour." Swift claimed this artist hired people out from under her.
That same year, Swift released the song "Bad Blood," which was reportedly about her feud with Perry. Swift confirmed the song was about a female artist who did something horrible to her but didn't directly say it was Perry.
Perry responded in 2015 with a cryptic tweet, writing, "Watch out for the Regina George in sheep's clothing." This was taken as a clear shot at Swift. Perry further explained her side of the story in a 2017 interview with James Corden on his late-night show. Perry confirmed that the feud started because of backup dancers. She also said that she tried to talk to Swift about it but didn't get a response.
Then in 2018, Perry literally extended an olive branch. She sent Swift a literal olive branch and an apology note ahead of Swift's Reputation tour. Swift posted a picture of the olive branch and note on her Instagram story, showing her fans that they were making up.
The feud officially ended in 2019 when Perry appeared in Swift's "You Need to Calm Down" music video. They hugged it out while dressed as a burger and fries, a clear sign that the "beef" was over. They've publicly supported each other since then, putting an end to one of pop music's most dramatic rivalries.
Then, there's the dispute with music manager Scooter Braun. In June 2019, Braun's Ithaca Holdings LLC announced that it was acquiring Big Machine Label Group, the record label to which Swift was signed from her 2006 self-titled debut album up to her 2017 album "Reputation." This deal, reportedly worth about $300 million, gave Braun ownership over the master recordings of Swift's first six albums.
Swift was upset with this, as she'd been trying to gain control over her master recordings for years. Swift claimed that she wasn't given a chance to buy her masters outright before the sale to Braun. She expressed her frustration in a Tumblr post, stating that the idea of Braun owning her work was her "worst case scenario." Swift described Braun as a bully and brought up past instances of Braun's clients, like Kanye West, harassing her.
Braun received support from some in the music industry, but Swift also had her share of defenders. The issue raised questions about artists' rights to their work in the music industry.
In November 2020, Swift was legally allowed to rerecord her early albums, and she announced that she was doing so in order to regain control of her music. This move was widely seen as a way for Swift to undermine Braun's purchase.
In February 2021, it was reported that Braun had sold the rights to Swift's first six albums to a private equity company called Shamrock Holdings. Swift confirmed this and expressed disappointment that her music ended up sold again without her knowledge.
Taylor Swift is currently on her Eras Tour, making waves not just musically, but economically as well. The Federal Reserve has acknowledged that her tour is significantly boosting hotel revenues across various U.S. cities like Philadelphia and Chicago. Canadian Prime Minister Justin Trudeau sent an invitation to Swift to bring her tour to Canada, perhaps eyeing a similar financial boost.