Once upon a time, the world was consumed by the feverish frenzy of 'Brangelina' and 'Bennifer'.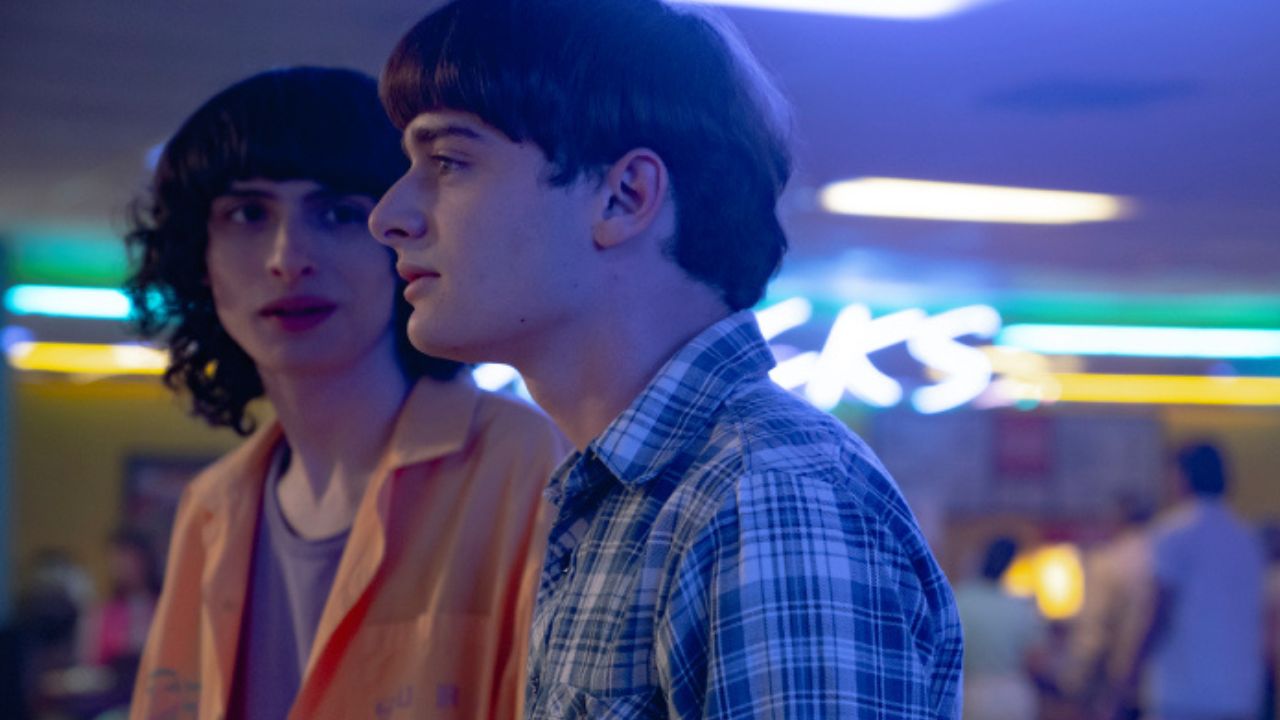 Fast forward a few years and the collective imagination of 'Stranger Things' fans has been swept up in a similar storm, one surrounding 'Byler'.
If you've been faithfully following the supernatural hit since its Season 4 release in July 2022, you're likely familiar with the term and perhaps you're among those fervently discussing its future, particularly as we wait with bated breath for the upcoming fifth and final season.
For the uninitiated, 'Byler' is the portmanteau of the names of two 'Stranger Things' characters, Will Byers and Mike Wheeler, brought to life by Noah Schnapp and Finn Wolfhard respectively.
A term coined by fans, it's often used to spark discussions around the potential romantic relationship between these two characters. After the emotional rollercoaster that was Season 4, one can't help but wonder, is there love in the air, at least from one side?
MORE: Sadie Sink on What Will Happen in Stranger Things Season 5 With Her Character
Will and Mike: A Story of Friendship, Bromance or More?
The debate about Will's sexuality in Stranger Things has been around since the show's inception. Will is characterized as a shy and quiet individual, frequently on the receiving end of bullies who take to calling him derogatory terms hinting at his potential homosexuality.
His mother, Joyce, often refers to him as sensitive, further stating that his father would label him with homophobic slurs. Throughout the show's early seasons, Will is portrayed as more immature than his peers. In fact, come Season 3, he seems to be growing at a slower pace, even telling Joyce that he has no intentions of falling in love.
As Mike develops a relationship with Eleven, Will is left feeling neglected. When Mike prioritizes Eleven over the friend group, Will accuses him of ruining their camaraderie. In a heated response, Mike blurts out, "it's not my fault you don't like girls!", further hinting at Will's possible sexual orientation.
Season 4 brings things to a head when it all but confirms that Will is gay, harboring romantic feelings for his best friend Mike. The eighth episode sees Will subtly expressing his feelings for Mike through a piece of art, acting as a coded confession.
The Future of 'Byler': What Does Finn Wolfhard Think?
When asked about the potential of 'Byler' becoming a reality in a recent interview with Indie Wire, Finn Wolfhard candidly shared, "I always found it kind of funny, especially last season of Mike just being so clueless." He continued to muse over Mike's potential reaction, opining that he would likely be accepting of Will and hoped for a happy ending for his character.
So, is 'Byler' finally about to happen? Well, your guess is as good as ours! While the Duffer brothers, the showrunners, are known for their knack of surprising audiences, they've not yet indicated any reciprocation of Will's feelings on Mike's part.