Indiana Jones' Latest Adventure Stumbles at the Box Office!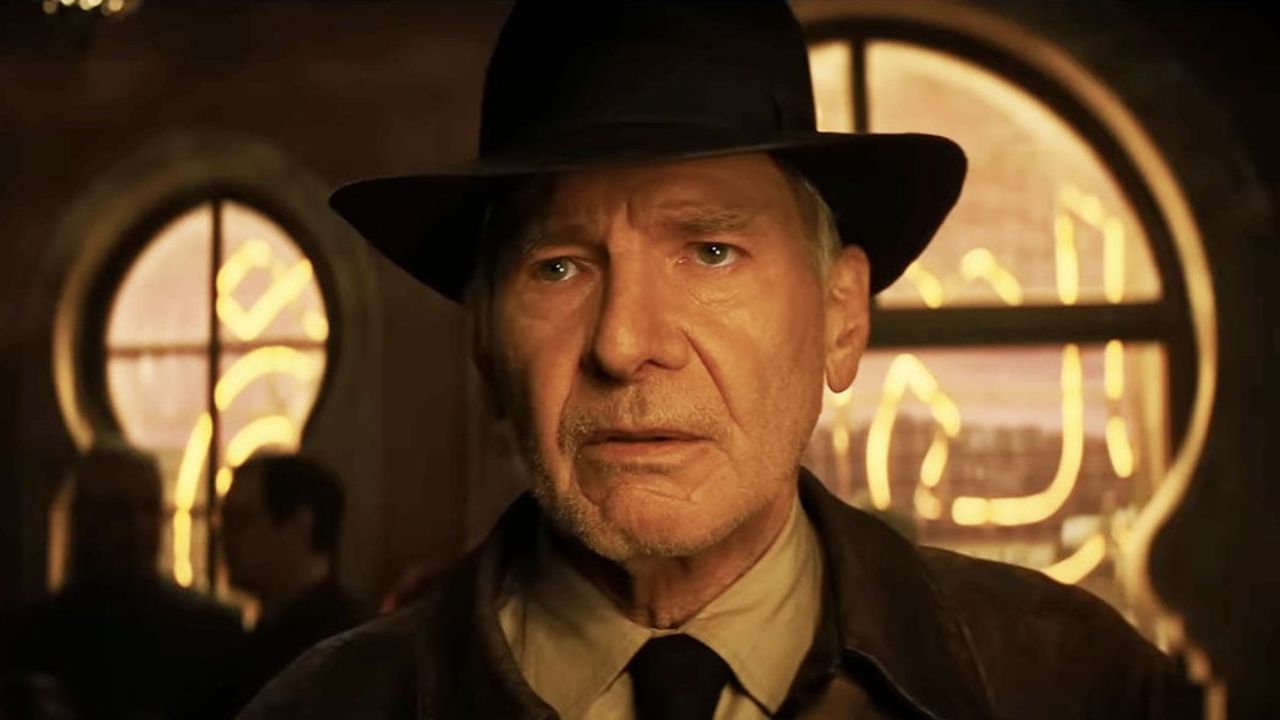 Despite a highly anticipated return, the film's debut has earned a modest $24 million on its opening day, causing some to question the financial success of Indiana Jones' final adventure.
Based on these initial figures, we're predicting a global gross of around $400 million, which is a far cry from the previous installment, "Indiana Jones and the Kingdom of the Crystal Skull," which raked in a whopping $790.7 million.
It seems that Indiana Jones is facing a new kind of challenge, and this time it's not battling villains or escaping booby traps, it's winning over the box office.
Indiana Jones' Less Than Stellar Return
The film, which is the fifth entry into the Indiana Jones franchise, was expected to be a blockbuster hit.
With high expectations set, the movie's $60 million three-day opening falls a bit short, especially when compared to the $100 million opening of its predecessor, "Indiana Jones and the Kingdom of the Crystal Skull."
This lackluster box office performance might be linked to the rather tepid reviews "The Dial of Destiny" received after its Cannes Film Festival premiere. Critics described the film as 'mixed,' and it currently holds a 58% approval rating on Rotten Tomatoes.
While the filmgoers were more forgiving, with a "B+" grade given by CinemaScore, it seems like the franchise's return might not have sparked the level of excitement it was aiming for.
Maybe the mixed reception of "Crystal Skull" left some fans less thrilled to see Indy swing his whip once more?
Other Movies in the Running
Despite Indiana Jones' stumbling start, Disney can find some relief in knowing that it's not alone.
Universal's "Ruby Gillman, Teenage Kraken," earned a disappointing $2.3 million from its first day in 3,400 theaters.
With an estimated total of $6 million expected over three days, it's clear this film won't recoup its $70 million production budget.
On the other side of the spectrum, Sony's "Across the Spider-Verse" and Disney and Pixar's "Elemental" continue to make steady numbers at the box office.
"Elemental" has bounced back from its initial disappointing numbers to push its North American total to $80 million, hinting at a potential recovery.
Finally, Sony's "No Hard Feelings" and Paramount's "Transformers: Rise of the Beasts" are rounding out the top five, both demonstrating a modest drop from their previous weeks.
Predictions for Indiana Jones
Looking at the current box office scenario, the film's initial momentum, and considering its predecessors' performance, we might predict that "Indiana Jones and the Dial of Destiny" will end up grossing somewhere around $400 million globally.
However, with its name recognition and the upcoming Fourth of July holiday, there's still a chance for "Indiana Jones and the Dial of Destiny" to pick up the pace and match the gross of its predecessor.