As he grew up, Richard Gere displayed a range of talents—from athletics to music.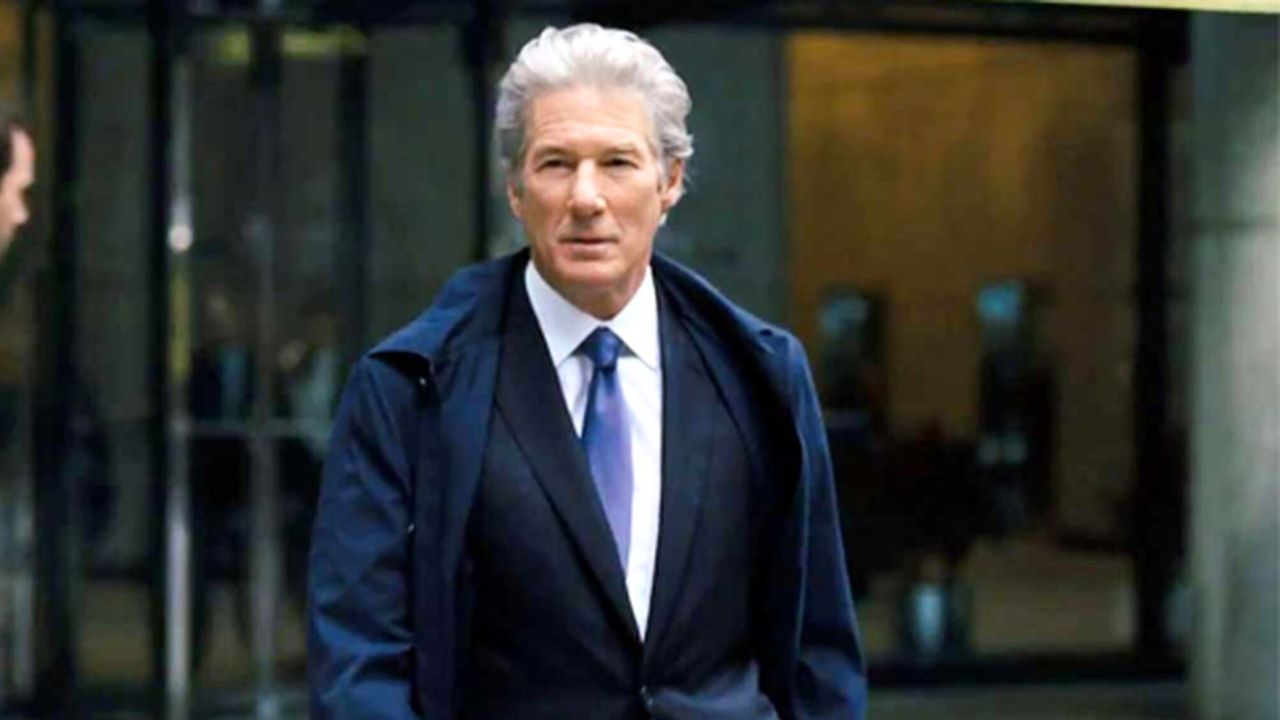 The leading man of romantic comedies was once at the pinnacle of Hollywood's A-list. The charismatic actor was highly sought after and consistently landed the best roles, accolades, and praise. However, Gere's mainstream career effectively came to an end in the 1990s for an unconventional reason.
Hollywood is fickle, and actors can lose their hard-won fame within minutes. In some instances, careers have been ruined through public scandals or controversies. In other cases, subtle changes in an entertainer's appearance or image have led to career downfalls.
While a decline or loss in a career is common among Hollywood actors, something unusual happened to Gere. His career took a sudden dive due to his political speech and activism concerning a certain global economic superpower.
Richard Gere was born into a large Methodist family on August 31, 1949, in Philadelphia, Pennsylvania. As a young man, he showed a variety of skills, excelling in both athletics and music. In high school, he played the trumpet in a band and was exceptional in gymnastics.
He even attended the University of Massachusetts at Amherst on a gymnastics scholarship. Gere studied psychology and drama for two years before dropping out to pursue acting. Despite showing such potential, he faced challenging times before gaining fame, struggling financially even for basic necessities.
After leaving college to focus on theater, Gere landed his first leading role as Danny Zuko in the London production of "Grease." He continued to rise in the theater world while taking occasional jobs to support his budding TV career.
Gere was discovered in 1979 while playing the promiscuous gay socialist Max Berber in the Broadway production of "Bent." Soon after transitioning to the big screen, he gained mainstream recognition for his role in "American Gigolo."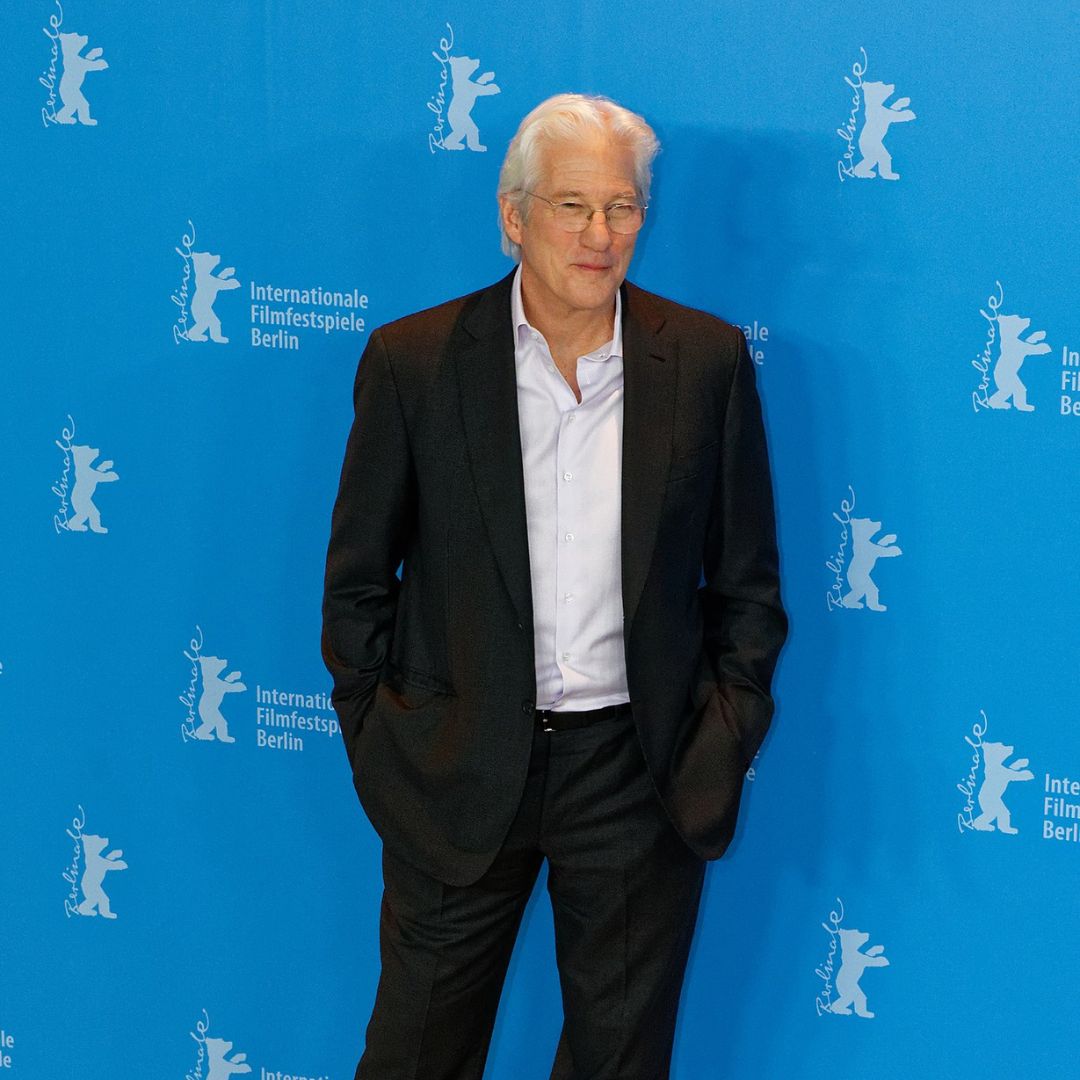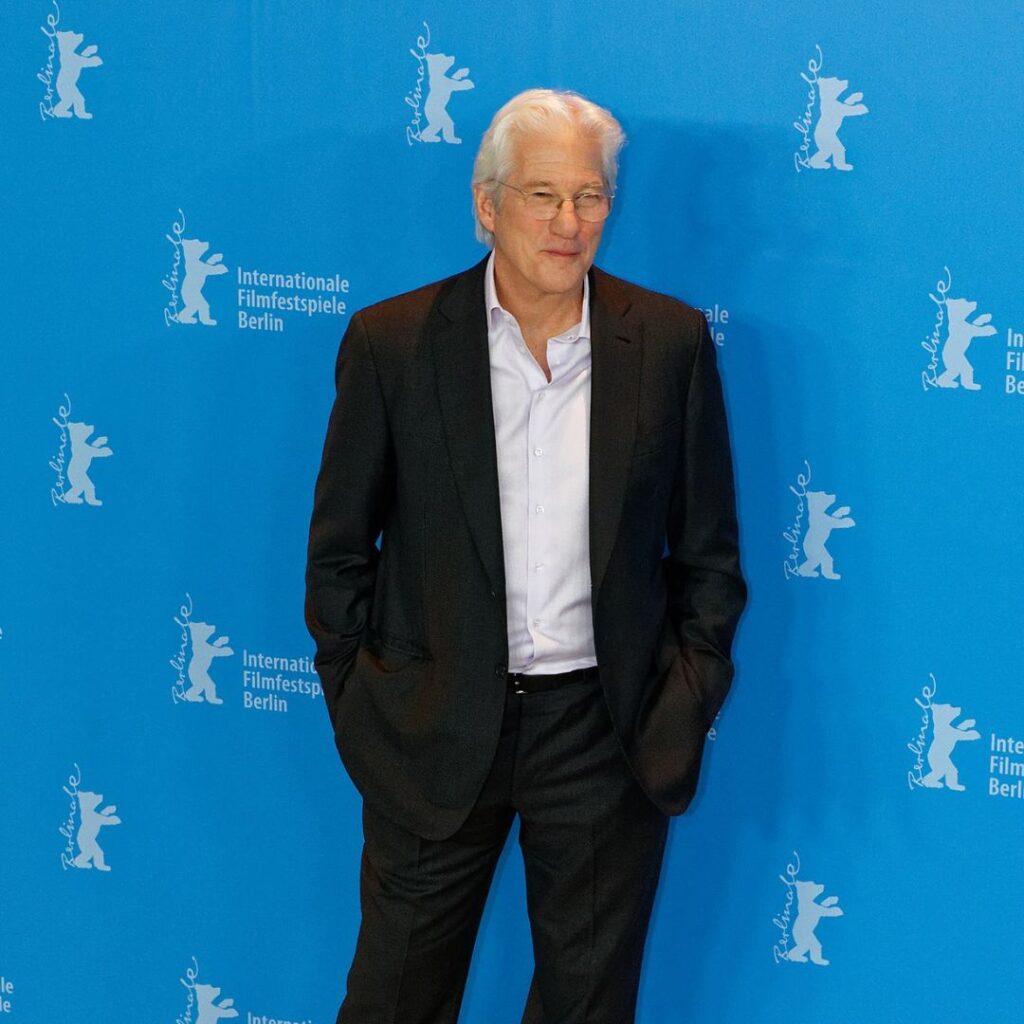 Later on, Gere's skills in both Broadway and Hollywood would converge, culminating in his role in the award-winning film musical "Chicago." After gaining recognition for his performances in movies like "An Officer and a Gentleman," Gere solidified his status as an A-list actor.
By the 1990s, he was sought-after for romantic comedies, most notably alongside his co-star from "Pretty Woman." The film was a massive success and continues to be popular even decades after its release. While Gere and Julia Roberts became a powerful on-screen couple, they remained just friends in real life.
By the mid-90s, Gere had become one of Hollywood's most in-demand leading men and brightest stars. However, his Hollywood career took a turn.
Gere began practicing Tibetan Buddhism in his twenties and started advocating for the region's well-being. He later leveraged his platform to speak out against Chinese aggression in the autonomous area. This open activism came to a head when Gere presented at the 1993 Oscars.
As a Buddhist and long-time supporter of the Dalai Lama, the exiled Tibetan leader, he criticized China's occupation of Tibet and its "horrible, horrible human rights situation." According to "The Sydney Morning Herald," this led to him being essentially blacklisted from future award ceremonies.
Due to China's significant influence over Hollywood, this speech effectively hindered Gere's ability to secure roles in studio films. Directors told Gere they couldn't finance a film with him "because it would upset the Chinese," as noted by "The Hollywood Reporter."
Consequently, Gere turned to independent films, which were free from Chinese influence. In recent years, he has acted in indie movies like "Norman" and "The Dinner." Through these smaller, yet remarkable works, Gere has proven that for him, acting has always been about the craft rather than the fame.
Gere stated that, thanks to indie films, his unspoken ban had little impact on his everyday life. He continued to play the same types of characters and tell the same kinds of stories as before, albeit on a smaller scale. In fact, the actor received some of the best reviews of his career for his roles in indie films like "Norman."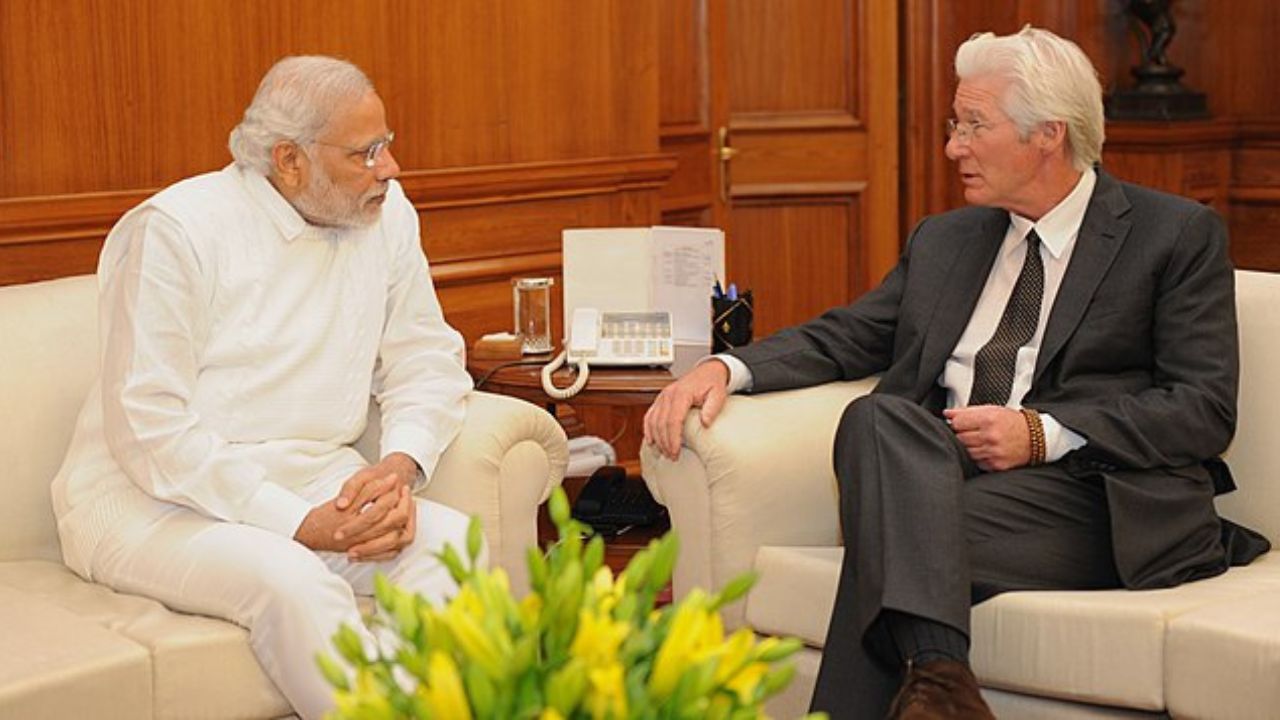 As for Gere's romantic life, he and Alejandra Silva got married in 2018, causing a stir when they announced plans to start a family despite their 33-year age difference. A photograph of the Dalai Lama blessing Alejandra's belly served as their pregnancy announcement. Just nine months after the birth of their son, they announced a second baby was on the way in 2020.
In the 1970s, Gere had periodic romances with actress Penelope Milford. After gaining fame in the 80s, he was linked with big stars like Barbra Streisand and even Priscilla Presley. According to Priscilla's former boyfriend, Michael Edwards, Gere had an affair with her.
This was not the only time Gere was accused of leading a married woman "astray." According to Kim Basinger's former husband, Ron Snyder, she also had an affair with Gere in the 80s, although the actor never confirmed any of the affairs.
After years of being linked to Hollywood's biggest names, Gere finally settled down with one of the most famous women in the fashion world at the time—model Cindy Crawford. The couple reportedly met around 1988 at a star-studded barbecue organized by photographer Herb Ritts.
Crawford, then just 22, was amazed when she met Gere. Despite a 17-year age difference, Gere and Crawford started dating and quickly became red carpet favorites. They married in Las Vegas a few years later, in 1991, exchanging aluminum foil rings at the altar.
Both were big international celebrities, which meant they spent a lot of time apart working on individual projects. Tabloid rumors relentlessly followed them, including some claims that both Gere and Crawford were secretly gay and their marriage was a publicity stunt. Crawford responded to this by saying, "Considering the number of women he's been linked with, when does he have time to be gay?"
The age difference also posed a problem; Crawford was still in her twenties and "coming into her own," while Gere was in a different life phase, entering his forties. Crawford stated in 2013, "I think part of the problem in our relationship was that we were a lot of other things, but I don't know if we were ever friends, like peers, because I was much younger, and he was Richard Gere."
Although Gere was aware that his young wife was still "growing and changing" as a person, the romance didn't last, and they divorced in 1995. However, Crawford didn't see the marriage as a failure but called it a "big chapter" in her life. She continues to think of Gere as a smart and interesting man years later.
A year after his first divorce, Gere began dating actress Carey Lowell, who had starred in a James Bond film. Lowell was much less famous than Crawford, affording the couple more privacy in the early years of their relationship. She was also only 12 years younger than Gere.
The couple dated for four years before having a son named Homer James Jigme Gere in February 2000. They married two years later but divorced in 2013 due to lifestyle differences.